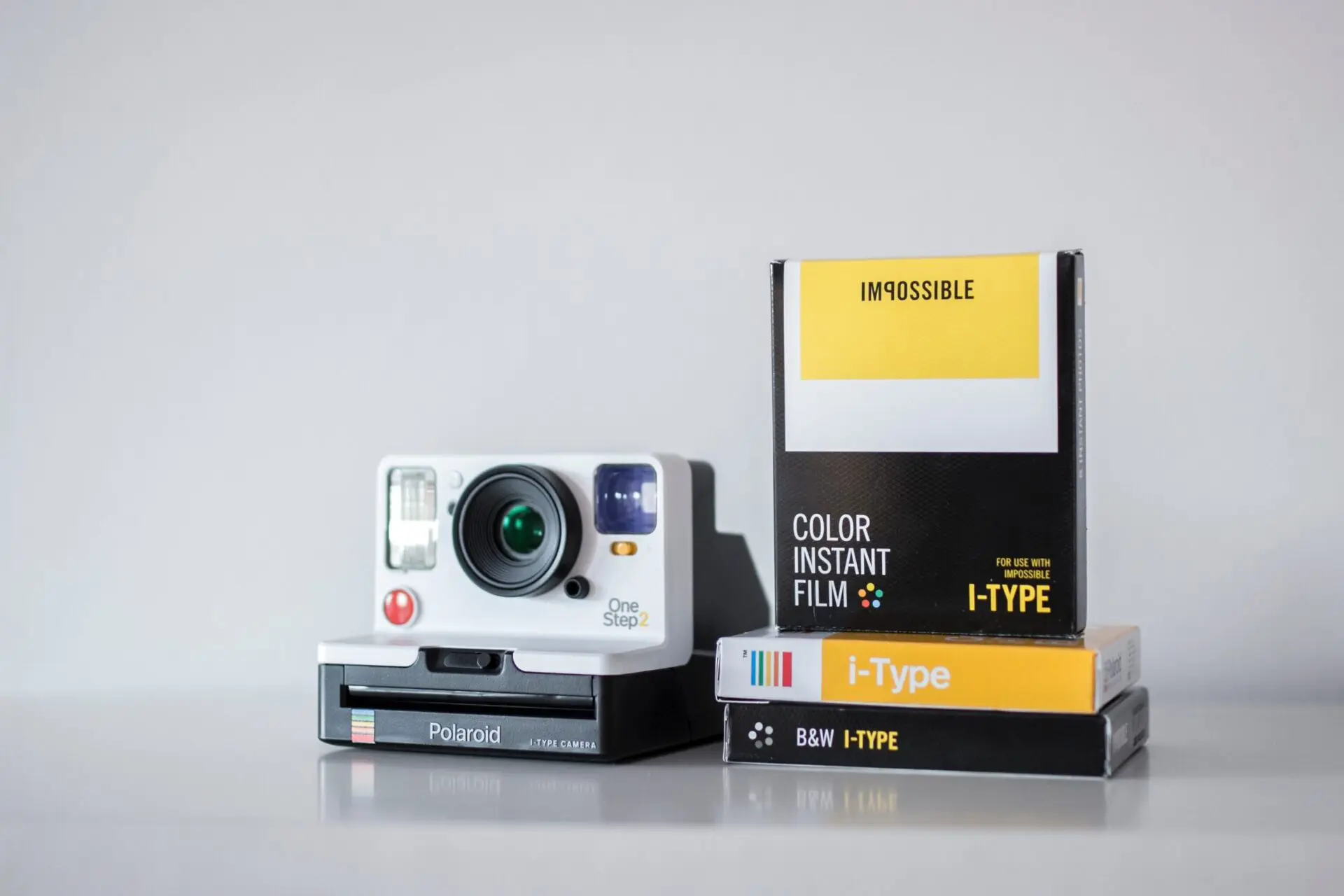 In this age of digital photographs and social media, there's still something irresistibly charming about holding a freshly printed, one-of-a-kind photo in your hands. Whether it's a family gathering, a night out with friends, or a once-in-a-lifetime adventure, instant cameras are the perfect companions for snapping precious moments on the go.
Instant cameras have a timeless and nostalgic appeal. So, if you're an old-school enthusiast or a newcomer to the analog scene looking for something unique to add to your camera arsenal, join us as we unveil the crème de la crème of instant cameras that will have you clicking, whirring, and shaking your way to instant photo gratification!
The Best Instant Cameras to Add to Your Collection
1. Fujifilm Instax Mini 12: The Best of the Bunch
The Fujifilm Instax Mini 12 is the perfect camera for those who are new to instant photography or are looking for a reliable, easy-to-use option. With its sleek design, user-friendly features, and a built-in selfie mirror, this camera is sure to impress anyone. The automatic exposure feature ensures that your photos are perfectly exposed, regardless of the lighting conditions.
Moreover, the high-key mode allows you to take brighter and softer photos, making it ideal for portraits. Compatible with Instax Mini film, the Instax Mini 12 is an affordable option for capturing memories in an instant.
2. Fujifilm Instax Mini EVO: Offers the Best of Both Instant and Digital Screens
Blending the best of both worlds, the Fujifilm Instax Mini EVO is a hybrid instant camera that combines the convenience of a digital screen with the charm of instant prints. With a 2.7-inch LCD screen, you can review your shots before printing and even apply filters and frames to personalize your photos. 
The camera also stores digital images on a microSD card, so you can easily transfer them to your computer or smartphone. The Mini EVO uses Instax Mini film and offers various shooting modes, including macro, landscape, and double exposure, making it a versatile choice for instant photography enthusiasts.
3. Polaroid Now+: The Go-to Choice for Polaroids
If you're a fan of the classic Polaroid look, the Polaroid Now+ is the camera for you. With its iconic design and the ability to take both color and black-and-white photos, the Now+ offers a true Polaroid experience. The camera features an autofocus system that ensures sharp photos every time and a built-in double exposure mode for creative shots.
You can also connect the Now+ to your smartphone via Bluetooth and access more creative tools through the Polaroid app. Compatible with both i-Type and 600 film, the Polaroid Now+ is perfect for those who want to experience the magic of Polaroid instant photography.
4. Instax Wide 300: Go Big or Go Home
For those who want to capture their memories on a larger canvas, the Instax Wide 300 is the ideal choice. Using Instax Wide film, this camera produces photos that are twice the size of Instax Mini prints, giving you more room to showcase your memories.
The camera features a built-in optical viewfinder, a tripod socket, and a light-darkening control for adjusting the exposure. The Instax Wide 300 is perfect for capturing group shots, landscapes, and special events, making it an excellent option for those who want to go big with their instant photography.
5. Instax Square SQ1: Simple Shoots
If you're looking for a simple and stylish instant camera that produces square prints, the Instax Square SQ1 is the camera for you. With its minimalist design and easy-to-use features, the SQ1 is perfect for those who want to focus on capturing the moment rather than fiddling with settings.
The camera has automatic exposure control, ensuring that your photos are always perfectly exposed. Compatible with Instax Square film, the SQ1 is a fantastic choice for those who want to capture their memories in a classic square format.
The Bottom Line
With so many instant camera options available, you can find the perfect one to suit your style and capture your precious moments. Whether you prefer the classic Polaroid look, the larger prints of the Instax Wide 300, or the digital convenience of the Instax Mini EVO, there's an instant camera for everyone.
So, pick your favorite and start snapping away, creating lasting memories that you can hold in your hands and cherish for years to come.
At TheFuturePhotographer, we believe that photography should be an enjoyable and rewarding experience. We're here to help you get the most out of your photography journey and ensure you're taking the best photos possible.
Whether you're a beginner or a professional photographer, our team is here to provide you with the best camera reviews and helpful advice on photography.