New Beginner Camera from Sony reviewed: The Sony A6700! All you need to know about the new Sony A6700. Vlogging Camera from Sony Hot in 2023!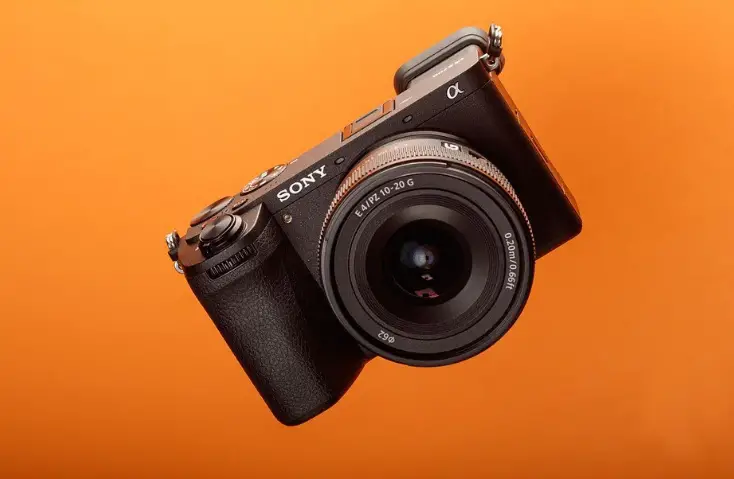 Sony's A6000 series has already been popular on the market for a long time. Since the last model, the A6600, Sony has focused all its resources on high-end full-frame cameras. However, that changed with their 2023 model. The new Sony A6700 is more than a minor upgrade to the line, with some fresh improvements and some new additions.
Sony held a strong place in the mid-range camera market with their A6000 series, and for good reason. Since the beginning, the models have been easy to carry, with good sensors, good functions, and a little bit of everything. With every model, the upgrades were relatively smooth, and no major changes happened.  However, after seven models, now is the time to see if the new one has something worth mentioning or if the 2019 model is still the best choice.
Sony A6000 History
Sony launched the A6000 series in 2014, and since then, the world has not had enough of them. The brand wanted this series to create a new species of camera. Being among the first mirrorless cameras, the world was reluctant at first. However, over the years, the A6000 series proved its practicability and position. From vlogging and streaming to video and travel photography, Sony has always been present with this series.
Sony A6700: Handling and Body
At first glance, the differences between the previous model and the A6700 are only a few. The old body has been refined over the years into a straightforward mirrorless camera. A matte finish, nice buttons, and a reliable screen make this camera a very competent ally. The new modifications are pivotal at some crucial points. One is the wider grip a very nice upgrade that will make a lot of users happy. Also, having a small camera with a good grip, makes you feel in maximum control, especially when you have a big lens mounted.
Other great improvements are the repositioning of the video button on the top of the camera and the addition of an AF-ON button.
And now, the most significant upgrade of them all (drum roll)—a third control dial for your forefinger! Yeah, finally, you can use this model as a real camera, and that feels complete in many ways.
Sony A6700: Power and Connectivity
The battery in use is an FP-Z100 battery from Sony. All the high-end mirrorless cameras from Sony are running on the same battery without any problems. For the Sony A6700, this battery makes the camera last for a long time without worrying about running out of juice. Anyway, having a spare battery with you is not a bad idea because the 4K video will eat up your resources in 100 minutes of recording.
Surprisingly, Sony doesn't include a method for you to recharge the battery inside the package. To charge the battery within the camera, you'll need a USB-C cable and an AC adapter of your own. The A6700 contains a single UHS-II SDXC card slot, a 3.5mm audio output, a micro HDMI video output, and a 3.5mm headphone connection in addition to the USB-C port.
The infamously flimsy micro HDMI connector should be avoided by video professionals who rely on external recorders, but if you only use a memory card to record, it's not an issue.
Image Quality and Other Features
Most of Sony's A6000 series cameras use a venerable 24-megapixel sensor, but the Sony FX30 just debuted a new fast-scanning 26-megapixel chip, and we knew it was only a matter of time until we'd see this sensor in a photo-centric chassis. It undoubtedly expands the capabilities of current photo cameras, but the advantages of video are much more encouraging.
This sensor's read-out speed is unquestionably faster than that of its predecessors. When utilizing the electronic shutter mode, the Sony A6700 still has a very slight rolling shutter without the need for a pricey stacking chip. So, the video will benefit from this as well.
Subject tracking is amazing for video and photo parts especially when used in combination with the Real Time Tracking focus system offered by continuous autofocus (AF-C). Whether you're taking pictures of a person or your pet, the camera securely locks onto faces and eyes for portrait work. The focus mechanism uses a combination of phase and contrast sensing points to cover almost the whole sensor.
The camera is compatible with JPG, HEIF, Compressed Raw, and Lossless Compressed Raw as image file types. The most future-proof format is HEIF, which supports 10-bit color and is more customizable than 8-bit JPGs but doesn't have nearly as much support as JPGs. So, you should choose one of the Raw options if you're serious about editing images.
Video Quality
Now let's talk about the highlight of this camera, the video part. If you are in the market for a camera that's portable, affordable, and can shoot smoothly and clearly, the A6700 is the one. Sony uses auto-framing technology; this feature, in collaboration with the 26-megapixel sensor, is great for keeping your subject in frame and steady.
The Sony A6700 can now capture oversampled footage at up to 4K 60p; however, there is very little crop factor. Currently, 4K 120p is also an option, although with a significant 1.6x crop.
On the other hand, the one problem that was very expected was the overheating. At 4K 24 fps, you can get about 50 minutes, and at 4K 60 fps, around 30 minutes. Even with the heat threshold set to "High", the camera will shut down to protect itself from overheating.
At 1080p, you get easily 2 hours, and that's where this camera will shine, in the creator and amateur areas. This feature makes the camera suitable for vlogging or streaming.
What Is the Best Travel Camera Case for You?
Finally, as promised, there you have the new Sony A6700 review. I hope it will help you in your purchase decision and that you find the information you've been looking for. If you ask me, I'd surely invest in this little mirrorless partner, especially when I know the price difference from the previous model is so small. The A6000 series has a new addition that clearly deserves praise.
Now it's time for you to share your thoughts. Tell me in the comment section below if you love the new Sony A6700 camera or whether the differences are not such a game changer for you and your photographic adventure. Also, if you enjoyed this article and want to read a new review, make sure to take a look at my GoPro Hero 11 Black Review.