Learn what are the best cameras for filmmaking in 2023. This top 5 cameras for filming are the best for the money! Find out what is the best camera for you!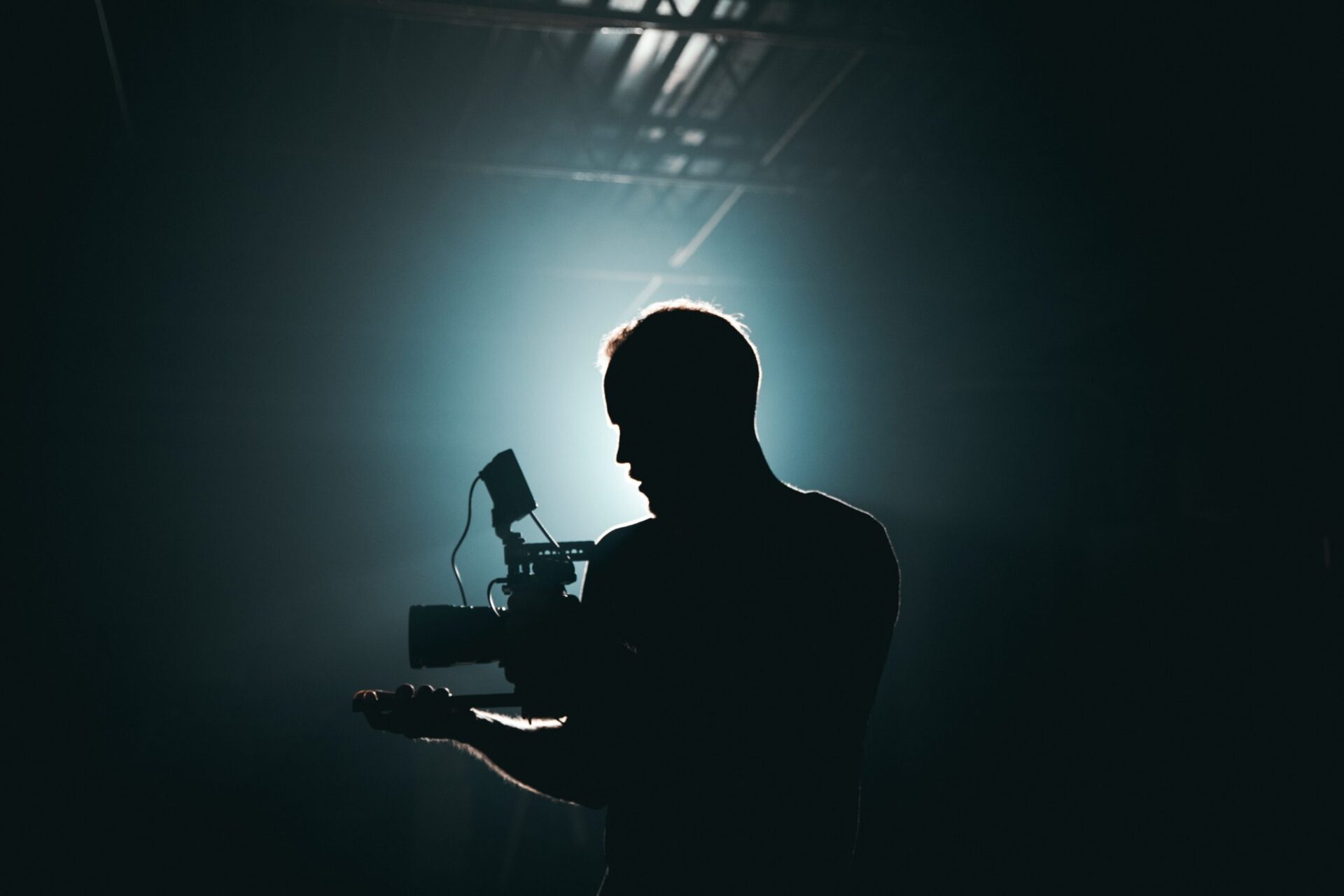 Filmmaking is the dynamic part of photography that takes creation to the next level. It is the point when you really need to adapt to transmitting a message through several frames. From vlogging to short films and documentaries, creating movies has brought huge differences between content creators at all levels. Yes, the subject and creative ideas have always been essentials in filmmaking, but without good cameras, nothing would be possible.
Top 5 Cameras for Filmmaking in 2023
Nowadays, any digital camera can record video, but the difference is the quality. The time when filming was developed with huge cameras is gone. Today we have a pocket-size mirrorless camera that, with the right lens, is able to record at 8K resolutions with all the benefits of a professional camera. So, in this article, we will cover some front-facing products of the most popular brands, and we will find out what the best cameras for filmmaking in 2023 are for your style.
Fujifilm X-H2S
One of the most powerful hybrid cameras available is the Fujifilm X-H2S. It costs a lot for an APS-C camera and doesn't have the vintage appeal of other more contemporary Fuji products. However, it also offers professional-level video performance without the full-frame weight. Fuji's X-Processor 5 gains a significant jump in specs when combined with a stacked CMOS sensor. Additionally, it records in 4K at up to 60 frames per second without pausing. It even has a recording option for motion-activated cameras that records in 4K at 120 frames per second.
This camera is built like a tank, in addition to having fantastic internal recording capacities. It has all the ports you'll need for video peripheral devices, including a full-sized HDMI connector for connecting a compatible external recorder.
Panasonic Lumix GH5 II (Best Filmmaking Camera for Me)
The Panasonic Lumix GH5 II is a friendly model for those who have a smaller budget but want top filming qualities.
Although the original Panasonic GH5 may have been the first mirrorless camera to capture high-quality 4K video and still images, several of its competitors now offer similar capabilities. The Mark II differs from the original considering the built-in Wi-Fi live-streaming capability. However, this asset is not providing much of an increase, but keep in mind that the Panasonic GH5 is still the only one on the market that has it. This is not present on any other mirrorless camera as of the time this article was written.
Despite not having as many recording formats or codecs, it features in-built 10-bit 4:2:2 video capture and 4K recording at up to 60 fps (with a crop). Additionally, full-frame lenses are usually larger and more costly. The Panasonic LUMIX GH6, which boasts a higher-resolution sensor, higher-resolution video recording, and a CFexpress card reader, has subsequently taken the position of the GH5 II. Nevertheless, the GH5 II is still among the top videography cameras available for the money.
Sony A7S III
The Sony A7S III may not have the 6K or 8K video resolution of some of its competitors, and at just 12.1 MP, it isn't a super-powerful stills camera either. However, the A7S III is a strong 4K camera that can record up to 120 fps in slow motion. The a7S III features Sony's newest AF technology with on-sensor phase detection, making it excellent at recognizing and tracking targets and keeping people in focus even when they turn their heads away from the camera. The a7S III's big battery provides it with a high level of video shooting endurance.
In our evaluation, we found that with a 15-stop dynamic range, an extendable ISO range of 40 to 409,600, and powerful in-body image stabilization technology, it can take stunning films in circumstances that would frustrate most of its rivals.
Canon EOS R5
The Canon EOS R5 is a stepping stone in the evolution of digital cameras. As far as still cameras go, it's tough to beat with a 45 MP sensor, 20 fps burst shooting, and lightning-fast focusing. It also has outstanding video capabilities. The Canon EOS R5 is still a legendary camera, despite the terrible rap it has received for overheating when capturing 8K footage.
An expensive camera doesn't mean it should be a perfect camera. For starters, the R5 has a variety of high-end video modes available, but they demand a pricey CFexpress card (8K ALL-I or RAW, 4K at 120 fps, and 10-bit 4K HEVC). We discovered that the more demanding video settings make the camera overheat, limiting the amount of time you can record and necessitating a lengthy cool-down period before you can record again.
Sony ZV-E10
Do you want a portable video tool with good functionality? Although Sony's ZV-E10 isn't flawless, it nevertheless offers videographers an amazing compact kit. The ZV-E10 is small and light, yet it has a 24MP APS-C sensor that can capture detailed 4K video (at a maximum frame rate of 30 fps) and Full HD slow-motion at up to 120 fps. The Multi-Interface hot shoe mount allows you to easily add accessories to your system, while the mic-in and headphone ports provide much-needed audio versatility. It contains an external mic port as well as a 3-capsule direction mic that can be attached with a clip-on wind muffler on top of the camera.
However, as a filmmaker, you will benefit from the fact that it is the first Sony APS-C camera with a fully adjustable vari-angle screen. The absence of a viewfinder could be a disadvantage if you're a stills shooter, but it shouldn't be a problem for someone who wants to primarily vlog or take videos.
What's Your Favorite Camera for Filmmaking?
Finally, I want to let you know that I'm also a beginner when it comes to filmmaking. The one camera that caught my eye while I was writing this article was the Panasonic Lumix GH5 II. I love it for its versatility, modern and reliable features, and also its aspect. Nevertheless, it is one of the easiest-to-use cameras for filmmaking, so it's a great choice for enthusiasts. However, now I really want to know about your preferences and style of filming.
It is essential to know how you like to film and the subjects before purchasing a camera for this purpose. So, research the market and also ask yourself what you'd like to film, then pick one of the best cameras for filmmaking in 2023. Last but not least, keep in mind to also choose a bag for your camera from the Most Popular Travel Camera Cases In 2023.