What is the best camera case in 2023? This review of the top 5 camera cases will help you find the best one for you and your gear!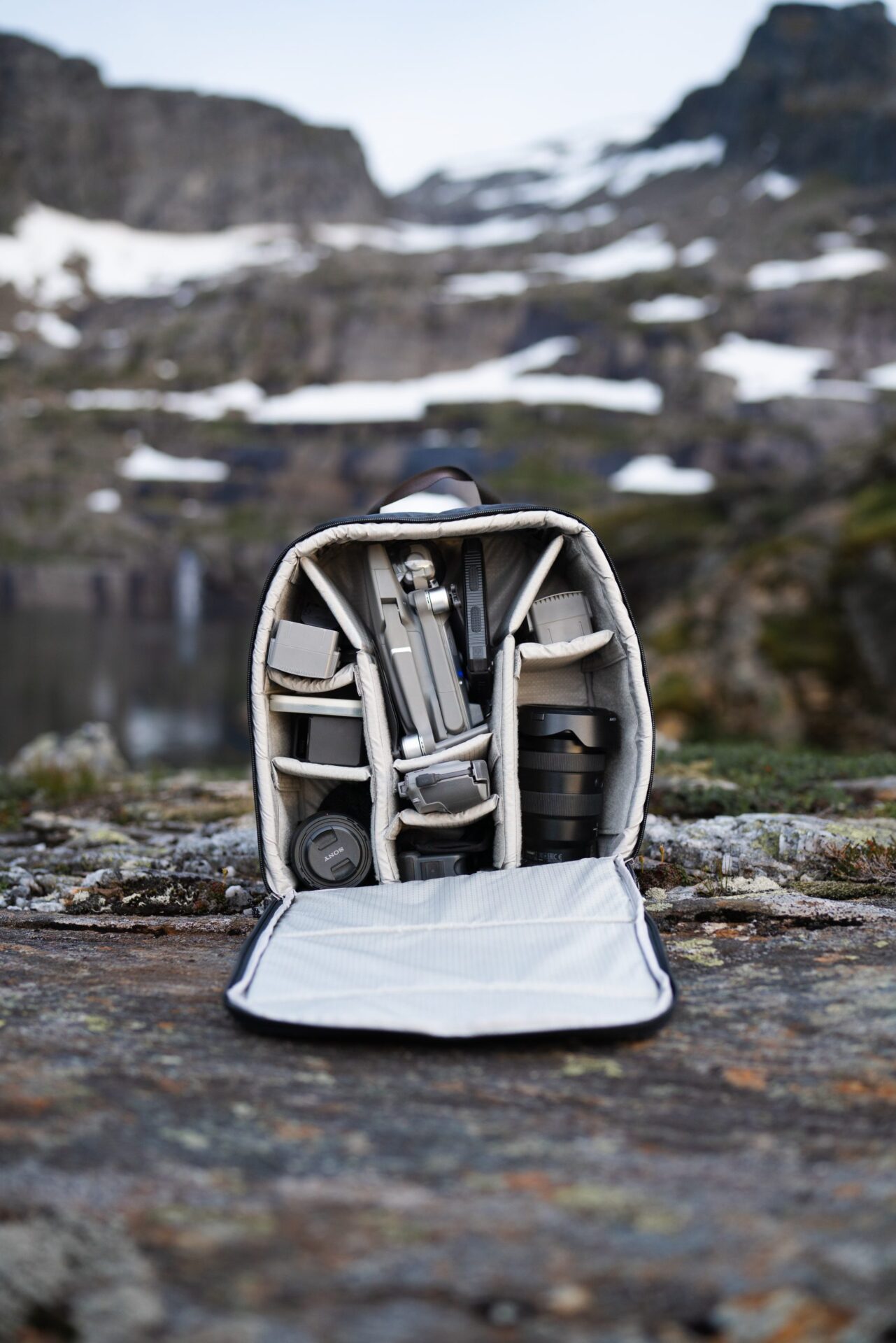 When you spend a little fortune on your photo gear, you surely need to protect it by all means. So, choosing a travel camera case for your beloved device just became a must. Don't worry, friends! I'm here with the latest top 5 cases and bags for cameras that will satisfy your needs while you enjoy your travels.
When preparing to purchase a travel camera case, the starting point is to know your exact needs. As you probably already know, the prices can vary, so it's advisable to know exactly what features you're looking for in your next camera case for all your future journeys. So, if you need a new case to protect your camera, lenses, and all other photography accessories, here you'll find reviews for the best 5 cases of the year for all budgets.
What Is the Best Travel Camera Case in 2023?
When we chose these top 5 travel camera bags, we considered the utility (how well the case protects our camera), the comfort (how comfortable it is to carry), the storage, and the design. These features are essential when choosing a travel camera case. So, what else should you know before purchasing one of the top 5 bags below? It's vital for a photographer to know what their needs are before purchasing extra gear for their photo-video experience.
Therefore, ask yourself, Where do you want to use your camera case? What else do you want to fit in it besides your camera? Also, are you prepared to pay some extra cash for water-resistant materials or shock-absorbing dividers? Consider all of these, then make your choice between the travel camera cases below.
MindShift BackLight (Best Travel Camera Case for the Outdoors)
Being an outdoor guy, MindShift Backlight caught my attention. The MindShift BackLight is a tough yet aesthetically designed backpack that might be hiding camera equipment worth thousands of dollars. This camera case is the ideal travel videographer or photographer backpack due to its innovative design and robust utility.
Whether you choose the 27-liter or 36-liter BackLight, the backpack is made to carry a surprising number of cameras, lenses, and other photography gear. Surprisingly, it still has enough room for your typical daypack items, such as extra clothes, food, and books.
Peak Design Everyday Backpack (Best Everyday Camera Case)
One of the most cutting-edge carry items ever created, the hugely popular Peak Design Everyday Backpack, swept the Internet during a Kickstarter campaign a few years ago. Since then, it has won countless honors.
With both padded laptop and tablet slots, a separate camera compartment with dividers, and top room for necessities like chargers, snacks, keys, your ID, or even a small piece of clothing. It is adaptable enough to be used as an overnight pack or only as a camera bag on a long journey.
Moreover, it comes in two sizes, and both are spacious. The 30L version, however, is the one that does the best job in every situation. Also, the bag is packed with features that are more than useful. The side pockets are amazing, the weatherproof materials are right there to keep up with you, and the dividers are doing a great job.
Nomatic McKinnon Camera Pack 35L (Best Organizational Camera Case)
The McKinnon Camera Pack is a favorite among traveling photographers since it is built of premium, water-resistant materials. However, it's a bit of a beast even when empty, so pay attention to the weight! On the other hand, it is essentially bombproof and will protect your cameras and lenses, regardless of the project.
With 35 liters to work with, it's simple to fit various camera bodies and lenses, and thanks to our experiments, we were able to confirm that, if necessary, a camera body with a lens attached could also fit. In order to accommodate trips where you might need an extra T-shirt or pair of socks, the clothing and gear section expands by an additional 7 liters, bringing the total capacity to 42 liters.
Peak Design Everyday Sling 6L (Best Sling Case)
The Peak Design Everyday Sling 6L is a superb option if you're looking for a basic travel camera case. It has a quick-access zipper for grabbing your belongings and a reversible strap, so you can wear it as a crossbody bag or waist bag. Despite its diminutive size, there are various storage compartments, and depending on their size, they can accommodate a mirrorless camera or a tiny DSLR with 2-3 lenses.
The great thing about sling bags is how useful they are. Your hands are always free, and they have some of the quickest access you can get from a bag.
LowePro Tactic 450 AW II (Best Large Travel Case)
This military-looking bag is a strong choice for a roomy companion. The LowePro Tactic 450 AW II is one of LowePro's most well-liked travel camera cases ever since it offers distinctive functionality both inside and out.
You will value the ActivZone back panel and harness if you regularly shoot in warm areas since they offer ventilation and comfort while moving.
The bag is full of removable parts, and it's very adaptable. Also, the LowePro Tactic travel camera case has 4-way access, which lets you reach each access point quickly and effortlessly. This feature is what makes it so special. You can grab your stuff from the right, the left, the top, or the rear.
What Is the Best Travel Camera Case for You?
Knowing how to choose the best camera for your photographic journey is one thing. However, choosing the best travel camera case is already at another level. You must be aware of all the risks, which is really admirable for a beginner in this field. Also, showing appreciation and care for your camera is a nice start for any enthusiast. It's essential to know the value of one thing and to try to protect that, even if it may imply some extra costs.
So, what I'm trying to say is that you are on the right path, and I'm super proud of you! Finally, please let us all know in the comment section below what the best travel camera case is for you and why. It's nice to see what you prefer and to talk a little about these things. I'm super glad to see my readers' opinions here. Last but not least, if you need some extra lenses to fill that camera bag, feel free to take a look at my article, Camera Lenses Guide for Beginners.