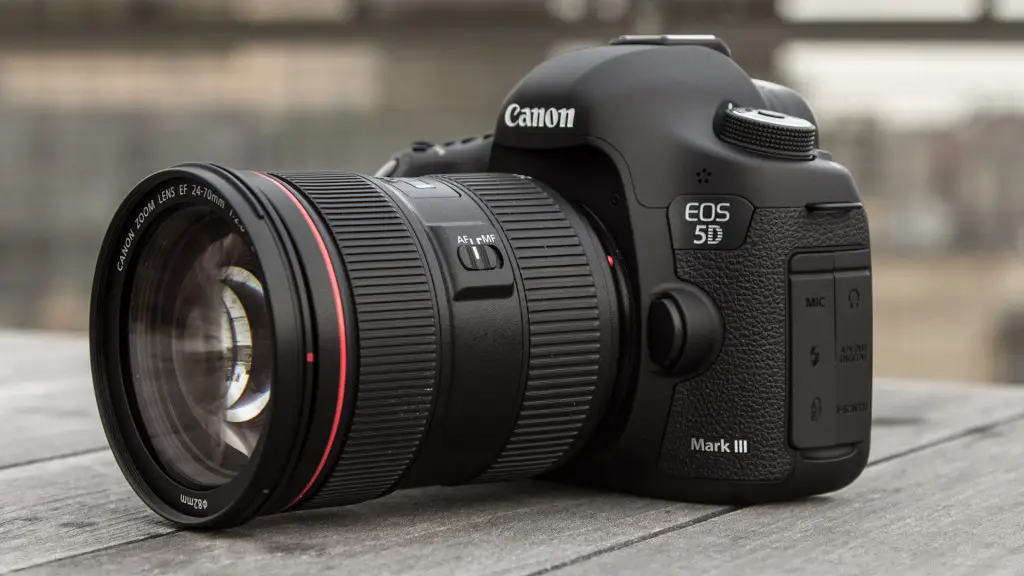 The Canon 5D Mark III had no small shoes to fill. It is the third DSLR in a line of record-breaking devices.The First Canon EOS 5D appeared in a time when full-frame digital photography was something only professionals could dream about. With its reasonable price and impressive features, the first EOS managed to bring digital photography within the reach of beginners and enthusiasts. The second EOS was camera was another extremely successful device that made video-shooting on a DSLR a reality. Naturally, Canon had to make sure that the Canon 5D Mark III would not disappoint its fans. The good news is that it didn't.
It's been roughly three years since the Canon EOS 5D Mark III was released – on March 2, 2012, so we can say that this spectacular DSLR has been around for quite a while. So why review it now? That's simple. We wanted to see how the EOS III does in comparison to its new competitors, and if it's still worth the investment. Oscillating around the sum of $3,500 dollars retail price ($2,400 street price), for the body only, the Canon EOS 5D Mark III remains one of the most accessible and powerful DSLRs on the market.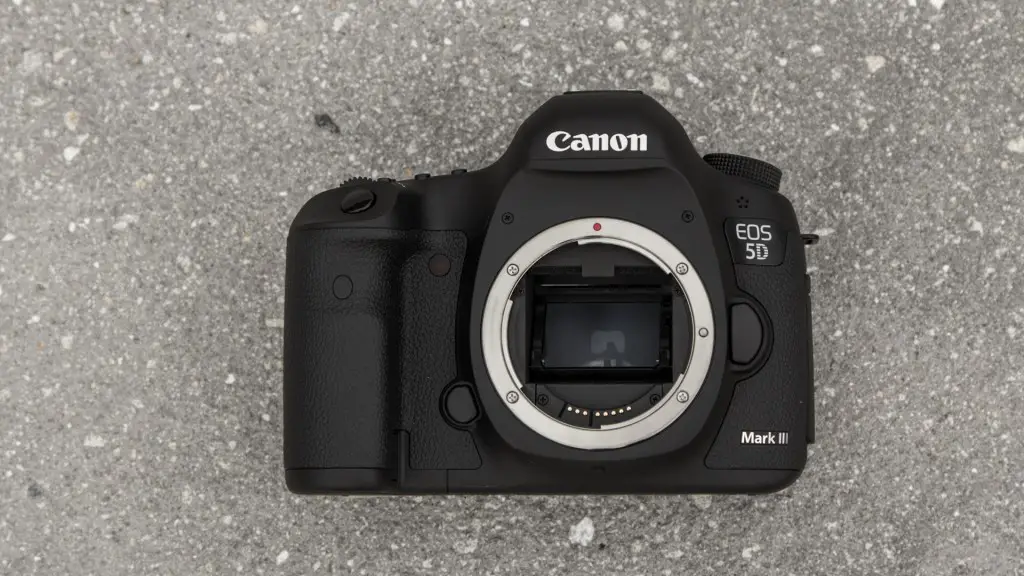 PROS:
Canon's DSLR offers everything that a photographer might want from his device: superb still imagery, incredible video quality, great settings that make photographing under different conditions possible, a rugged, weather-sealed body perfect for unfavourable weather conditions, customization features, fast & accurate shooting and an excellent AF system.
CONS:
Of course, the Canon 5D Mark III also has its drawbacks. On one hand, its dynamic range doesn't perform well and creates noise for deep shadows. On the other, there is no AF illumination.
Canon EOS 5D Mark III Specifications
Before we get down to business, let's review the camera's specifications one more time.
Resolution: 22.30 MP
Viewfinder: Optical / LCD
Native ISO: 100 – 25600
Extended ISO: 50 – 102400
Size: 152 x 116 x 76 mm ( 6.0 x 4.6 x 3.0 inches)
Kit Lens: must be purchased separately
Full name: Canon EOS 5D Mark III
Approx. Pixel Pitch: 6.25 microns
Aspect Ratio: 3:2
Image Resolutions: 5760 x 3840, 3840 x 2560, 2880 x 1920, 1920 x 1280, 720 x 480
Movie Resolution: 1920 x 1080, 1280 x 720, 640 x 480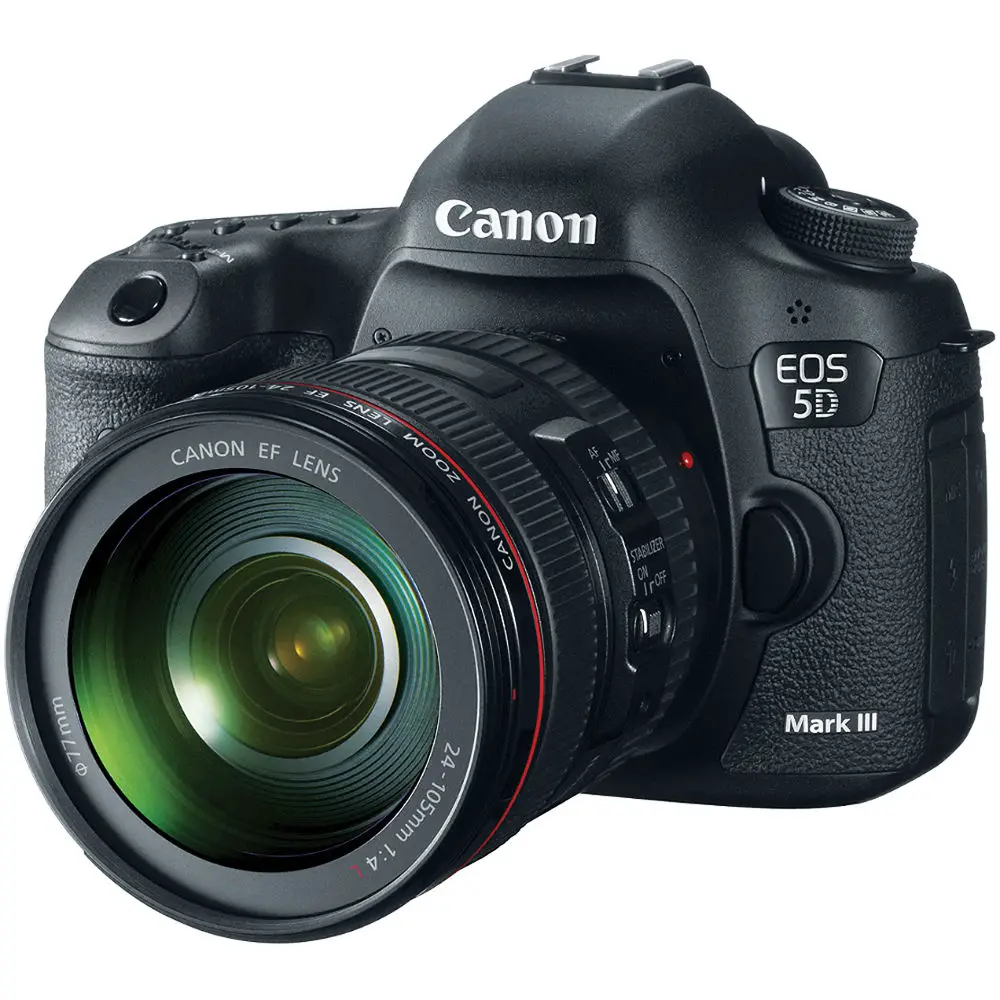 Compared to its predecessors, the Canon 5D Mark III definitely raises the bar in terms of overall image quality and performance. Everything has been improved, from autofocus to resolution. The most important improvement, however, is the autofocus system, which was inspired from the 1D x. It has more points as well as cross-type points, and it is undoubtedly more advanced than its predecessor.
Canon EOS 5D Mark III Image Quality
As we already mentioned, the 5D borrows a lot of features from the 1D X, including better quantum efficiency, gapless microlenses and good on-chip noise reduction. Everybody knows that the 5DM3 delivers very good image quality, a major improvement from the 5DM2, which produced slightly burnt images at midrange-to-high ISO. We recommend that you shoot raw images with the 5DM3, as they seem to come out cleaner and with warmer colors and details. There are plenty of features that you can use to enhance the properties of an image, such as Tone priority or the Auto lighting optimizer.
The Canon EOS 5D Mark III Compared to Other DSLRs
TechRadar compared the EOS 5D Mark III to three other digital cameras: the Canon 6D, Sony A7 and Nikon D810, to see how the cameras perform under different circumstances. For their results, TechRadar performed experiments under carefully controlled laboratory conditions. Here are the results:
JPEG Signal to Noise Ratio: the four DSLRs were tested at different ISO settings. According to the Graphs, the EOS 5D creates the cleanest images at ISO 50-800, but image quality drops dramatically at ISO 25600-102400. However, it still creates clear images (almost on par with the Nikon D810), at iso 12800.
JPEG Dynamic Range: this chart presented very similar results, mostly because all cameras are capable of high dynamic range for ISO 200-3200. There is virtually no difference between the camera models. The Nikon D810 and Canon 5D MK III under-perform only over ISO 25600, while the 6D and Sony A7 rack the top scores.
RAW dynamic range: since we are on the topic of dynamic range, let's see how RAW dynamic range is different for each camera. Sadly, our camera falls slightly short of its competition after ISO 400.
RAW signal to noise ratio: judging by the camera's raw output we can observe that the Canon 5D MK III scores over D810 and almost equal to Sony A7.
Design & Features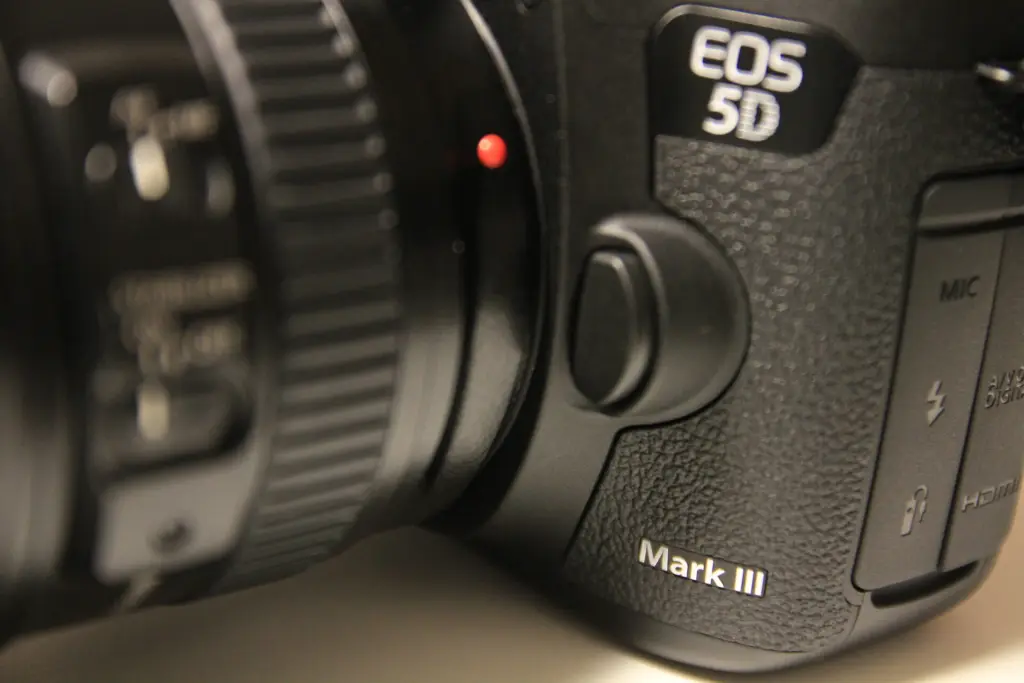 The Canon 5D MK III has almost the same design as its forbearer, with a few small changes First of all, the entire body feels a bit more comfortable, mostly due to some minor changes: the power button and dial now has dial locks, sit on the left, while the metering, autofocus, white balance, sensitivity, back-light, flash compensation etc, can be found on the right shoulder.
Performance
If we were to compare the 5DM3 with another camera, it would probably be the D800 – both devices offer almost the same performance on noburst shooting. It may not be a lot faster than the 5DM2, but it does provide better autofocus and low light quality. The camera reaches 5.6 fps during continuous shooting, and it takes about 0.2-0.4 seconds to focus under good light conditions.
VERDICT
It's clear to see that Canon has put a great deal of thought into its third DSLR. Although no major changes were brought to the new digital camera, the minor improvements were designed to bring the DSLR in line with the new cameras, and it did a great job at this. Photos taken with the Canon EOS 5D Mark III have exceptional quality, both in JPEG and RAW, the details are captured nicely, and have a warm palette. Thanks to the iFCL metering, most images have good exposure and white balance.
The Canon 5D Mark III did not dissapoint fans. As a matter of fact, it was very well received, and even to this day, it can hold its own against newer, and supposedly better DSLRs. So if you're looking for a budget camera body for your photography passion, this Canon flagship might be just the thing you need.
Recommended Read: Best Canon Cameras in 2015