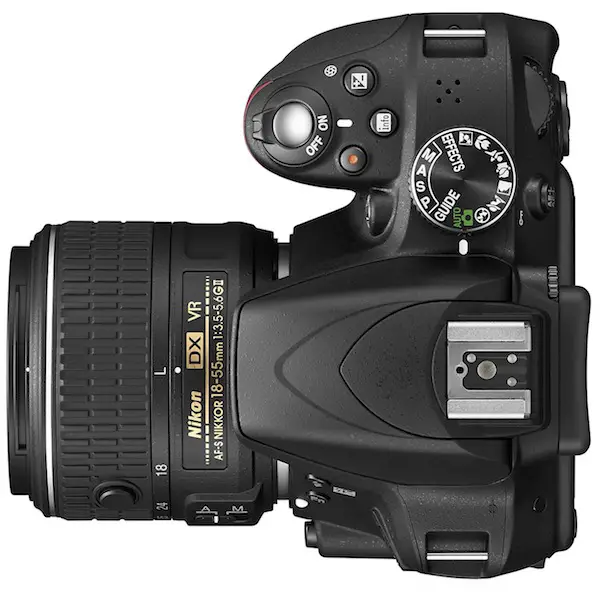 In 2014, Nikon, one of the most renown camera gear manufacturers today, expanded their line of entry-level DSLRs. It was about time to include the Nikon D3300 in our series of Nikon camera reviews and recommendations. The camera is ideal for hobbyists who wish to upgrade their photo experience, as well for those new to digital photography. 
Nikon D3300 Review: Best Choice for Beginners
Name: Nikon D3300 DSLR 24.2 MP HD 1080p
Type: Entry-Level HDSLR (full HD 1080p videos)
Format: DX APS-C sensor
Price: $496.95 (as for October 2015)
Release Date: January 2014
General Specs for Nikon D3300
Resolution:  24.2 Megapixel
Shooting Speed: 5 fps continuous shooting speed
ISO: 100-12800 (it can expand to 25,600)
Optical Zoom: 12X
Weight: 15.1 lbs.
Storage Media Options: DS
Processing Engine: EXPEED 4
Size: 124×98×76 mm
White Balance: Auto, direct sunlight, shade, cloudy, flash, incandescent, fluorescent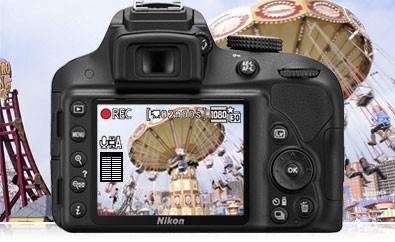 Strengths
From a technical point of view, Nikon D3300 works marvellously.The camera does a better job that many similar price class competitors. Below you will find all reasons why this new entry is a winner if compared to other models.
As regards user experience design, the camera is ergonomically created and lighter that its predecessors.
It comes with compact VR II lens (AF-S DX NIKKOR 18-55mm f/3.5-5.6G zoom lens) which ensure more 

accuracy.

It has a fast and silent autofocus.
It takes half a second to shoot with a Nikon D 3300.
It creates little noise at high ISO, which can expand up to 25600! Auto ISO works great too.
The exposure is impeccable.
It is super compact for a DSLR.
Best choice for beginners as it is an advanced yet not expensive SLR.
It can compete with high-end DSLRs for its functionality, performance, 

and high resolution.

It takes high-quality, long distance pictures.
its latest generation processing engine allows photographers to shoot continuously at rates reaching 5fps.
The EXPEED 4 processing engine also makes in-focus videos easy to take in full HD movie footage.
It is very easy to handle due to its small size and light package. Quite surprising for a digital single-lens reflex camera, I would say, in a pleasant way, of course.
Its high pixel count ensure excellent image quality.
It has a set of 13 Special Effects that can be applied to both pictures (JPEG) and videos. These include Pop (high saturation), Toy Camera (vintage effect), and Easy Panorama (it stitches together multiple pictures to quickly create a panorama). The best part is that you can preview changes on the LCD screen.
As compared to a D4s, 

which costs around $6,000, 

it has a built-in flash, and a swept Panorama mode (Normal and Wide). 

The Nikon Super Integrated Coating designed for the lens elements reduces reflections and improves contrast and colors at the same time.
Users may buy a WU-1A wireless adapter which allows easy sharing of high-resolution images on compatible smartphones or tablets.
Weaknesses
Nikon D3300 has a three inch LCD screen which is fixed.
The camera has few automatic adjustments, which means you need to set everything from the menu system.
 The built-in flash can be quite slow at times and miss important moments to shot. It locks up until the flash recycles. Otherwise, flash exposure is excellent.
As compared with more expensive models, it lacks automatic control over depth of field, LCD brightness or exposure bracketing.
Nikon D3300 vs Nikon D3200
Nikon D 3300 comes to replace Nikon D3200, released in 2012. Among its improved features, the newest model takes sharper images than its predecessor and it also allows for higher quality video recording.
Users definitely enjoy that the new entry-level DLSR is lighter than the previous line version. The camera weights 16.045 oz. (454.9 g), measured with battery and card. The models look similar, but Nikon D3300 is also available in grey and red, not just black. 
Also, the camera comes with an upgraded Guide Mode and a new set of effects that can be previewed before application.
Technically, it has a better processor (EXPED 4 as compared to EXPEED 3 lets users shoot at higher speed). Plus, it has a much higher ISO sensitivity, which makes the camera shoot in low light conditions amazingly (12,800 vs. 6,400).
Customers appear to be more than pleased with the kitted package. Here is a short Nikon D3300 Costco DSLR cameras review:
 This is my first DSLR and I LOVE it. Easy to use. Delighted with the picture quality. I'm still learning, but have so far successfully experimented with family photos, mountain scenery and birds in flight. I can't believe the detail I can capture with the two included lenses. No issues at all with transferring the photos to my MacBook Pro. Well worth every penny.
Nikon D3300: Top Tips to Enhance Photo Performance in Low Light
Nikon D3300 is a very versatile camera. It works well and fast enough when it comes to sport or event photography, not to mention the portrait and landscape niches.
Thanks to its high ISO values reaching 12,800, it works great in dim light. No flash needed. However, no matter how advanced a camera is, shooting in low light conditions is a challenge. We cannot stress enough the importance of using the right lens if not benefiting from good lighting.
Note that you buy the Nikon D3300 camera along with an 18-55mm VR II Lens Kit. Apart from the lens, the package includes a memory card and a deluxe filter kit. The good thing is that inside the bag there's enough space for an extra lens. 
As a top tip, use a Nikon low light lens for image enhancement. You can also apply a Canon lens on Nikon body. Anyway, Nikon D3300's high ISO sensitivity makes it perfect for night photography without the need of more advanced enhancements. So, if you are a beginner, the camera and included lens kit will work just fine.
If you are looking to buy your first digital camera, there are many other Nikon models you should take a look at ranging from cheaper compact and bridge cameras to the more and more popular mirrorless interchangeable-lens camera series. To help you make an informed decision, we've put together some of their top products matching diverse tastes and budgets. Check out our Nikon cameras reviews and see which one suits you best.
Other Nikon DSLR camera reviews and recommendations are available in our post on digital SLR camera reviews: Canon and Nikon side by side. For more information and tech specs, you can access nikonschool.com.