Now that just about everyone is taking photographs, there are a plethora of professional photo printing services for everyone from the professional photographer to the mom with a camera who's taking snapshots of her family. With the right service, you can get gorgeous photos that look like you got them from a professional photographer. If you are a professional photographer, the right service will help you make your clients satisfied so that you secure the success of your business.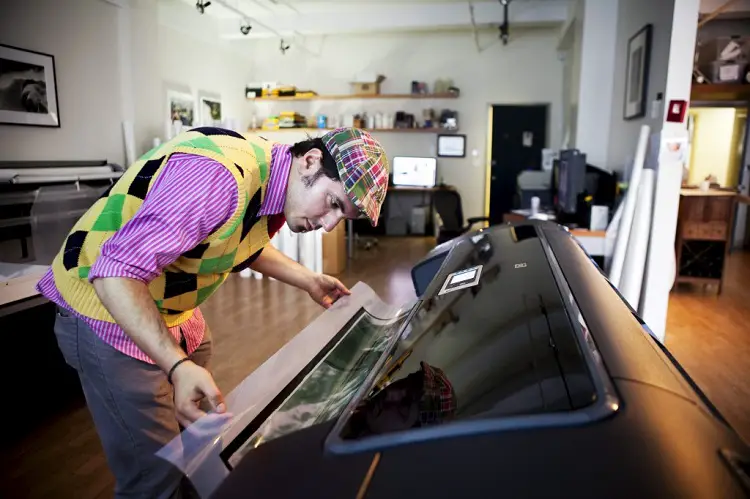 10 Essential Professional Photo Printing Tips
Here are 10 tips that will ensure you find the best professional photo printing service to get the results you need:
1. Ask for Referrals
Every person you know likely uses a service to print the photos they want to keep in a book or hang on their walls. Ask your friends and family what service they use and like, and you'll get a lot of recommendations. The best professional photo service will emerge from multiple recommendations.
If you are a professional, make sure you ask other professionals about the service they use. Ask your colleagues, or ask for recommendations in online forums.
2. Check Out Online Reviews
Experience can be subjective. The best way to determine what kind of results and service a printer provides, on the whole, is to read online reviews. You'll get a sense of the overall experience by reading from dozens or even hundreds of other customers.
When you visit the review site, check out the overall star rating and the breakdown by rating. You'll see whether the majority of ratings are good or bad. Then take the time to read a few of the great reviews and a few of the bad ones. You'll get a sense of whether problems are one-offs or whether a specific issue arises again and again for different customers.
3. Look at the Materials Used
Once you narrow down your professional photo printing options to a few that you like, you'll need to dig a little deeper. Start with looking at the materials the service uses to print your photos. Look at the brand of paper, the type of ink, the type of printing and so on. The higher the quality, the better the finished result will be.
4. Review Finishing Options
The finish you choose has a big impact on the final look of your photos. A professional photo printing service should have several options for finishes, such as the basic matte, semi-gloss, and gloss, as well as some custom options. Review all of the options available, and order a few samples if you can to see what the quality is like in person.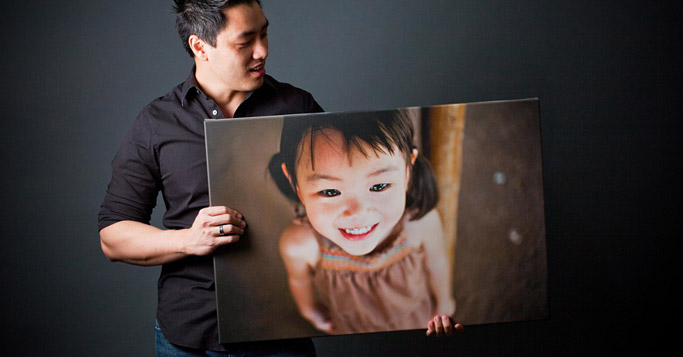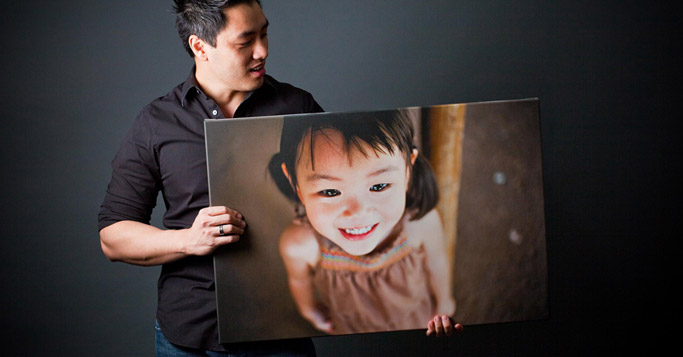 5. Explore the Upload Options
Printing a lot of photos can be quite cumbersome since you have to upload them, crop them, choose your printing options and so on. The best professional photo printing services will have options that make it easier for you.
Some online services allow you to upload via your phone or other devices. Some have interfaces that are easier to use than others. You'll have to play around with the uploader before you commit to seeing if you like the way it works and if the process is easy.
6. Look for Gift Options
Most people go to a professional photo printing service to get basic prints. However, people do like to get other photo gifts for special occasions, such as ornaments, mugs, tote bags, or canvas portraits from their prints. A good printing service will offer these additional gift options so you can get your photo on whatever you want. The service should also include options to send these gifts directly to recipients, including options for gift wrapping and a special card or note.
7. Study the Pricing Structure
Online printing is very affordable, no matter what printing service you use. But when you start looking at bulk printing or getting larger photos, prices can easily become unaffordable. It is important that you explore the pricing options so you know what to expect before you commit to placing an order.
8. Study Additional Features
The very best professional photo printing services have a range of options that let you do much more than upload and print your photos. For example, some of the best services have editing tools that help you make your picture look its best before it is sent off for printing.
Other potential features these services offer include connecting to social media to grab photos for printing, creating photo slideshows, offering online photo storage and connecting you to a community of users. Know all the features before you select a service.
9. Check Out the Shipping Options
Many stores offer photo printing that lets you get your prints in an hour right in the store. Online professional photo printing services offer a range of shipping options so that you can get your prints quickly, but they won't rival the one-hour printing you get from the store.
Check out the shipping options so you can be sure that you'll get photos in a hurry when you need them. You may be able to overnight your prints when you need them fast, but you should also be able to choose a slower shipping option when you want to save money.
10. Make Sure There is Technical Support
By now, most people are comfortable doing all kinds of shopping and other business online. But there are still occasions where you can't quite figure out the interface on a site or things aren't working the way they should. Make sure that any professional photo printing service you use has convenient technical support so you can get the help you need when you need it.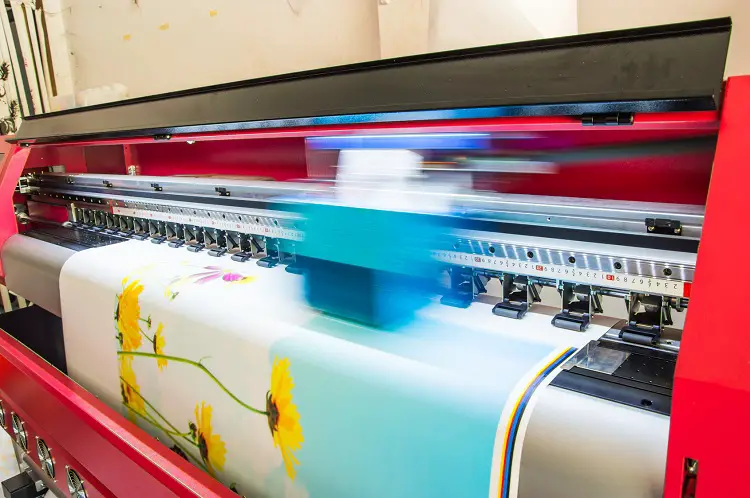 The right professional photo printing service will help you get beautiful prints at an affordable price quickly. Use these tips to help you sort through the many printing service options and find the very best one.