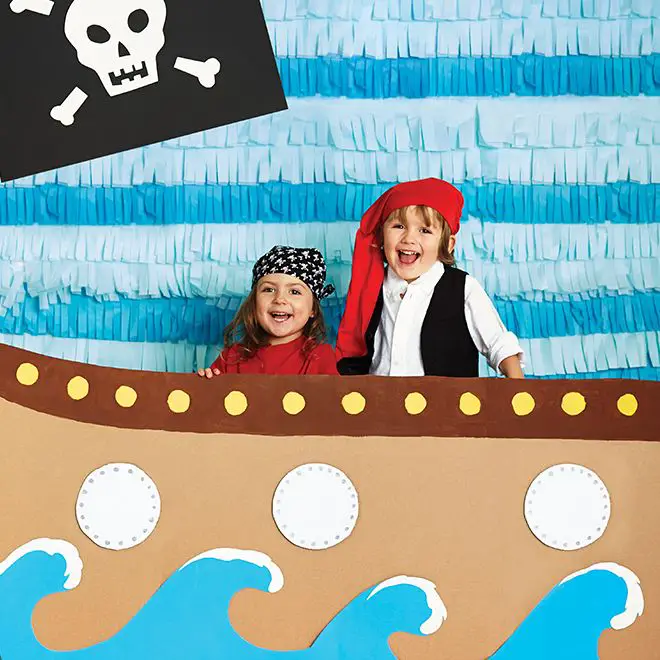 Photography is a fun hobby that can result in memories being captured for generations to come. During events like weddings, a photo booth can be a great way to capture images of all your guests. Without having to spend hundreds of dollars on hiring a professional photo booth, you can end up saving all that money by doing it yourself. A DIY photo booth project can be a fun way for you to express your creativity and bond with friends or family while building it.
DIY Photo Booth – 8 Tips on How to Do It
1. Start with a backdrop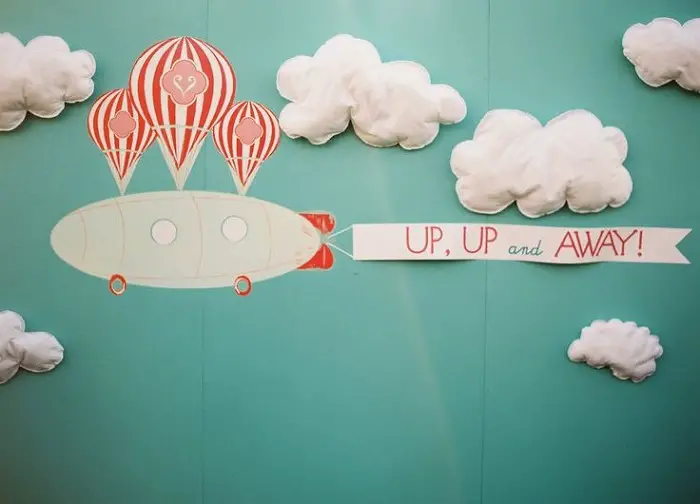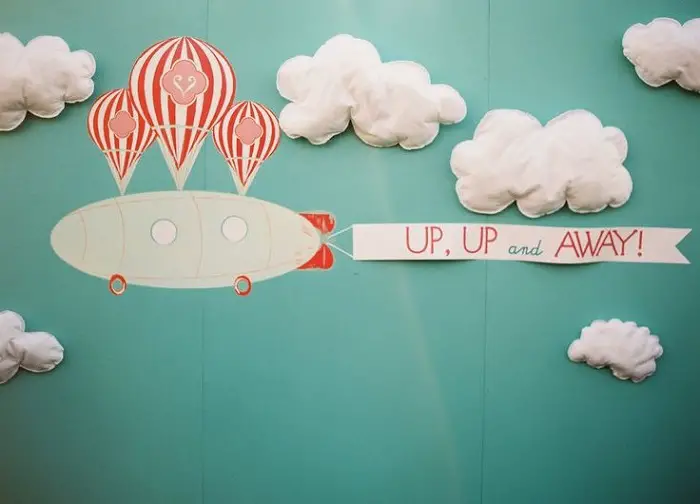 Having a good backdrop is the key element of a DIY photo booth project. You can start with just a solid colored wall and go from there if you want to keep it simple. However, you can always go online and buy a cheap backdrop. If you want to have a Star Wars scene behind you, there is a website where you can find Star Wars backdrops. If you want to have a mountain scene as your backdrop, there is a website for that as well. You can find virtually any type of backdrop you are looking for online. Once you are ready to hang this backdrop, the best type of tape to use is gaffer tape. This tape will not damage the paint on your walls.
2. Make sure you have great lighting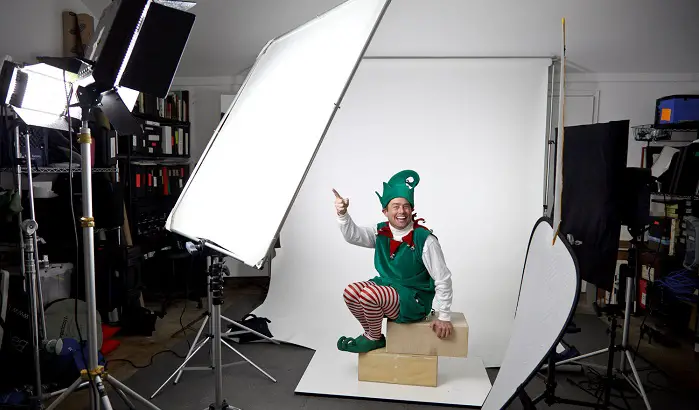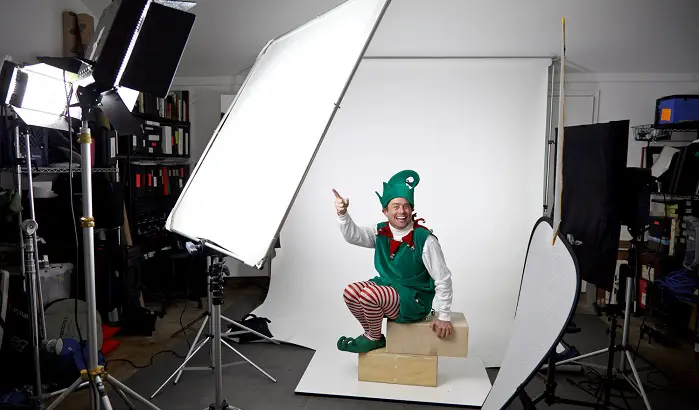 Lighting is essential to high-quality photos. You need to make sure that the lighting in your DIY photo booth is abundant. If you don't have great natural lighting, you may want to consider investing in some cheaper photo lights that can be used. This will make a big difference in the quality of your photos.
3. Make use of props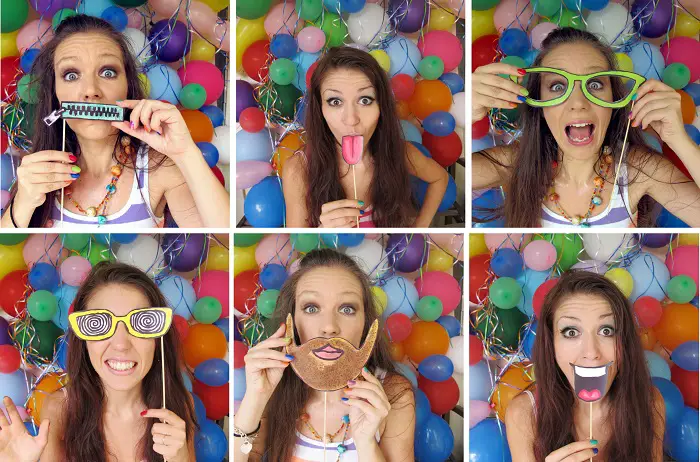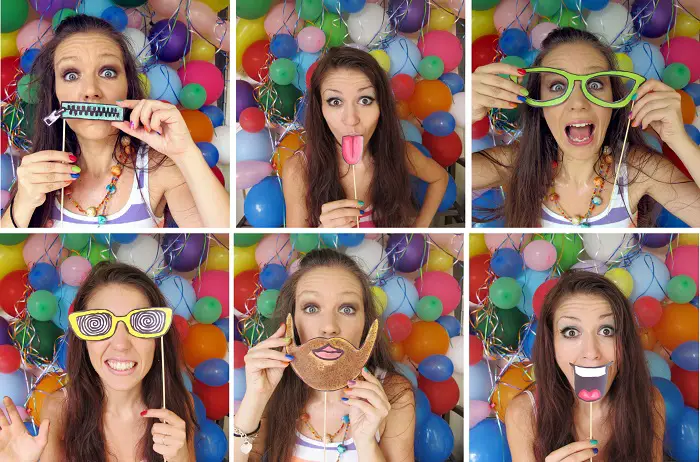 When you provide your guests with a photo booth, you want to make sure they are going to have the most fun possible with this booth. Using props can make for some very fun photos. Simple props can be easily picked out of party stores. Year round, these party stores have props that will be easy to use in your photo booth. Make sure that the props you choose are easy to clean up after. You don't want to be spending too much time cleaning up glitter or feathers from the ground.
4. Use an instant film camera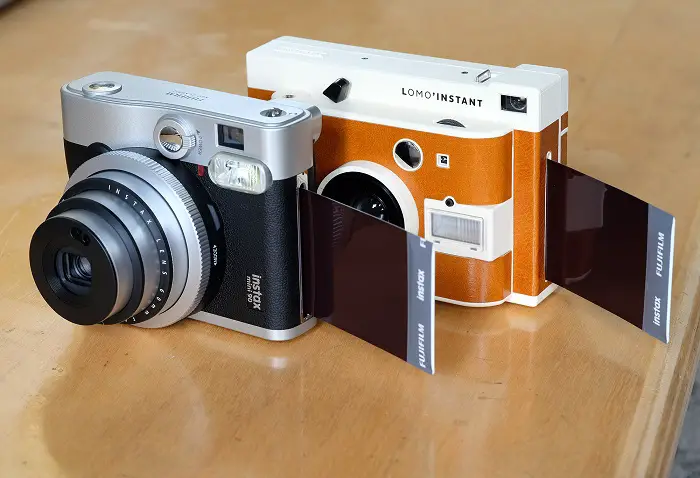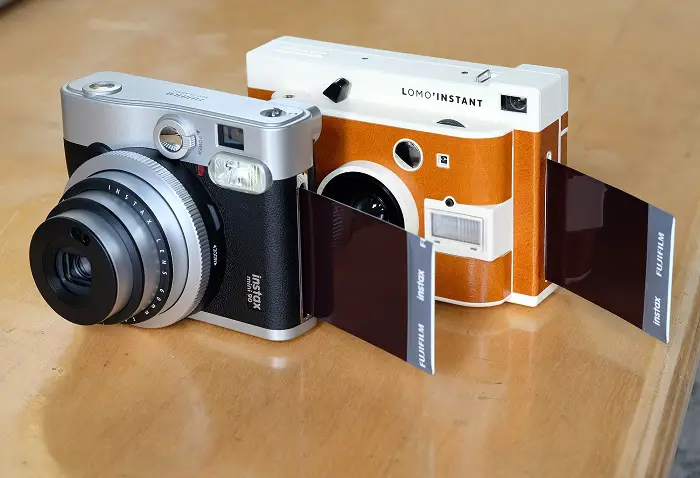 Guests who are using a photo booth want to have something to take home with them. There are great options nowadays for instant cameras or portable camera printers. Regardless of the manufacturer you choose to go with, the camera will mimic the classic feel of a photo booth and will give you a strip of photos right away. This instantaneous printing of photos will be a big reason why your photo booth will be such a success. There are relatively affordable instant photo options that will have your guests smiling all the way home.
5. Have a photographer at your booth or easy instructions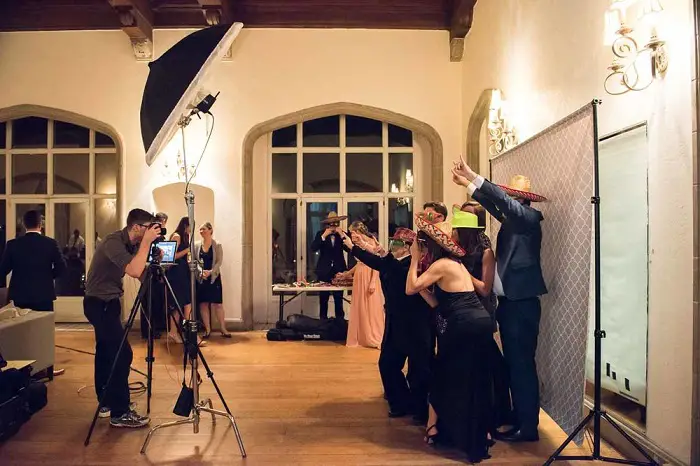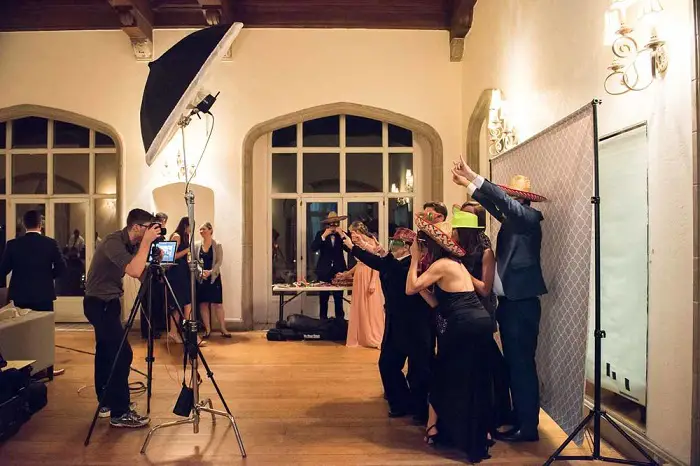 There is nothing worse than spending a lot of time on a project just to have it not be used. If you have a friend or family member who is willing to take some photos, this is going to be your best bet. This will ensure that your guests will have the very best photos possible. If you are unable to get one of your friends or family members to take photos for you, it is a good idea to type up and print out some basic instructions. This way your photo booth can be self-serving. It goes a long way to have these instructions available for your guests.
6. Use curtains for privacy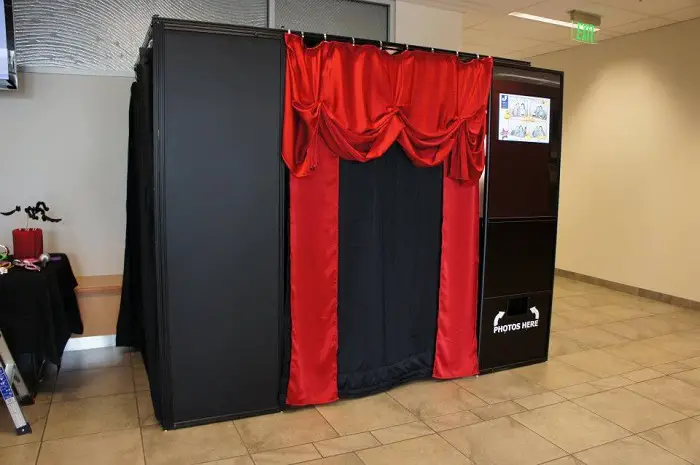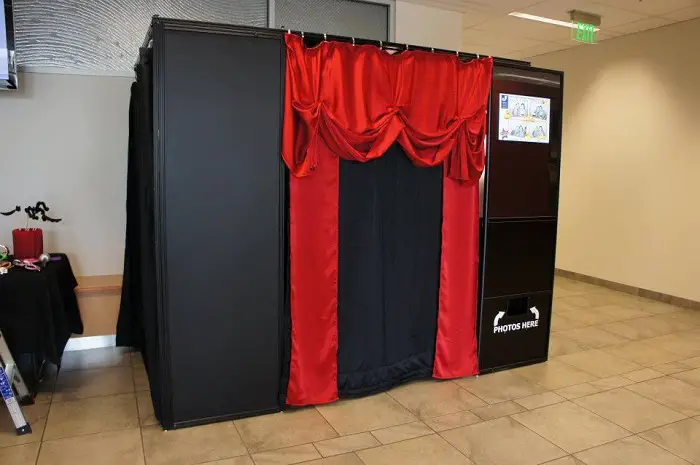 If you want more of an intimate photo booth feel, you can always use some curtains to create a closed off area. This will give your photo booth photos a much more classic look as well. By using curtain rods, you will be able to find a fun way to enclose your photo booth without having to spend too much money. There are plenty of tutorials online that will help you with the construction of a makeshift photo booth out of curtain rods and curtains.
7. Use a theme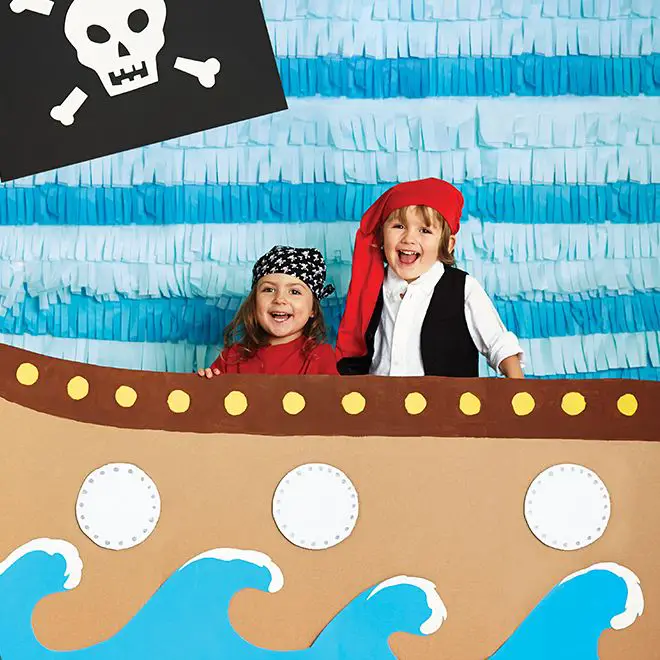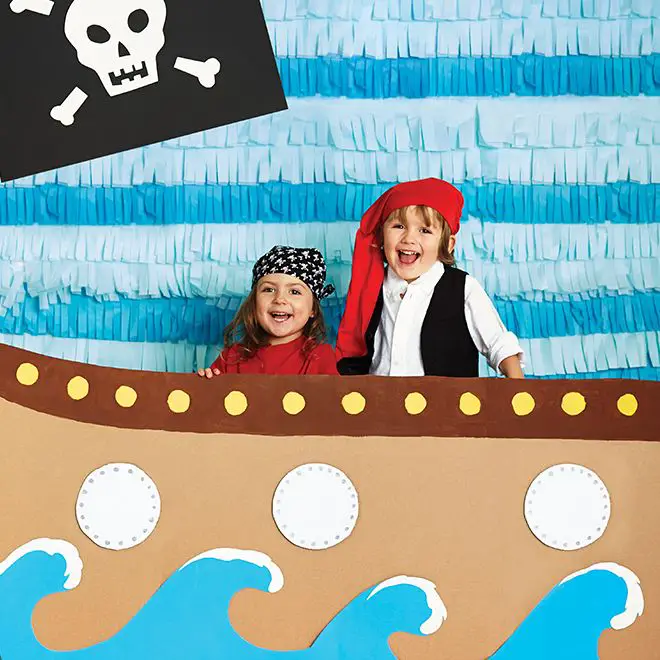 Most weddings or events have a fun theme. You can use your photo booth to play off this theme or go in a completely different way with your photo booth. For example, you could have a pirate themed photo booth or an old western themed photo booth. Finding these types of props can be very easy if you look online or head to your local party store. You can even have a photo booth that gives your guests a few different options when it comes to the themes they can choose.
8. Make your DIY Photo Booth big enough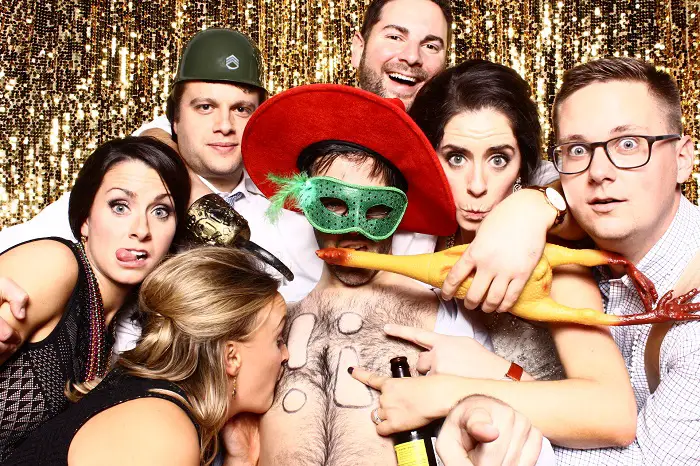 When you are planning on having your photo booth at a bigger event, you need to make sure your DIY Photo Booth is big enough to fit a larger group of people in. The great thing about a DIY Photo Booth is that you do not have to constrain yourself to the boxy small shape of a traditional photo booth. You can make your booth bigger to accommodate groups of up to even a dozen people. You will need to make sure that there is enough room set aside at your venue for this type of a booth.
Having your own DIY Photo Booth can be a very fun thing at your event. Without spending very much money at all, you can create a unique experience that your guests will remember for years to come. A photo from your booth can be a great souvenir that will stay on people's fridges and dashboards for months at a time. As long as you give yourself enough time to plan for your event, creating your own photo booth can be a fun and easy thing to do. Don't try to rush your photo booth construction, as this can result in an unprofessional looking attraction at your event. Let us know how it turned out!