A compact camera is generally regarded as a one size-fits-all option for most photographers, both amateurs and professionals. Even if you're a professional photographer with a fancy and quite large DSLR camera and a varied range of lentils at your disposal, you still need an easier to use and portable version of a camera, because sometimes you just can't carry your whole studio with you, if you know what we're saying. A compact camera is regarded as the fail-safe point and shoot approach to photography with decent enough results for most intents and purposes, but the last few years have seen the rise of more and more competitive compact cameras, with a high enough performance to withstand comparison to a DSLR. Nowadays, of you choose a highly functioning compact camera, somewhere along the $200-$400 price range, the only perceivable difference between your camera and a DSLR is the fact that your lens is fixed and you can't really swap it for a different one, which narrows your options a bit, but does not diminish the quality of your photos by one bit.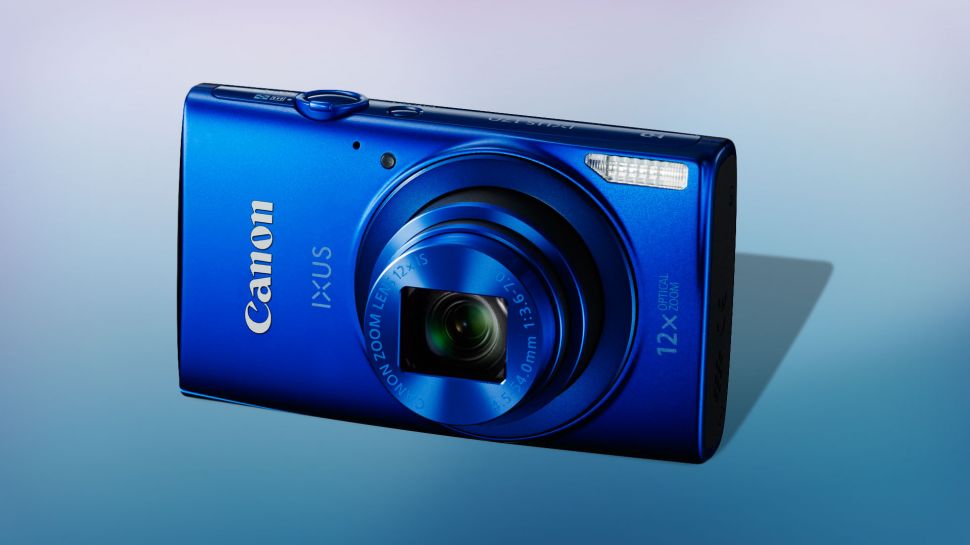 How to choose according to your needs
Still, you may find yourself at a loss on how to choose the best compact digital camera from all the options you have available, and to know what features to look for. The general idea is that with the recent developments in the optics industry, only one thing remains certain as far as compact cameras go: often enough, these aren't really compact or easy to fit in your pocket anymore, nor are they with a small sensor or provide a lower performance compared with SLR cameras, but the one traditional feature that remains is that they all have a fixed lens. This is the one thing that makes a camera which looks like DSLR, performs like one and is too large to carry in your jeans still remain in the 'compact' category: the fixed lens. Therefore, one cannot speak any more of a basic option in regards to a compact digital camera, as if it would be something you carry with you just in case you find something worth shooting and don't have your 'real' camera with you.
No, nowadays, compact digital cameras are every bit as advanced as a DSLR is, with only minor losses in picture quality compared to the high-end models in the SLR category. How, then, should you know how to choose one so it doesn't render the DSLR you own or plan to eventually own useless? The trick isn't to look for an absolute best choice, but to get to know and understand your photographic needs first so you can sketch out your priorities when it comes to camera performance. Then, you can decide better on what the best compact digital camera is for your needs, since they're no absolute answer, fit-for-all, to this question.
Think about the following details: what is your photography niche or the type of photos you plan on taking the most: is it indoor or outdoor (nature and sports) photography? If it's indoor, are you oriented more towards people (portrait photography) or towards food and product photography (which would require better lighting, a lower ISO and good macro functions)? Are you a beginner looking for a good entry-level camera that doesn't require much adjusting for its manual settings? Are you looking for something ultra-compact that can fit into the tiniest purse? If you manage to define your photo interests and general level of expertise, you basically also have defined your needs in a camera.
Best Compact Digital Camera by Category
There are five main categories when it comes to compact digital cameras, and at least one of these can suit your needs once you have considered and identified them.
Point and shoot compacts: The basic approach to beginner's or casual photography, this category features highly affordable cameras with a long life and a performance high enough to rival a DSLR. They don't require much maintenance or time invested in manually selecting their settings, as they can adapt to various shooting scenarios and situations automatically. Our advice is to invest a bit in it and don't just go for the cheapest option on the market if you want good results, but there's no need to splurge either. Our top pick for this category is the Canon Ixus 170, since it has highly favorable reviews and costs only around $150.
High-end or advanced compact digital cameras: This is the type of camera you should choose if you're looking for something closer to a pro level but in a smaller and cheaper package. A high-end compact digital camera can deliver almost the same performance of a DSLRS (and even better performance if your camera is new and the DSLR you're comparing it to dates from 2012 or 2013) and they make ideal choices for people transitioning from amateur photographers to professional photographers. Our top pick for this category would be the Panasonic Lumix DMC-LX7 (around $400) or the Fuji X30 (in the range of $400-$500, perfect for street photography).
Travel or super-zoom cameras: For travel photography, nature and wildlife photography or simply for being able to take good shots in outdoor settings and from a high distance from your subject, you need a camera capable of doing a lot of zooming. A nice viewfinder feature wouldn't hurt if you're still a beginner and have difficulties identifying the best position or angle to shoot from, and these are all included in what's known as travel cameras. They still have smaller sensors than most professional nature cameras that National Geographic operators use, but for most intents and purposes trust us that you won't miss the features of the higher-end cameras. Our top pick and best rated compact digital camera for this category is the Panasonic Lumix TZ70 (priced at a bit over $400)
Bridge cameras: Bridge cameras are considered the crossbreed option between digital compact cameras and DSLRs, having the best of both worlds incorporated. They look like DSLRs and offer many of their features and adjustable settings, along with the high zoom and high levels of control, only that the lentil remains fixed (you can't swap it for other lentils in order to experiment more) and the sensors in them are also much smaller than the ones in actual DSLRs. This means the picture quality will be somewhat smaller than the quality you could obtain with more professional equipment, but by no means enough to deter you from getting a bridge camera. The pictures for most intents and purposes will still look great by any professional standard. Our top pick for bridge cameras is the Nikon P600 (priced at a little under $300, depending on the deal you're catching).
Waterproof or sports cameras: Another category of digital compact cameras that has become more and more popular over the last few years is the waterproof and adventure cameras category, designed for the sports photography nice. These cameras are sometimes quite cheap (under $100) and they're designed to be mounted on your sports helmet to be able to capture your sports performance (rafting, snowboarding and so on) on video and transmit the files to your account via wifi. But a waterproof camera can do much more than that, if chosen wisely: it can also take breathtaking photos of your adventure journey or exquisite underwater pictures (at a depth of up to 10 meters, unless you're an actual pro with super-expensive equipment). Our top pick for this category is the Olympus TG-3, a compact adventure camera dubbed "the ultimate TOUGH performer", able to withstand frost as well as water and priced at a bit over $300.
These are our main suggestions and advice on how to pick the best compact digital camera on the 2015 market. We hope we were able to help you find something suitable to your needs and if you have any questions, we'd love to hear from you!