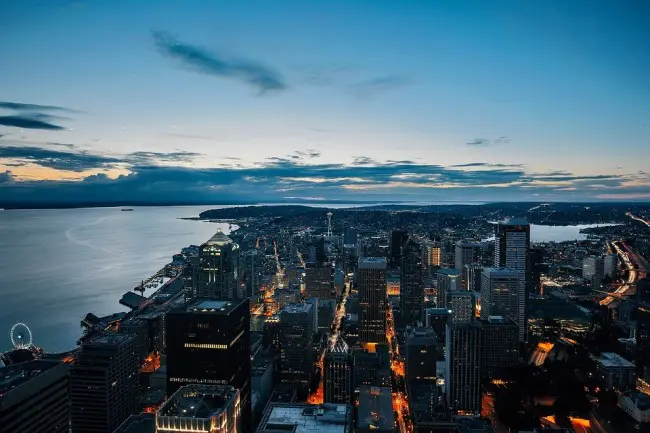 Aerial Photography is all the rage at the moment, and everyone wants to try it. If you've been thinking about giving it a go, our ultimate guide is exactly what you're looking for because it offers you a comprehensive look at one of the most exciting techniques out there. Aerial photography combines humanity's natural desire to fly and our passion for discovering our surroundings, with spectacular results.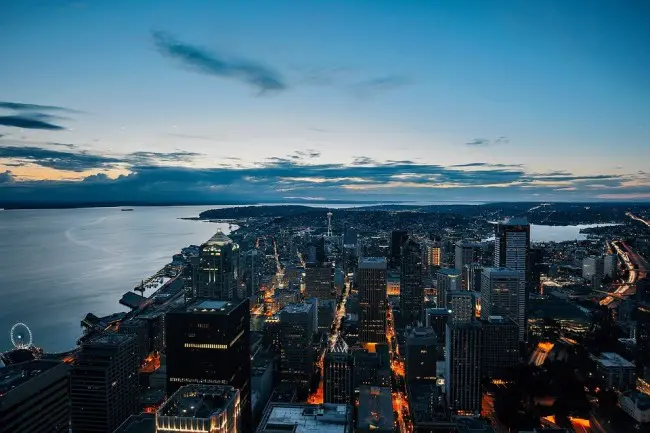 This article includes the fascinating history of aerial photography, as well as different techniques, styles, and the available equipment. We have also included a section dedicated to aerial drone photography, so be sure to check it out! There are plenty of options for all levels of ability and all budgets, all you need is enthusiasm. Both professionals and photography enthusiasts should take a look at our guide, created to offer you all the information you need to explore and understand aerial photography.
Brief History of Aerial Photography
Since the dawn of photographic art, artists have been tempted to explore the space above us, placing their cameras on top of buildings or tall mountains. Even the first image ever photographed represents a view from Niepce's studio window, a hint at the desire to provide a spectacular, unique perspective from a high point.
Nowadays we have drone aerial photography to satisfy our taste for the panoramic images of our surroundings, so we can truly say that the sky is the limit!
Various Platforms for Aerial Photography
Aerial photography platforms range from aircraft, helicopters, kites, balloons, even pigeons! When they began exploring the above perspective, photographers used small cameras mounted on pigeons to get a literal bird's eye view, but nowadays technology evolved so we can use some more sophisticated devices.
A remarkable use of aerial photography developed during the First World War, as the reconnaissance aircraft had cameras mounted on board in order to record the movement of the enemy and their defense systems.
Although none of these platforms are really available or practical for a photographer, there is an alternative. If you're just starting out, we have some good news to share: you don't need a private jet to turn your passion for this particular style into an aerial photography business.
There are drones available for purchase for photographers who want to explore the possibilities of this style. If you have decided to follow your passion and turn this hobby into something more, you can find all the information you need in the next section.
What is an Aerial Photography Drone?
The drone is the best solution for any photographer who wants to dip his toes into the exciting field of aerial photography. What you need to know before you start researching the extensive offer of drones available for purchase is that some of them have incorporated cameras, but some others haven't.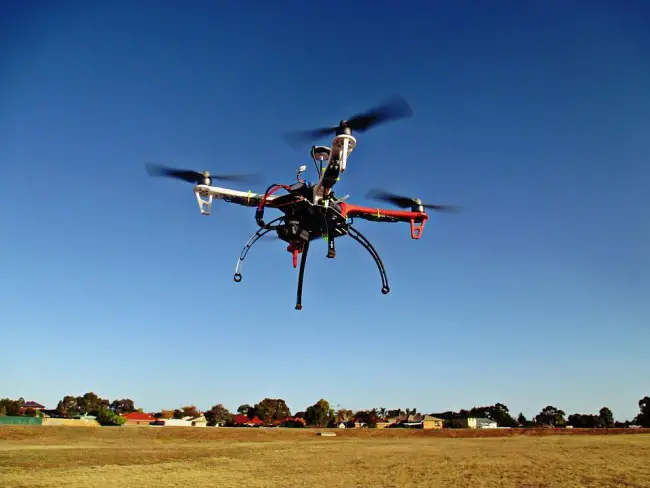 Be careful when you choose the best drone to fit your needs.Drones are the most common tool used by photographers due to their reduced size and relative affordability. You have certainly seen the drones flying over your head at music festivals or on crowded football stadiums, but they come in handy in other situations as well. A drone is a small flying device that can be piloted by computers onboard or by remote control from the ground. They are now available for consumers, and photographers the world over use them to take stunning shots of aerial views.
Remember that the best drone for aerial photography is not the flashiest, most expensive, but the one that helps you achieve the most remarkable photographs!
Aerial Photography Prices & Equipment
The price of a drone ranges from 80$ all the way to 750$ and over, based on its features. A good thing to do if you're a beginner is to go for the cheapest option because chances are you will hit your drone a few times before you learn how to control it. The Blade Nano XQ is an ideal choice for beginners because of the affordability (80$), and because it is easy to practice on until you get the hang of it.
After you can master this drone, you can work your way up to more expensive and advanced models such as the 3D Robotics' Iris or the DJI's Phantom that cost between 500 and 700$. Currently regarded as one of the best options available, the Phantom model doesn't have an inbuilt camera, and if you want the version that comes with a GoPro, you need to take some more money out of your account.
Keep in mind that after you get your drone and your camera, you still need to invest in various other equipment such as lenses, stabilizers, vibration isolators, and long-lasting batteries.  Know that there are options and solutions for every budget, so do your research and decide what best fits your purposes.
Aerial Real Estate Photography
Aerial real estate photography developed as a new branch, due to the quality shots it can take of houses, properties, and domains. This is the favorite new way to showcase your property, being used by the most prestigious real estate agencies. The images taken by drones flying above the respective property are sharp and mesmerizing, adding value to the price of the sale.
The new perspective obtained from the flying device offers an eye-catching view of the house or domain, becoming the first choice for agents. The images are eye-catching and present the property in its entirety from a previously unseen perspective, and more and more people chose it when they want to sell their house.
Providing a beautiful view that increases the price of the sell, aerial real estate photography has rapidly become a profitable business on its own terms. You should keep an eye open for the opportunities this field has to offer.
The Uses of Aerial Photography: From Archaeology to Film-making
Aerial Photography has been employed for various purposes from environmental studies, cartography and archaeology all the way to film-making. The unique perspective this style offers has helped researchers learn more about previously inaccessible terrain or unexplored wildlife from remote areas. As a proof of this, most television shows dedicated to wildlife or remote natural locations include or are entirely shot using the aerial photography technique.
Archaeologists used aerial photography in order to discover the land's features in a certain location, greatly simplifying their work. The use of drones also reduced the risks to scientists who do not have to explore different terrain on foot anymore.
Film production also took advantage of aerial photography drone technology in order to create visually stunning shots for feature films or advertising and promotional videos. The technique is now used also for recording live sporting events that are broadcasted worldwide.
Aerial Photography Techniques
When you take an aerial photograph, you can do it in more than one way. The most common type used in art photography is the oblique, which means the photo is taken at an angle, either low or high. The effect is beautiful and attractive to the viewer as it offers the pleasure of an unusual perspective.
The vertical type photographs are taken directly down, without any angle. They are mainly used by researchers or cartographers, the result being more observational and less artistic.
Of course, there are various combinations of the two techniques created depending on the purpose of the shot. Panoramas are made by sticking together series of shots taken with a hand-held camera while Pictometry uses five mounted cameras that produce one vertical and four oblique images. Some digital cameras can combine several aerial shots into one single, stunning and complex image.
Aerial Landscape Art
An interesting approach to aerial drone photography is the landscape art. Starting from an aerial view of a landscape the artist can create mixed medium depictions of nature. This category includes painting and digital art inspired by images taken using aerial photography.
Aerial landscape art is a relatively new field as it evolved in the 20th century due to the technical advances that allowed us to take photos from planes and even space crafts. Over the last century, several modern and abstract artworks have been created, drawing inspiration from the fast evolving field of aerial photography. The approach is original, and the results unique as this art form mixes the traditional style of painting with the modern photography technique.
What You Need to Know Before Launching Your Drone: Laws and Regulations
We know that your new drone and camera have arrived, and you are very excited to give them a try, but first, you need to check the local regulations. The law is very strict when it comes to drones in order to ensure safety measures and protect citizens. Your drone is not a toy it's a real flying little robot, so before you launch it, you need to make sure you're not violating any law or endangering anyone.
In the US, the FAA states that drones should not go above 400 feet in the air and also, not closer than 3 miles to airports. It's important to respect these rules because your small aircraft may produce accidents if it affects air traffic. In certain states, laws are even stricter when it comes to trespassing, so be careful where you steer your drone. Flying it over houses or property could be regarded as a trespassing violation.
As a rule of thumb, don't fly your drone overcrowded spaces especially if you are just learning how to pilot it and be careful if you take it to higher altitudes. You should also be aware of what it might hit or where if might land.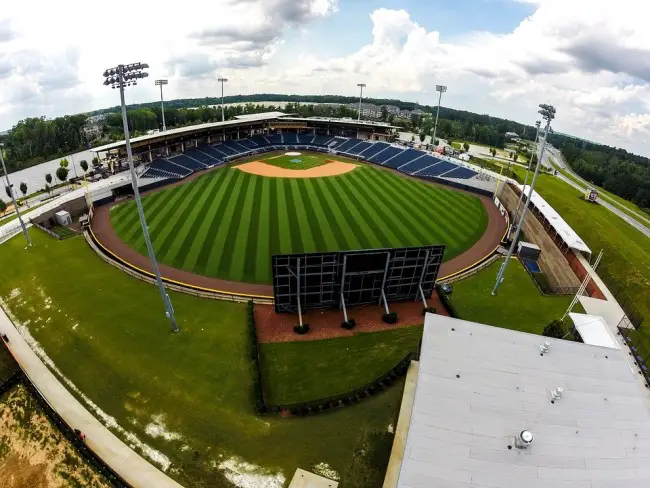 Interesting Facts You Didn't Know About Aerial Photography
The oldest aerial photo still surviving today is entitled "Boston, as the Eagle and the Wild Goose See It" and dates back to around 1860. The author, James Wallace Black, took a series of shots from a hot-air balloon, flying at 2.000 feet above Boston. The remarkable view photographed by Black is now safely kept inside the Metropolitan Museum of Art from New York.
There is a famous image of San Francisco post the 1906 earthquake that was taken by George Lawrence, a pioneer in this field. He used a panoramic camera and a stabilizing structure of his own design.
The famous artist Georgia O'Keeffe produced a series of painted aerial cloudscapes that couldn't be imagined before the invention of aerial photography. They look like shots of clouds taken from above, as you could see them from a plane.
The high-tech, state of the art drones available today can be operated by mobile phone. They can also send HD footage live to your mobile device.
A lot of the most visually stunning footage shown on nature programs has been shot using the aerial drone photography, also available as video.
Drone aerial photography is the only technology that enables you to take stunning shots just from your back yard. If you feel more adventurous, you can take your drone to more exotic locations and explore the area from above. After you learn the few tricks necessary to efficiently pilot the quadcopter, nothing can stop you from producing your best work.
Read through aerial photography the ultimate guide for you and get all the necessary information that enables you to transform your passion into a real business. Keep in mind the rules and regulations and be careful to maintain your safety and everyone else's. After you've read the article you are equipped with all the required knowledge, so now all you need to do is start flying.
Remember that even if your drone is not a toy, you can still have fun with it, so use your imagination and explore your surroundings! Don't be afraid to try new things and keep an eye open for fellow aerial photography enthusiast who can offer you valuable advice from their experience. Aerial photography the ultimate guide for you is the tool you need in order to begin your career as an aerial photographer so you can now get started!