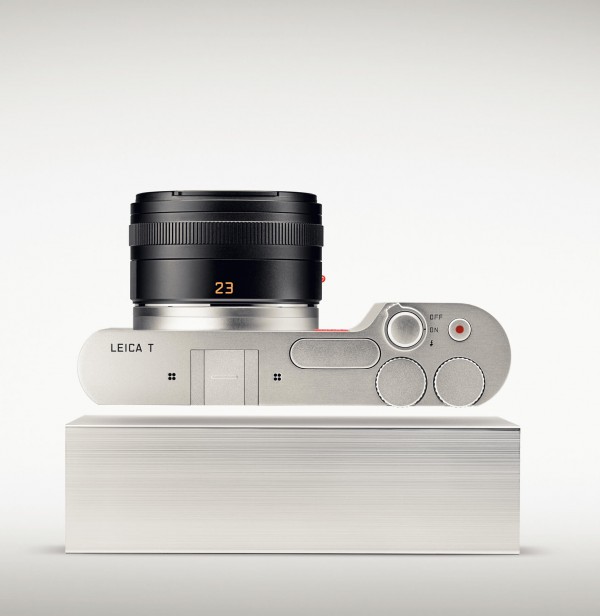 Leica is a prestigious German manufacturer that has astounded the world of photography with beautifully designed products and revolutionary camera systems. The Leica digital camera distinguishes itself from other similar photo products this year by its simplistic yet classy look and photographer-friendly interface. Discover more of the outstanding features of the newest Leica T Typ 701 model in our Leica T Review.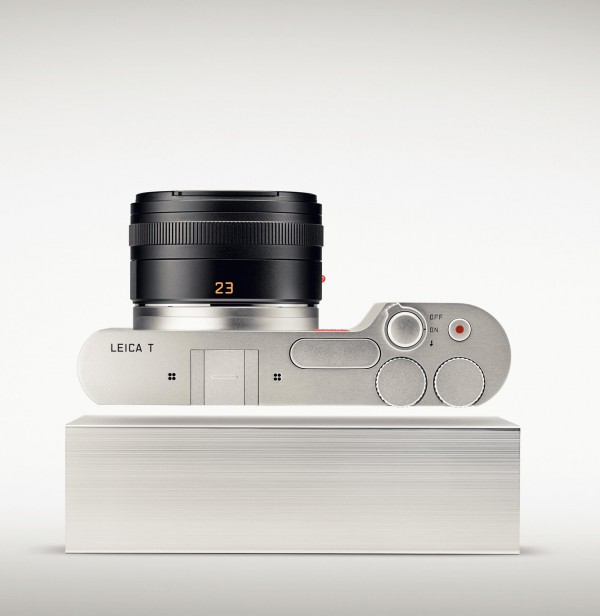 Leica T Review: The Story of Spectacular Craftmanship
This year, the camera was endorsed for "best design" category by TIPA editors. Before we list both the pros and cons of this spectacularly designed camera, let's see what experts have to say about it.
Note: by experts we refer to the technical committee of the Technical Image Press Association who year after year reviews and endorses top-notch photo products in over 40 categories. We are talking about one of the highest distinctions in the world of photography today – the TIPA Awards.
Leica T (Typ 701) Best Design Category – TIPA Awards 2015
Needless to say that the new Leica T model impresses with its look. According to the TIPA editors, the camera is easy to use and hard to forget.
With a body machined from a single solid block of aluminium that is said to be hand-polished for 45 minutes, and a design done in coordination with Audi Design, the Leica T is both pleasing to the eye and a pleasure to use. [TIPA Awards 2015]
Is the Leica T new hit worth the price though? Let's take a closer look at its performance and usability before we talk about costs. Just a small disclosure: the Leica digital camera is a niche product and one of the most expensive mirrorless cameras on the market. Even if the Leica T typ 701 appeals to many types of photographers, not all will turn into buyers.
Leica T Review: Key Features, General Specs, Price & Rating
Glossy, minimalist, and slim, the Leica T (typ 701) mirrorless camera is a fusion of style and optimized functionality. The principle that lies at the core of this brand new camera system is simplicity – a reduction to the essentials both in design and technology.
The PROS
Leica T is a compact interchangeable lens camera that sports  an APS-C CMOS image sensor with 16MP and an impressive 3.7″ 16:9 LCD touchscreen that allows for smooth option selection and picture review. Exposure adjustments can be made using the twin dials at the top of the camera too. Otherwise, the back of the camera consists only in the large and smartly designed touchscreen.
The philosophy of the T-system is concentrated on relevant features in a simple, compact body.
What strikes the viewer is, of course, its acclaimed unibody design. Made of a solid, single-block hand-polished aluminum body, the camera is an object of beauty. At the same time, Leica T offers a nice tactile experience.
The Leica digital camera functionality and performance are not to disregard either. Due to its imaging characteristics (large image sensor, decent resolution). Plus, the Leica T Typ 701 is the first Leica digital camera that comes with built-in Wi-fi connectivity.
Other notable features include:
photographer-friendly, clear and simple interface;
versatile autofocus (now improved): contrast detect, multi-area, single, continuous, touch, face detection, Live View mode;
built-in and external flash (flash range 4.50 m when ISO is set to 100).
easy-to-use controls and dials;
Full HD film recording with stereo sound;
electronic viewfinder;
satisfying performance in low light conditions (well-handled noise).
built-in GPS and Wi-fi capabilities that enable instant image localization and photo sharing via email or social media;
it comes with a customized application – Leica App T – for easy remote control and photo sharing via smartphone or tablet.
General Specs:
Camera Type: Rangefinder-style CSC.
Resolution: 16.5 MP (16.2 Effective Megapixels).
Image Sensor: APS-C CMOS (23.6 x 15.7 mm).
ISO Range: 100-12,500.
Continuous Shooting: 5 frames per seconds.
Shutter Speed: min 30 sec – max 1/400 sec.
Maximum Image Resolution: 4944 x 3278.
Video Resolutions: 1920 x 1080, 1280 x 720.
Storage Options: internal memory of 16GB + SD/SDHC/SDXC memory cards.
Size & Weigh: the camera is compact and portable weighing 384

g

(0.85

lb

/ 13.55

oz

) and measuring 134 x 69 x 33

mm

(5.28 x 2.72 x 1.3 inches).
Accessories: battery charger (the camera can also recharge via a micro USB port).
Colors: silver and black.
Price Options
New: $1,850
On Sale Now: $1,630 
Used: you may find offers for used Leica T digital cameras either on eBay or Amazon. The price still ranges between $1,000 and $1,350.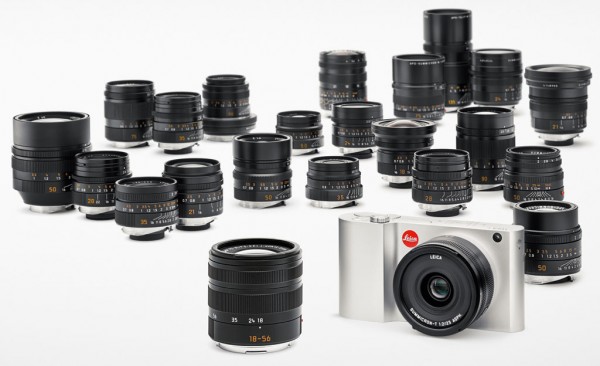 The CONS
Leica T (Typ 701) is an expensive mirrorless camera as compared with other compact system cameras having the same or better capabilities. The reason why it costs so much is the fact that the camera is made of a 1.2 kg block of aluminum, machined down to only 94g and hand-polished for 45 minutes. The T is a luxurious object we may say.
it is compatible with pricey Leica T lenses. For a prime lens (23mm f/2.0) you pay $1,950, while a zoom lens (18-56mm f/3.5-5.6) costs around $1,750.
Leica T Lenses
As regards the Leica lenses appropriate for the entire Leica CSC camera line, there's four purpose built lenses, as well as the possibility to mount other lenses via the company's M-adapter.
Update: The new firmware update 1.4 expands the Leica T lens portfolio. Now, you can mount all new Leica SL lenses.
Stay tuned! In 2016, there will be the launch of two new lenses for the Leica T system. Get ready for more versatility and improved overall performance in diverse photographic situations.
Leica T Review: The Verdict
We have to admit that the new Leica T is rather an object of beauty, targeting the more narcissistic type of photographer.
On the other hand, its imaging performance and user-friendly characteristics are not to be disregarded. We give it an overall rating of 4 out of 5 stars for it is an expensive product. Otherwise, the T mirrorless camera delivers not only an inimitable photographic experience, but also high-quality optics.
To remember: in October 2015, Leica announced the release of a major firmware update for its T (Typ 701) model. The update intends not only to expand the lens mount possibilities but also to improve the AF speed and bring more versatility. If you already are a Leica T user, download the new firmware version from the Leica official website – www.leica-camera.com.
Rating: 4 out of 5 stars.
Enjoyed reading our Leica T review? Discover more top-shelf mirrorless cameras awarded in 2015, as well as our mirrorless vs DSLR comparison. If unsure which type of camera is right for you, we are sure that the insights provided will help you make up your mind.
What do you think? Is Leica T (Typ 701) the best Leica camera?
For any other questions or suggestions, please leave a message. Feedback is always welcome! Happy photographing everybody!
Image Source: Leica Camera System, AmateurPhotographer.co.uk, Imaging-Resource.com.