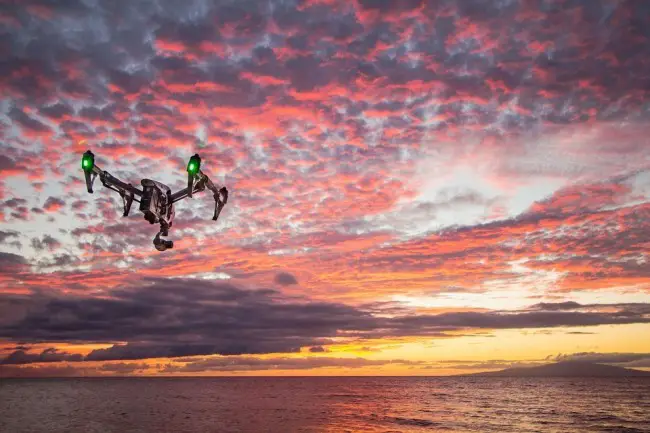 Mostly all aspiring or already established photographers want to try their hand at aerial photography, because of the eye-catching results they can obtain. But what's the best drone to buy without going broke?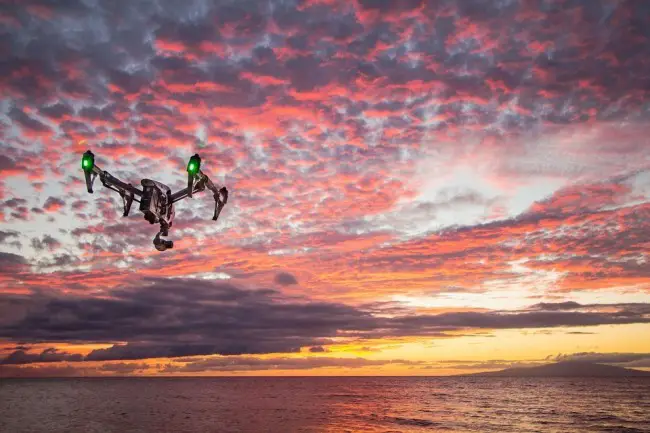 What's the Best Drone to Buy this Year?
Taking extraordinary shots from a bird's eye level shouldn't break the bank, so know that there are more affordable options out there. So if you are not ready to spend $9000 on a very high-tech drone, there are solutions for you starting from less scary prices. Take a look at the suggestions we have gathered for you and you will certainly find the best drone to buy for you!
Hubsan X4 H107C
under $50
Let's start with a real toy! At under $50 the Hubsan X4 H107C is an ideal gift for kids and adults alike. It's a micro drone, which means it can fit in the palm of your hand. Apart from the great price and cute design, this little drone has other merits too. You can flip it in four directions (right, left, backward, and forward) and it has two modes, one designed for beginners and one for more experienced pilots.
This is one of the best drones to buy if you are just exploring this new hobby because it's fun and easy to control. The only disadvantage that you will encounter with all toy drones is that the batteries don't last long, so you only get 5-8 minutes of flight until recharging.
Blade Nano QX
$89.99
A drone that everyone can afford, the Blade Nano QX offers surprising qualities at a decent price. It's created for someone who has already tried flying a less advanced drone and is now ready to take on a new challenge. This basic drone offers stability, agility and a pleasant experience, which is more than anyone could ask for under $100. It doesn't come with an inbuilt camera, so you should sacrifice a bit more of your savings for a new camera that can be mounted on your Blade Nano QX.
Easy to operate by remote control and affordable, the Blade Nano QX is perfect for experimenting and discovering the possibility of aerial photography. At the same time, for this amount of money, you will not have second thoughts if you crash it or get it stuck in a tree.
Parrot AR. Drone 2.0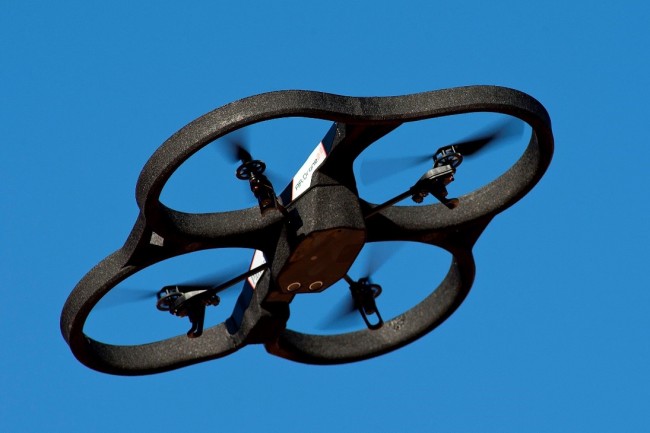 $299.95
Parrot AR. Drone 2.0 represents a more expensive, more professional solution that still has a price of under $300. If you decide to buy this qu
adcopter, you should know that your money is worthwhile. This drone packs quality, speed, HD in build camera and a remarkable flight time of up to 36 minutes. It's a beautifully designed device that can be controlled by phone or tablet using a simple free app.
This drone is regarded as one of the best on the market because its amazing design that makes it easy to use. Both beginners and professionals gen get a kick out of operating this drone. You will be surprised by the remarkable image and footage quality it delivers for just under $300. If you go for the Parrot AR. Drone 2.0 your money will be well-spent, and you will get a chance to discover all its features.
Parrot Bebop 2

$549
If you want more features and are not afraid to spend a bit more, the Parrot Bebop 2 is the perfect choice for you. If you compare it to the Parrot AR. Drone 2.0, the price difference is significant, but you get a lot of new features for your money. For starters, it comes with an incorporated camera that can take pictures at a resolution of 14 megapixels, and record videos at 30 fps.
You can control it with ease using your smartphone or tablet, which allows you to get the hang of it quickly. It's still an affordable camera and the features it has to make it one of the best drones to buy if you want to get started with aerial photography or video.
A great advantage for all Parrot products is that spare parts are available at affordable prices, so if you need to replace a propeller or get new batteries, your job will be easy and cost-effective.
3d Robotics Solo
$799
3D Robotics Solo is a device created for professionals who want quality and are willing to spend more for it. This drone doesn't come with an inbuilt camera, so you will have to add that to your calculations and in the end, you will see that the 3D Robotics Solo is not cheap at all. While it may be regarded as expensive by some people, it is a great investment for anyone who is passionate and serious about aerial photography.
Adding the HD camera, the price will get even higher, but it is worth every penny. This drone is a remarkable achievement for both design and practicality. It's fast, easy to control, and fun to play around with after you try a few times. It delivers quality HD footage and pictures, and it will help you achieve professional quality in your aerial photography.
If you want to buy a drone and start playing around with it, don't forget that you don't need to sell your house to get the fanciest technology out there. Start with one of our more affordable options and try your hand, and then you will know if you are ready for a more complex device. Explore your options because the online market is full of quadcopters created for different purposes, so you can choose out of the best drones to buy.
You can use it for aerial photography or video, both inside or outside. There is a variety of models available, and the prices range from a little under $50, all the way to a few thousands of dollars, so keep your eyes open and don't make the mistake of breaking the bank on your first drone. Allow yourself some time to discover the tricks of controlling your device, and you will realize that you can do amazing things with a regular, not very expensive drone.