One of the better DSLRs available that is aimed specifically at enthusiast photographers is the Nikon D5100. More advanced than the beginner's D3100 but not entirely able to compete with the professional-level D7000, the D5100 is nevertheless a solid choice for the intermediate user. If you've been looking to get your hands on a great camera that's able to rise to the occasion, stay tuned for our Nikon D5100 review below and see if this unit could be the perfect one for you.
Nikon D5100 Specs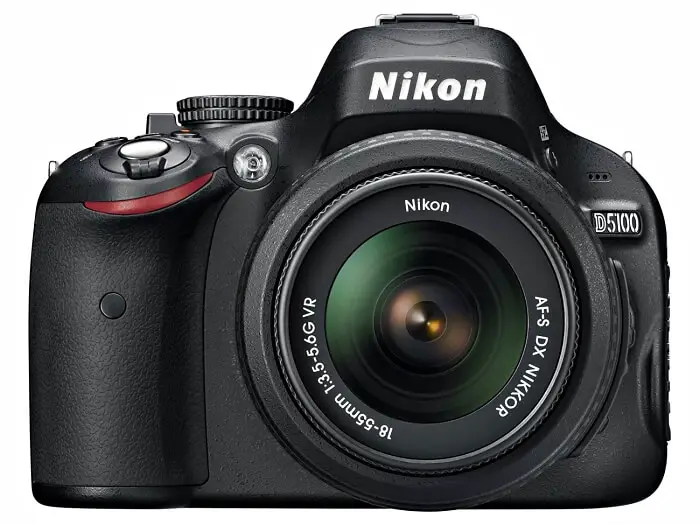 16.2 MP DX-Format CMOS Sensor;
EXPEED 2 Image Processor;
3.0-inch 921k-Dot Vari-Angle LCD Monitor with 100% Screen Coverage;
Pentamirror Viewfinder with 0.78x Magnification and 95% Screen Coverage;
Full HD 1080p Video Recording at 30 frames per second;
Multi-CAM 11-Point Autofocus Sensor;
Full-Resolution Continuous Shooting at 4 frames per second;
ISO Range of 100-6400 (Auto) / 100-25600 (Extended);
In-Camera HDR & Special Effects Mode;
Built-in Flash;
External Microphone Input;
SD / SDHC / SDXC Memory Card Compatibility;
Dimensions of 5.0 by 3.8 by 3.1-inches;
Weighs 17.9 ounces.
Nikon D5100 Features and Performance
Build and Buttons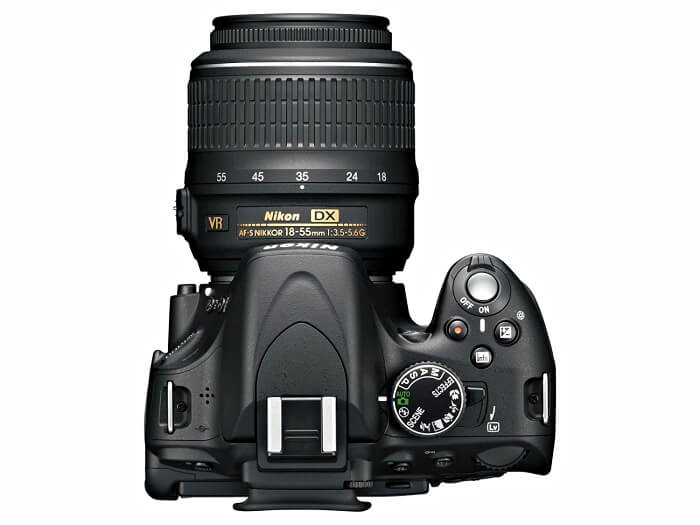 The Nikon D5100 features the typical look associated with many comparable DSLRs. Due to the size of the lens mount, bulkiness is a key factor but a non-important one in terms of quality. Lacking the magnesium-alloy construction of more high-end options, the D5100 has a bit of a plastic-type feel. Further, while the camera tends to hold up well in most temperatures, the body isn't weather sealed, so keep that in mind. The exterior of the D5100 is nevertheless designed well and features a nicely sized grip that provides a good amount of stability. Since the grip isn't too deep, however, those with larger hands may have trouble maintaining the best hold.
The front of the camera has an active flash button and a customizable function button, the functions of which range from ISO, image quality, white balance, and Active D-Lighting. The active flash button is adjustable, allowing users to configure the behavior and switch between flash modes without moving from position. All primary shooting controls are found on the back of the camera, easily accessible on the right side. Easily adjust exposure parameters with the rear dial. The Live View lever sits on the back of the camera as well but is a bit further away, which helps stave off accidental activation. On the top of the camera, the highlights are the info button, which controls the power of the LCD display, the exposure compensation button, a mode dial, and the Movie Record button.
Display and Viewfinder
The Nikon D5100 offers up a satisfying left-mounted LCD screen in the form of a 3.0-inch 921k-Dot Vari-Angle monitor with 100-percent screen coverage. On the right-hand side of the LCD screen sit various controls like the four-way controller, playback, magnification, menu, and delete buttons. Due to the positioning of the LCD screen, you can face it forward and monitor your frame as you record videos or take your own photos. The LCD screen is nice to work with when framing a shot. Whether indoors or outdoors, many photographers find the screen a pleasure to utilize because it maintains a good sense of color and sharpness. Also present within the build of the D5100 is a Pentamirror viewfinder that maintains a 0.78x level of magnification and 95-percent screen coverage. The viewfinder is standard for many of the DSLRs within this price range.
Sensor, Resolution, and Autofocus
As you have already seen throughout this Nikon D5100 review, this particular camera is a solid option for anyone looking for an intermediate-level unit. It features a 16.2 MP DX-Format CMOS sensor that works in combination with an EXPEED 2 image processor. These two components work together to offer up a continuous shooting rate of four frames per second. The speed of the D5100 is quite good and proves to be responsive. It's important to note that unlike certain older Nikon DSLRs, activating the feature of Active-D Lighting does not affect the number of frames you can capture. Further, the D5100's ISO sensitivity ranges from 100 up to 6400 and is expandable from 100 to 25600. You can capture images with little to no noise reduction up until around ISO 800, after which you need to work slightly harder to control noise while retaining detail. Images shot at ISO 6400 are usable at normal print sizes but above that the noise can become a bit noticeable. However, even the higher ISO performance is quite impressive for this intermediate-level unit.
Of course, in this Nikon D5100 review, we need to call out the autofocus sensor, which is one of the high points of this unit. This camera utilizes a Multi-CAM 11-point autofocus system and is significantly faster compared to some comparable models. Since the camera lacks an internal autofocus motor, focusing relies heavily on the lens. It's important to keep in mind that focusing with the viewfinder is speedier than focusing in Live View with which you experience an approximate 0.5-second delay between shutter release and image capture. This is somewhat of a typical flaw found on similar models but can become an issue when trying to capture subjects that are on the move.
Video Capabilities
This Nikon D5100 review wouldn't be complete without mentioning the camera's video capabilities. Full HD 1080p video recording at 30 frames per second is one of the highlights. Although audio is recorded in mono via the built-in microphone, this unit has an external microphone input so that you can enhance your audio if desired. The D5100's quality of video is much like its image quality — stunning. Due to the size of the image sensor, captured video comes through with a distinct sharpness to it that's hard to find in most other intermediate-level models. Fast autofocus is a plus when recording video as well. It's important to note that whenever using autofocus, the built-in microphone will likely pick up the lens movement. In order to avoid this, it's best to utilize an external microphone.
Pricing
The Nikon D5100 is available in three configurations: the body only, priced at around $446; the body with a NIKKOR 18-55mm lens, priced at around $538; and the body with both a NIKKOR 18-55mm lens and a NIKKOR 55-200mm, priced at around $594.
Verdict
As you have seen in this Nikon D5100 review, the camera is able to stand up quite well to the competition. The highlight is its image quality as it manages to provide stunning detail and excellent noise performance that can most definitely compete with most high-end units. Offering a great combination of features, solid quality, and simple but satisfactory handling, the D5100 provides users with an all-around great camera at a steal of a price. Thanks for checking out our Nikon D5100 review — and if you already own the D5100 or have been thinking of diving in, reach out and let us know.