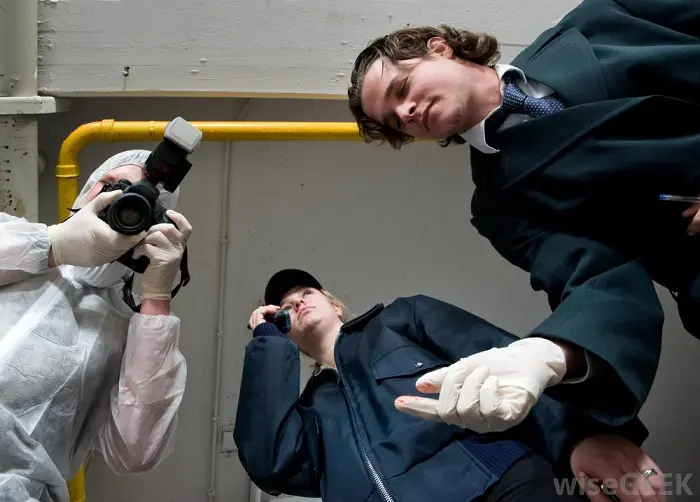 Forensic photography is an extremely rewarding field of photography that presents accidents and crime scenes. These photographs are a key part of police records. For this reason, photographers who wish to follow this field of photography must possess a high professional standing and strong ethics. In this article, we are going to expand the subject of forensic photography and help you figure out how to become a crime scene photographer yourself.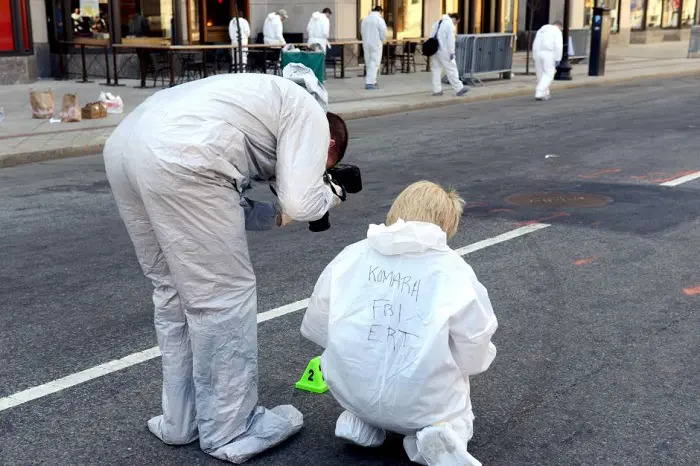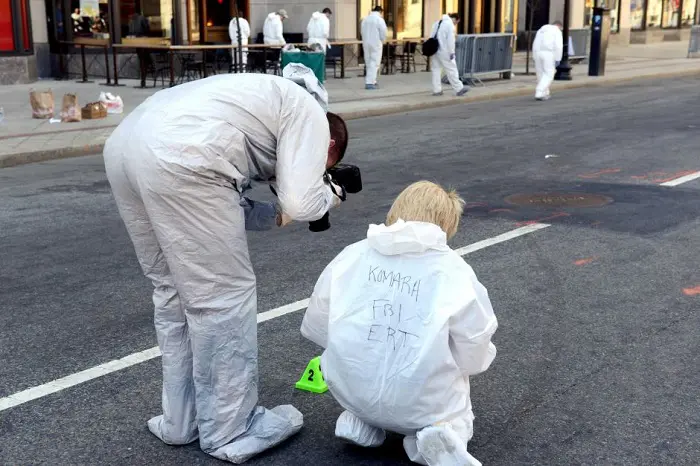 Forensic Photography Overview
Forensic photography, also known as crime scene photography, produces a visual record of such events. These images are then used in the court of law as evidence. They are used for analysis or for measurement and accompany forensic reports, research papers, and articles. As a result, these recordings need to be very detailed. A crime scene photographer must include things like fingerprints, footprints, bullet holes, tire marks, and other evidence, as detailed as possible.
As you can image, being a forensic photographer is a stressful, emotionally demanding job. You will also have to photograph injuries and even require to photograph dead bodies. Apart from being emotionally distressing, this job demands the ability to work long shifts. Nonetheless, this type of photography is indeed quite rewarding. It's you, your critical mind, and your photography skills that play a vital part in capturing criminals.
Forensic photographers have to work in challenging environments. You have to be careful not to disturb evidence or interfere with the work of investigators. Apart from taking photographs with your camera, you will also be making notes and even taking sketches. This is due to the fact that you will be responsible for providing an accurate representation of the crime scene. Forensic photographers are sometimes requested to testify in court proceedings to describe the photographic techniques used in collecting the evidence.
An important thing to remember is that forensic photography is not the artistic interpretation of the crime scene. Consequently, you will have to shut off your imagination and provide an accurate representation of what's in front of you. This is the only way to avoid possible misinterpretations. Forensic photography is science, not art.
For the most part, you will be examining the scene for fingerprints. Consequently, you will be playing the role of a detective as well. It will be both challenging and fascinating to try to obtain such evidence. Many forensic photographers work up to twelve-hour shifts. As we've already mentioned, it is a very demanding job. You will be given a list of tasks, many expanding beyond simply pushing the shutter button.
When not on the road or at the crime scene, you will be behind the desk, in an office. Here, you will be doing the necessary paperwork. Lots of paperwork, that is.
Many crime scene photographers are forensic scientists that are either hired directly by the police or a specialized company. However, there are also independent forensic photographers. They work mostly for lawyers and insurance companies, but may also provide services to police forces. Nonetheless, most of these freelancers have a background in working with a police force before deciding to branch out.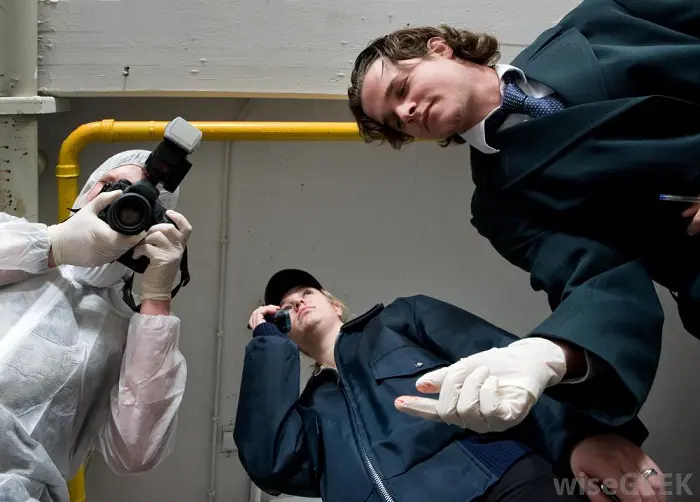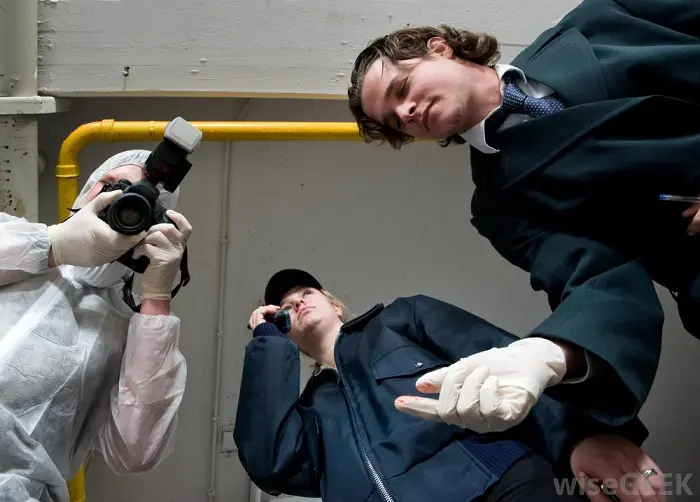 How to Become a Crime Scene Photographer
Forensic photographers may need to obtain a degree in order to qualify for a position in this field. Most start out as Crime Scene Investigators or Scene of Crime Officers. This is why you will be required to gain good passes at Standard Grade or GCSE.
However, certain law enforcement agencies may hire a crime scene photographer with only a high school education and courses in photography and forensics. According to the International Association for Identification, an applicant must have completed:
40 hours of standard photography courses.
40 hours of forensic photography courses within the previous five years.
There are also degree programs that offer courses in photojournalism, or scientific or commercial photography. The students may then specialize in scientific courses if they wish to follow a career in forensics. Degree programs allow students to learn lighting techniques, camera mechanics, the use of color in photography, digital imaging, and other essential notions.
Workshops then train students on how to collect evidence, photograph a crime scene and fingerprints , and how to use chemicals such as luminol. Furthermore, students are also instructed how to use software programs for processing forensic photographs.
More specialized training is often conducted directly within the units of police forces or specialized companies.  The courses include advanced training in fingerprints, footprints, lightning, and vehicle examination.
Crime Scene Photographer Salary
According to the U.S. Department of Labor's Occupational Outlook Handbook, the median annual wage for forensic science technicians in 2015 was $56,320. Forensic photographers, however, earn just $30,490. However, salaries may vary based on specialization and other factors such as years of experience or location.
As you can see, the pay isn't stellar, but your reward will surely come from within. If you are willing to meet the conditions and are thrilled to grow a career in this field, let's see if you are cut out for this job.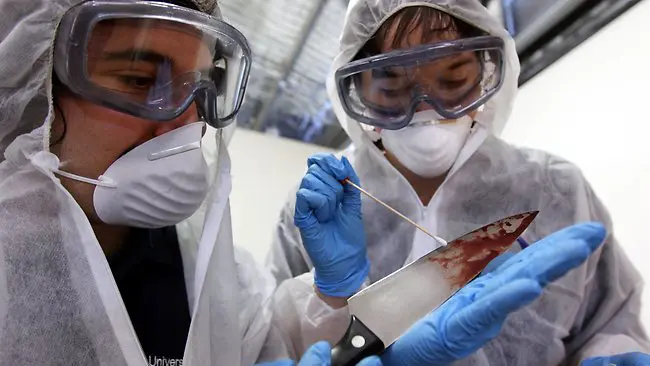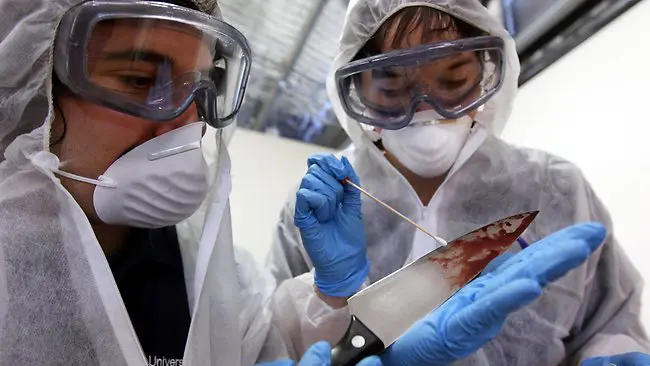 Is a Job in Forensics the Right Choice for Me?
See if you can answer with a "Yes" to the following questions:
Appreciate the importance of this job?
Can you take a precise approach to image recording?
Possess a deep understanding of photographic principles, especially non-standard techniques?
Are you highly organized?
Can you pay a deep attention to details?
Do you do well in different harsh environments?
Can you detach yourself from any emotion that may affect your work?
Do you have a good understanding of anatomy?
Are you discreet?
Do you possess good communication skills when dealing with other professionals?
Forensic photography requires a great deal of responsibility. You must understand that it goes well beyond the basic photography skills. The way a crime scene photographer takes an image can either accurately reflect the scene or mislead the investigators. Consequently, your attention to detail must be as sharp as possible. Contact the local police force to enquire about any vacancies for this job position and other useful information. If you already work as a forensic photographer, then do share a few tips for other aspiring photographers.