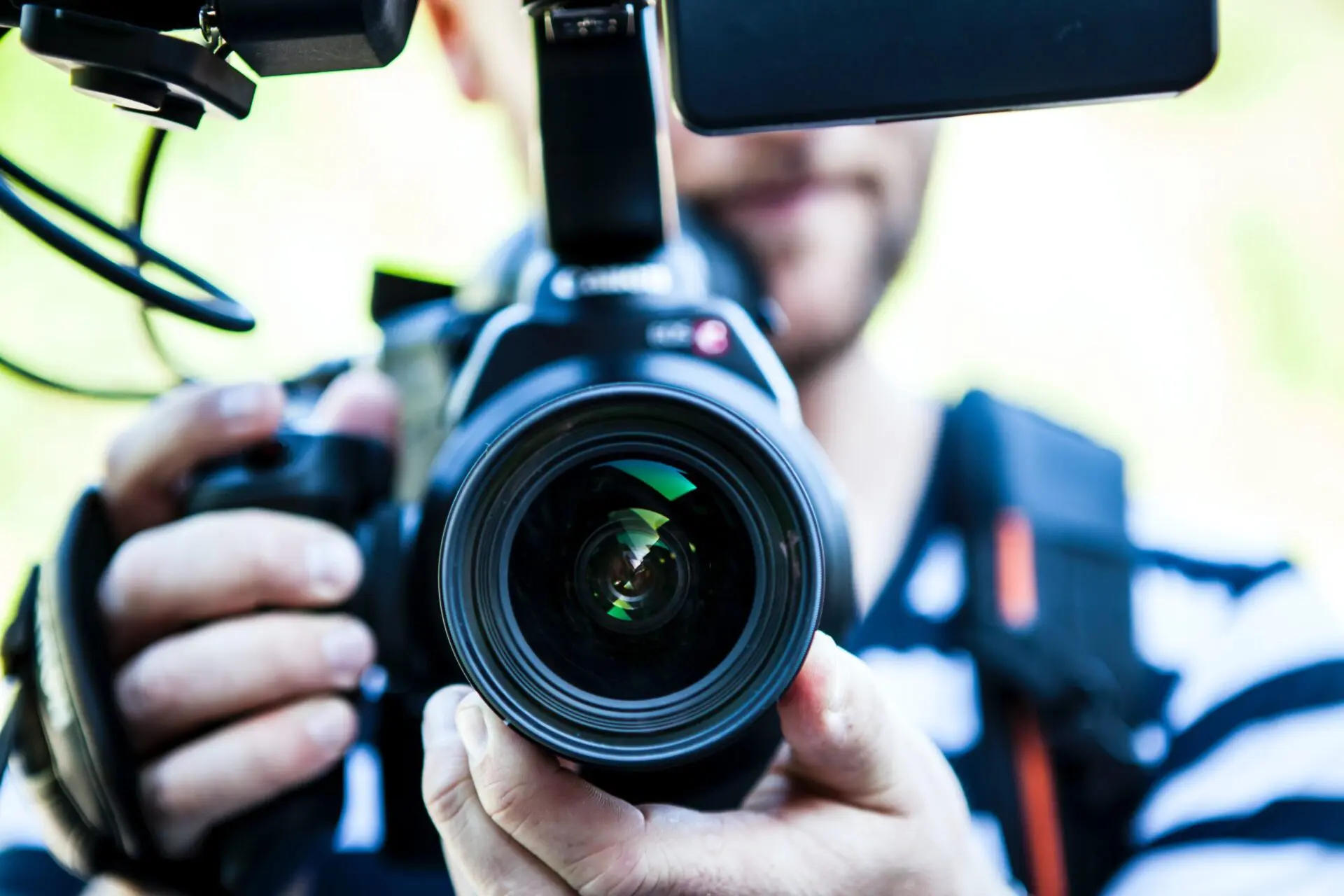 Introduction
Vlog filming appeared a long time ago but was difficult for various reasons. The devices had large and heavy bodies; the quality of the filming was quite poor in low light, especially on small devices; and a screen with various angles was completely missing. However, nowadays, a camera for vlogging has the best qualities in photo and video, from pocket devices to mirrorless models in all respects.
Cameras for Vlogging Through the Years
We live in a world where stories are everywhere. Whether you are an adventurer traveling around the world or you have a passion to work in the garage on various projects, the idea of vlogging is more widespread than ever. So, in this article, we will discuss which is the best camera for vlogging in 2023 and which is the right model for you.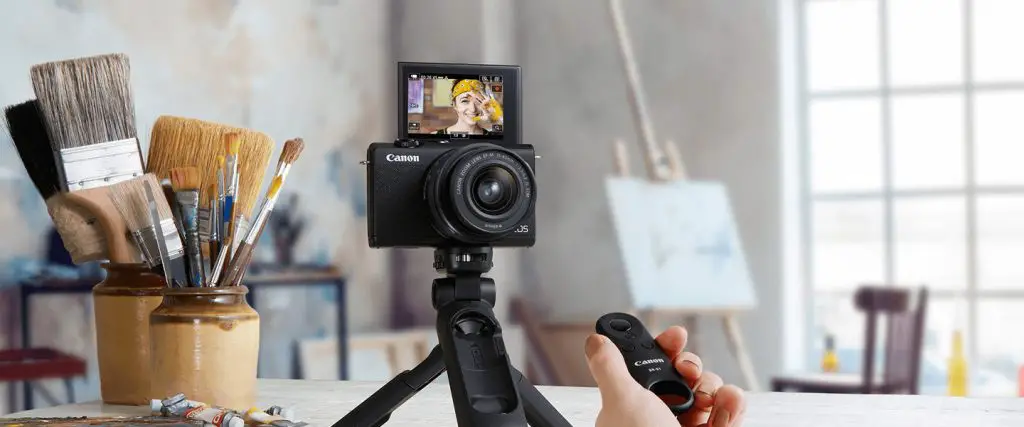 Sony ZV-1 (The King of Cameras for Vlogging)
The Sony ZV-1, both small and powerful, is our pick for the best small vlogging camera. Along with its completely articulating touchscreen, mic port, and small packaging, it offers excellent adaptability. In tests, its real-time tracking and Eye AF are top-of-the-line, and the 1-inch sensor is capable of capturing clear, detailed 4K/30p video.
On the other hand, its reduced battery life is naturally due to its smaller size. Also, one disadvantage of a tiny camera like this is overheating while filming longer takes in 4K. However, on the plus side, given its smaller sensor, it offers a wide range of frame rates for slow-motion shooting and usually decent video quality.
DJI Pocket 2
The DJI Pocket 2 is a unique all-in-one vlogging equipment that won't break the bank if money is tight. It features a three-axis stabilized gimbal built in. Unlike our other recommendations, it easily records buttery smooth handheld video without the expense of stabilizers or gimbals. Also, one of its main benefits is its practical shape, which is popular for its back-pocket fit. That being said, you can see why this DJI Pocket is an excellent addition to the variety of vlogging cameras available today.
Fujifilm X-S10 (The Vintage Look Camera for Vlogging)
The Fujifilm X-S10 is capable of several different forms of shooting, including vlogging. Also, it is arguably the greatest all-around mirrorless camera at this price point. Although the Sony ZV-1 is a superior compact alternative and this Fujifilm model is not the cheapest or smallest option in this list, it remains the current top selection for video creators in terms of quality and value for money. The XC15-45mm kit lens is a great addition to create a fantastic vlogging setup.
Sony ZV-E10
Looking for a smaller, more versatile vlogging camera like the Sony ZV-1 or DJI Pocket 2? Your best choice might very well be the Sony ZV-E10. Its pricing is reasonable because it is based on the somewhat outdated Sony A6100 hardware. The ZV-E10's specifications are well known; it shares the same sensor, AF system, and video capabilities as Sony's entry-level a6100. However, certain notable distinctions in terms of style and features distinguish them differently. The ZV-E10 is simply the ZV-1 vlogging compact from Sony that has been scaled up to be an entry-level APS-C ILC.
Canon EOS R50 (The Simple Camera for Vlogging)
The Canon EOS R50 is a simple mirrorless camera for enthusiasts wishing to move up from vlogging with their smartphone. It lacks in-body image stabilization and has a constrained feature set. The interface is very intuitive and easy to access for a beginner. Also, for such a compact camera, the 4K 30p footage oversampled from 6K is great, even though performance suffers in low light.
The accuracy of the automatic subject tracking and the simplicity of tapping to choose subjects on the touchscreen are two amazing features. When you rotate to portrait, the R50 also enables vertical video recording.
Nikon Z30
A tiny APS-C camera targeted specifically towards new vloggers is the Nikon Z30. It completely relies on a multi-angle touchscreen in place of a viewfinder. That configuration makes this model Nikon's smallest and least expensive APS-C mirrorless camera to date, strikingly resembling the Sony ZV-E10.
Our tests revealed that the Z30 was pleasant to hold, even when self-shooting, despite its small size. Additionally, using the 3.0-inch display was simple. In selfie mode, when you flip it for vlogging, the camera reliably tracks your face with sticky autofocus. Checking the sound levels visually is not possible when in selfie mode. Since there is no headphone jack, audio monitoring is left to speculation.
Canon EOS M50 Mark ll (Best Budget Camera for Vlogging)
It's unfortunate that Canon didn't give the EOS M50 Mark II a more significant improvement than the EOS M50. However, it still offers a good 1080p video alternative for beginners who want to start vlogging. The two primary improvements are the ability to capture vertical video for apps like Instagram and Eye AF for stills and video, which is effective for an entry-level device. The M50 Mark II is a desirable alternative for more inexperienced users. Its live-streaming features, in particular, make it stand out from the competition.
Canon Powershot V10 (Best Small Camera for Vlogging)
The Canon Powershot V10 is the first of a new breed of cameras made specifically for vlogging and is intended to compete with the phone in your pocket. With a fixed 18mm F2.8 lens, it employs the same 1-inch sensor as the Powershot G7 X III from 2019 but has been optimized for it. While rather antiquated, it still has an inherent edge over most smartphones. It produces clear, detailed results in light circumstances with the help of subject tracking that was tested to be consistently persistent.
Which Is the Best Camera for Vlogging for You?
Finally, the most suitable vlogging room is the one that best suits your needs. Maybe the device will always be on a stand and video stabilization will not be necessary, so the Nikon Z30 is what you need. Maybe you will travel through the mountains and need something easy, so you will go to the Canon Powershot V10. It's all about knowing what you want to do and not forgetting that vlogging is about story and creativity. Last but not least, if you need more light and compact cameras, go and take a look at my latest article: The Best Mirrorless Cameras for Beginners.
We can't wait to hear in the comments section below what model is your favorite and for what you are going to use it. Until the next article, keep your eyes open and your camera ready!