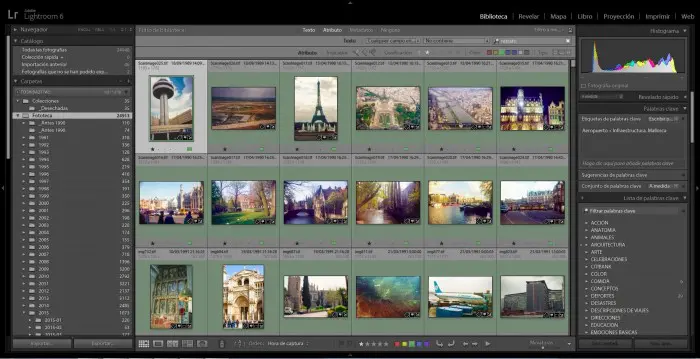 What is Lightroom and why the big fuss around it? Many photographers prefer to use Photoshop and may not be fully aware of the benefits that Adobe Lightroom has to offer. This is why we will explain what the software is used for and the many reasons why you must consider using it.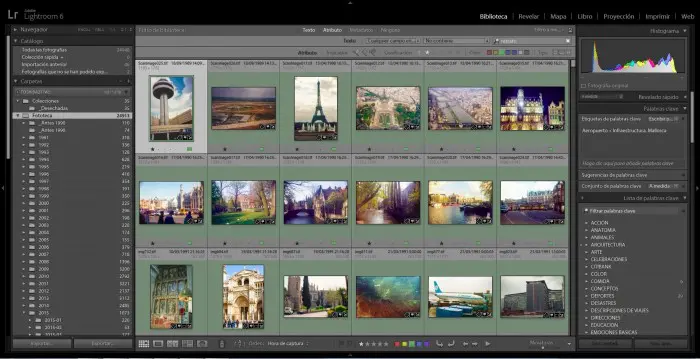 What is Lightroom?
Adobe Photoshop Lightroom, as it is officially named, is a photo editing and image manager developed by the same company that created the world-renowned Adobe Photoshop – Adobe Systems. This is an essential tool for organizing and sharing photographs and, dare we say, it is the best for these specific purposes.
What is Lightroom best at? The program organizes pictures in one place and users can then sync the collection on all devices – computer, the web, and mobile devices.
It also allows for simultaneously retouching a large number of images. A great thing about it is that the edits are non-destructible. However, it cannot perform more advanced functions that Photoshop masters so well. Lightroom will not alter (add, remove, or manipulate) objects in an individual picture in any way, it cannot render 3D objects on photographs, and it will not modify individual video frames.
Lightroom supports JPEG and RAW image formats. If you want to edit your pictures, you can do a light retouch. The software enables users to change the color balance, remove red-eye effect, improve the tone, and reduce noise. It will also sharpen, crop, straighten or convert the images to black and white. For some photographers, these functions might be just the thing.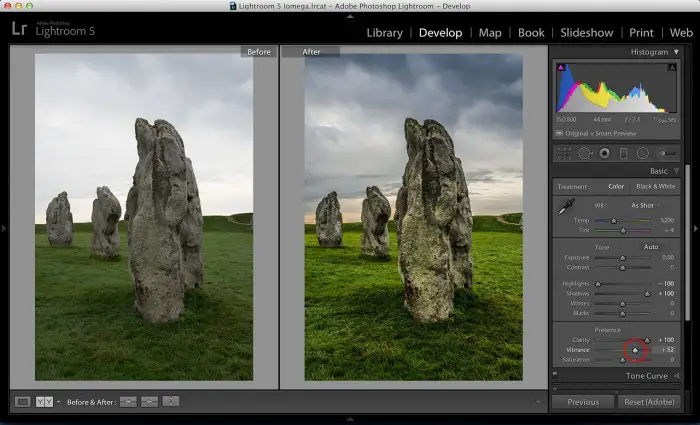 Why You Should Use Lightroom
Now that we've determined what is Lightroom and you got a feel of what's in store, let's look into more reasons why you think about getting this image organizer.
1. Accessing RAW Files
What is Lightroom's major benefit? You won't find a better program for viewing and organizing your photographs. Trying to find a single picture among hundreds of thousands or sorting a lot of files without using Lightroom will turn out to be an extremely difficult task. Having fast access to both RAW (the preferred file format for photographers) and JPEG pictures is the biggest advantage of the program.
Lightroom has a clever system of linking the images to a catalog file. Even if you have thousands of pictures stored on your PC, the software will still sort through them and open the file you are looking for in just a matter of seconds.
2. It's Dedicated to Photographers
Unlike Photoshop, that is used for a wide range of professionals – from architects to fashion designers – Lightroom was created especially for photography enthusiasts. This is a vital information when you don't have a lot of free space on your PC. Photoshop has many functions that you probably won't need (like 3D rendering tools) that occupy a lot of disk space. Adobe Lightroom vs Photoshop in terms of saving space? Try 100MB vs 1GB.
3. You Can Add Keywords
Lightroom has the advantage of allowing keywords use. This saves a lot of time when trying to find a particular image. Keywords can be added to groups of photos or individual images simply by using the Painter tool.
4. Edits Are Non-Destructive
With other editing software, you may encounter problems when trying to go back to the original aspect of your photograph. Luckily – Lightroom edits are non-destructive. This means that no edit will alter the original picture. Changes are stored in the catalog file as a list of modifications. You can go back to that edited image even after years of making the adjustments and still be able to undo or modify the alterations.
5. Quick Before/After View
Lightroom also shines in comparing original photographs to their edited versions. There are four different view options in the Develop module:
Before/After Left/Right
Before/After Left/Right Split
Before/After Top/Bottom
Before/After Top/Bottom Split
6. Geotagging with Google Maps
Geotagging with built-in Google Maps was introduced with version 4 and it opened a new way of organizing images based on their geographical location. If your camera is equipped with a GPS device, then it will automatically place the photograph on the map.
The Map module uses Google Maps and it requires internet connectivity. If GPS data is missing, users can place the pictures on the map manually. Lightroom's interface makes it an easy process, as you can search the specific places on Google Maps and then place the images onto the map with a simple drag and drop. Additionally, setting up Saved Locations will save time.
When manually tagging your photographs, Lightroom automatically writes information like Country, City, and Sublocation, into the metadata of the file. This is useful when photographers want to filter their catalog.
7. You Can Edit Video Files
Lightroom's primary purpose is to organize photographs, but it also provides video editing tools. If you want to do some light editing to your videos, the program can trim and correct the Exposure and the White Balance of your movies.
8. Easy Controls
Almost every feature of Lightroom can be controlled by sliders alone. It doesn't get much simpler than this, and it can also prove to be time-saving. From changing the Exposure or the Contrast to local adjustment tools such as Radial Filters or the Adjustment Brush, you can modify the aspect of your image with the user-friendly sliders.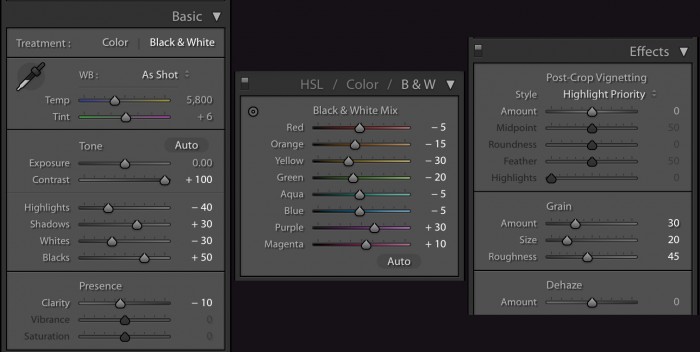 9. It Can Create Photo Books, Prints, and More
Starting with version 4, the program allows photographers to create photo books with the pictures imported into the catalog. Furthermore, fine art prints can also be manually designed. These features are a big plus for event photographers.
10. Easy Exporting
Photographers who are looking to move their pictures to another destination, such as their website, can automate the process by using Lightroom's Publish Services. The images can be simply dragged onto the preset and clicking the Publish button will automatically export them with all their data: name, dimensions, file format, metadata, and more.
When modifying a published photograph, the program will ask users if they'd like to republish the new version.