It's easy to find the most appropriate camera you should use, nowadays, with the variety of models available and the improvements that show up almost on a monthly basis. It's even easier to find a suitable camera for your needs if you're a photography beginner planning to slowly advance to the use of more complicated photography functions, or if you have limited needs and don't plan to advance to more complicated techniques whatsoever. There's no shame in remaining at a level of amateur photography and of limiting your camera use to simply taking a few great shots of your time spent with family. Not everyone needs to become an aspiring pro in photography and frankly, if we're honest with ourselves, many of the so-called aspiring pros around us are pretty much of a nuisance and quite self-absorbed with their own skills which no one else can see, so maybe you're better off without all of the pretense.
On the other hand, if you really are an aspiring pro looking for a good compact camera for a beginner, but with all the plans to advance that you can swear by, please don't take the words above as a discouragement on our part. With the right guidance and true interest in photography that we hope we can help nourish, in time you can move past the beginner level and become closer to a pro yourself, no snide remarks about it. The bottom line is that in both cases, you still need a proper compact camera you can rely on as being attuned to your beginner skills, whether you will be content to simply use it for domestic purposes or you want to learn all the tricks and resorts of the beginner level cameras. In any case, this post will help you choose the best point and shoot digital camera for your beginner-level needs.
What to Look for in a Compact Camera
A compact camera is also known as a point and shoot camera because of its ease of use and because most of the settings and features come with it automatically, requiring little knowledge or manual adjustments. Such a digital camera is considered the simplest of all the options you currently have available, correspondent to the basic or low level of digital cameras. SLRs, with their detachable lens, for example, are considered more advanced and better fit for professional photography, and so on. But the thing is that nowadays the differences between compact and SLR models are becoming more and more blurry with each new model released, so if you choose a really good point and shoot camera, it may even have the perks and the high performance associated with a good SLR, in the end.
The only thing that still remains from the old limitations of compact cameras is the fact that you can't change their lens so you're pretty much stuck with what you've got. But other than that, the old "can't" that used to define point and shoot cameras don't really apply anymore: compact cameras aren't really less impressive or with limited skills compared to DSLRs, they're not necessarily smaller than those, nor are they necessarily compact and pocket-sized. The rules of the game have changed and ever since the technological boom of 2013 when the market has begun to be flooded with more and more advanced models on a so-called average basis, a high performance compact camera can stand comparison with a standard DSLR with no problem. So, if professional photographers have stopped shying away from point and shoot cameras a while back, there's really nothing for you to be reluctant about either.
The Best Point and Shoot Digital Camera according to Community Reviews
Here are the top 3 compact cameras according to the photography community reviews:
Nikon Coolpix S9700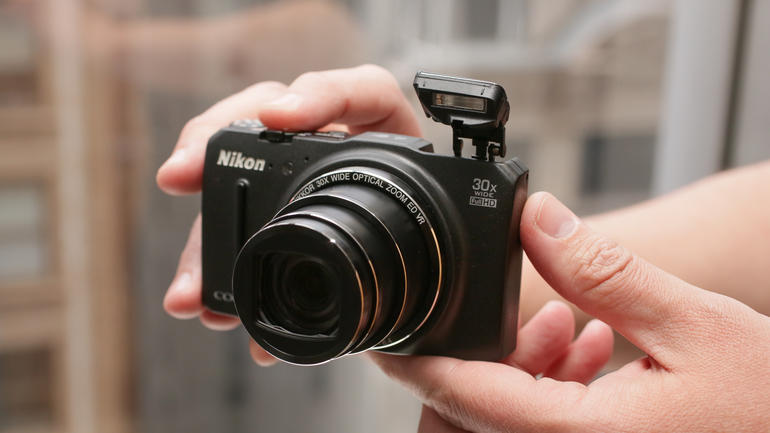 This is a pretty slim and truly compact option, so if you're looking for the best point and shoot camera that can really fit into your pocket but also delivers the quality you'd expect from a semi-professional machine, this is it. This option is also pretty cheap, coming at a price of only $276.99 according to the latest Spring 2015 offers. For good performance and a high image quality, this is as low as we'd advise you to set the price bar. If you're looking for a good point and shoot camera under 200 dollars, then perhaps you'd better look into adventure or waterproof cameras, good only for snapping a quick shot as you go, but not really suitable to be your main camera. The cameras we're proposing here, starting with this ultra-slim and compact Nikon Coolpix S9700, are capable of delivering almost the same image quality of a DSLR for half the size and a lower price.
Olympus Stylus 1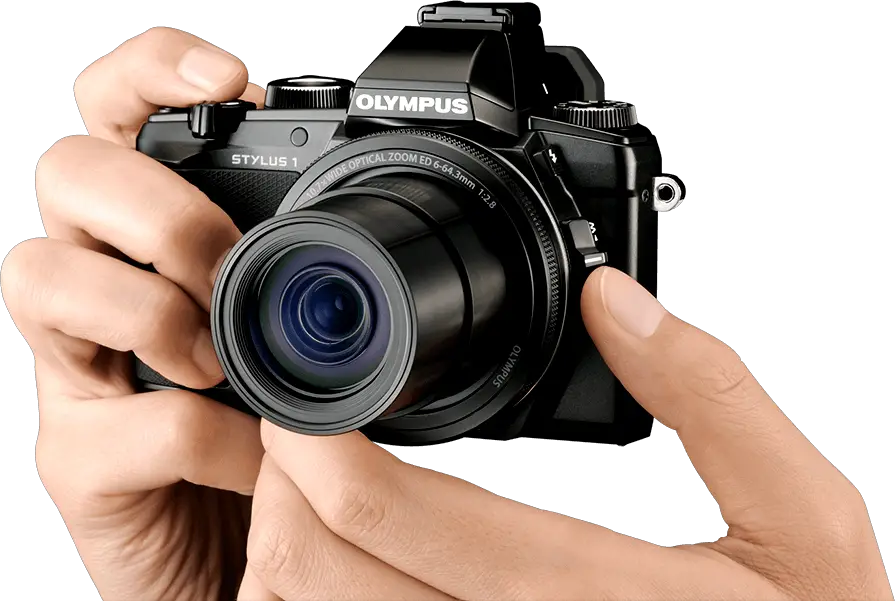 This camera is considered to correspond more to an enthusiast-level of expertise, designed for when the person wielding it isn't necessarily a complete beginner anymore, but not quite a pro either. Its price reflects that intermediate status as well: you can purchase the Olympus Stylus 1 for $499 to $699 dollars, depending on the extras. This camera's impressive design looks like a crossbreed between a compact and a SLR, and its heavier duty status is immediately seen in its zooming capacity: the large zoom range can do just as much as you can hope for as soon as you see its large-looking lens. The 10.7x f2.8 lens is capable of a higher than average zoom, and this quality, couple with the fine photo results, high shooting pace and gorgeous results make it a good option for anyone looking for the best point an shoot digital camera, whether they are beginners or intermediates (enthusiasts). Also, the nice touchscreen and good viewfinder tool make it even harder to ignore when shopping for a good camera. This is by far our office's preferred choice of the three options presented here.
Panasonic Lumix DMC-LX7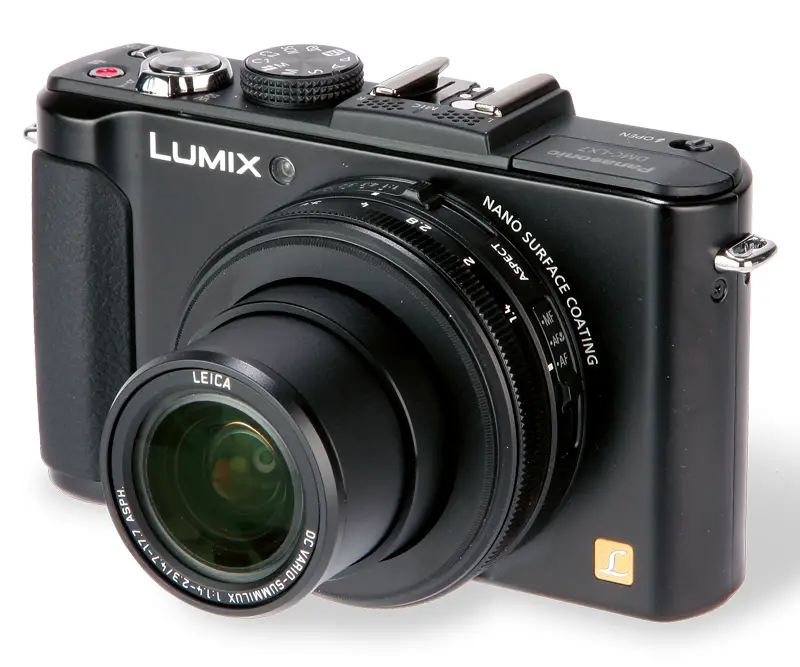 One of the biggest problems with compact digital cameras is the fact that they show poor performance in low light conditions. This is because their ISO levels aren't as high as the ISO levels of more advanced cameras, and the only way to make an image be good enough in low light is to boost the camera's ISO settings. This third entry in our list of proposals for the best point and shoot digital camera has been chosen precisely to prevent that problem: any of the Panasonic Lumix models are known for their good performance in questionable lighting, but the specific DMC-LX7 model has been particularly chosen for its versatility and relatively low price (compared to the more advanced Lumix models). You can find this model online on various shopping sites and hubs for more or less over $300, depending on the offer. Since it isn't the newest of them all, you can easily find second-hand models with just a mild usage, if you're interested in this option. All in all, it's a good choice for a beginner's compact camera even if you don't specifically plan on shooting under dubious light conditions.
These were our top three suggestions for the best point and shoot digital camera to buy in 2015. For any further inquiries, comments or diverging opinions, don't hesitate to contact us. After all, this is how you build an even greater community around the common interest of photography!