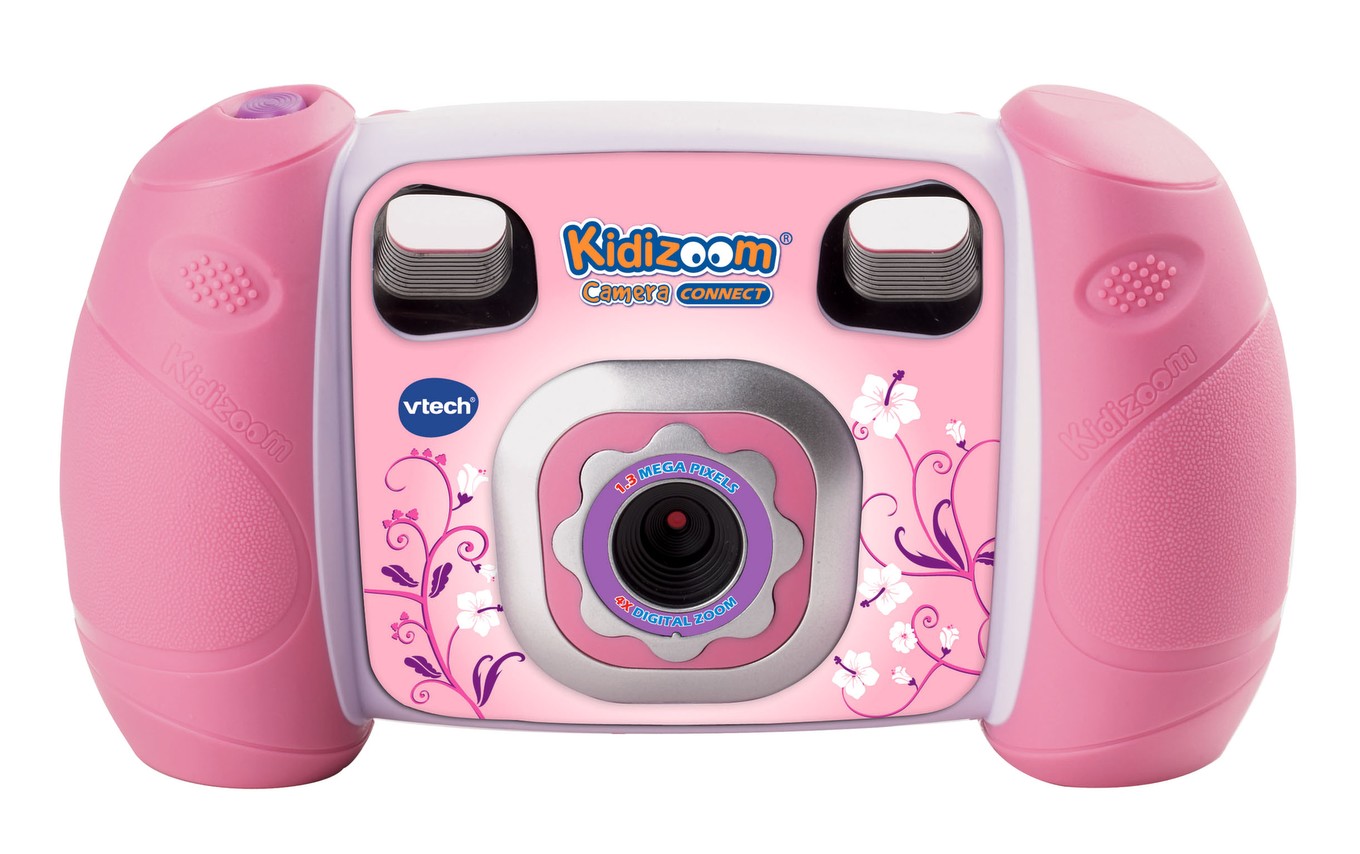 In this day and age, you are going to find many who argue the fact that technology is slowly ruining childhoods. With a lot of kids more entrenched every day into their videogame consoles or smartphones or tablets, these devices can quickly capture all of their attention, and keep them from enjoying old-time outdoor distractions.
But technological advancement does have its upsides, and such devices can easily be used for multilaterally developing a child. Photography, for example, has been elevated to the rank of art a long time ago; and even if your child won't become a photojournalist for the New York Times, instilling such a passion into him since early ages will surely help develop his artistic side.
Photography can nowadays be performed with a large range of devices, with the most common of smartphones boasting a decent camera. However, it would be a sensible move to separate photography from the social aspect that all nearly all of today's devices incorporate, especially at an early age. At the same time, giving your 6 year old an expensive Nikon SLR is probably a bad move, for your budget and possibly for his or her health.
Luckily, camera manufacturers have adapted their offerings towards the needs and safety of all ages, and you have a plethora of models to choose from when shopping for your kid's first camera, or your teen's first semi-professional instrument that he/she will remember for the rest of their career.
Digital cameras for little children (ages 5-8)
At this age, it is most likely that your kid will see photography as any other childhood activity rather than an art in itself. So you have to be prepared for all the quirks that might come with this, as the eventual negligence your child is most likely going to display. The best digital camera for kids this age is something durable, that can withstand multiple drops – it is going to happen, no matter how much you try to instill responsibility into your kid – and, not lastly, visually appealing, with vivid colors and "cool" designs (well, at least for your kid's tastes anyway).
VTech Kidizoom Camera Connect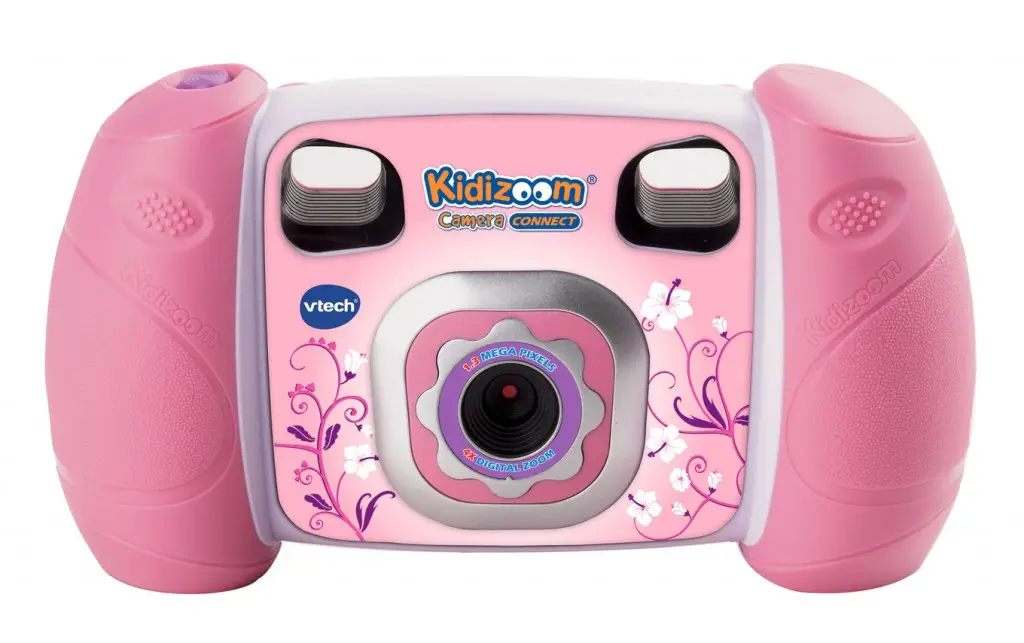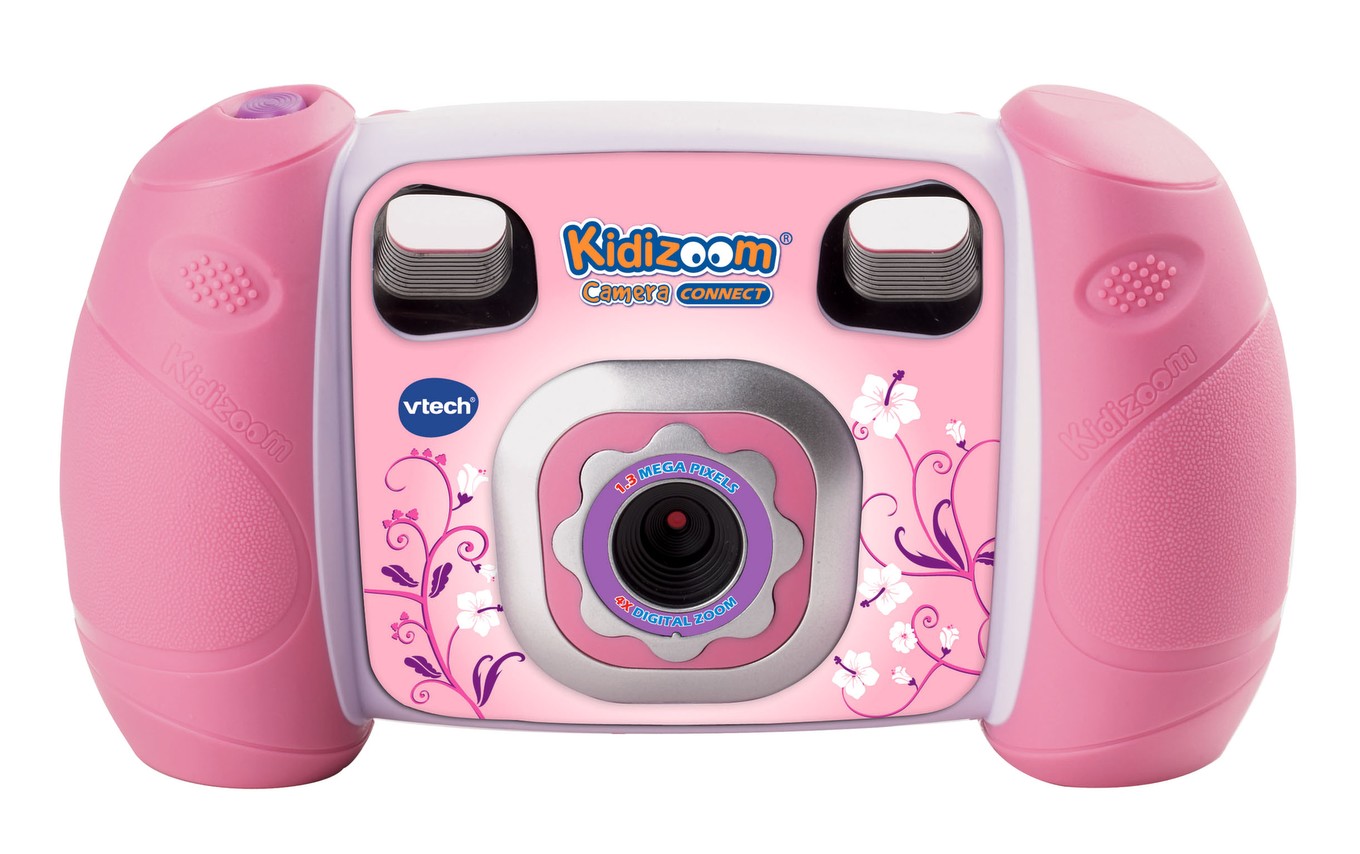 VTech's simple toy-looking model (pictured above) is the best-selling digital camera for kids on Amazon, probably because of its affordable $34 price tag. It's not outstanding in terms of performance, to say the least – the 1.3 megapixel camera with a 4x digital zoom is of course made obsolete even by 8 or 9-years old phones. But your kid won't probably be that interested in image quality as he will in the other features of the camera, such as the three digital games included on its display.
The Kidizoom comes with a 128 MB memory storage by default, sufficient to store about 1000 photos, and also has a micro SD slot in case more is needed. It also has capabilities to record voice and video. As it is designed with entertainment as its main purpose, it has all kinds of crazy and silly effects and image arts that can be added to photos and even voice changers for the audio recorder.
Nikon Coolpix S31
VTech's Kidizoom is still mostly a toy, though, so if you really want to educate your 7-year old into the ways of photography, you might want to get him started on a Nikon. The Coolpix S31 is years distance in its resemblance to a real camera in comparison to the Kidizoom, but at the same time it's durable – marketed to withstand being dropped from about 4 feet – and both easy and safe to use by little children.
The camera boasts a decent 10 megapixel camera with a lens that features 3x optical zoom, and is also water resistant, so you don't need to be especially mindful of your kid when he brings it to a pool party. It can also record video in 720p, and also includes some basic editing modes that can have your kid explore his/hers creative side.
The Coolpix S31 might be the best digital camera for kids this age in terms of performance and overall functionality, but it has one significant downsize when compared to the Kidizoom: the price tag for various models ranges from $90 to $250. So if you think teaching your child to always choose quality-first is worth it, you will have to pay about three times more than for its toy-ish counterpart. Of course, it being such a good overall entry-level camera, you can buy this even for older children.
An artistic middle school (ages 8-12)
At about these ages is where children usually start to become more responsible, so you might consider trusting with more complex cameras. It also depends on how much he/she has become involved in photography; but generally, 10-year olds will not be as enthusiastic to display themselves with the Kidizoom compared to kindergarteners.
Sony Cyber-shot DSC-TF1
This camera is very stylish and compact, so much that some children might think it looks boring, especially since boasting about how "cool" one's belongings are is a given in social interaction at that age. However, you could take this occasion to also teach him that looks aren't everything, as the Cyber-shot has a vast array of options available for future serious photographers. Also, the camera, pictured above, comes in quite a variety of colors, so maybe it doesn't look so boring after all.
The 16 megapixel camera boasting a 27-108 mm equivalent 4x optical zoom will guarantee a high quality in the pictures your kid is going to take, and it also has optical stabilization to go with it. The Sweep Panorama feature offers different picture modes and effect options that will challenge the child's imagination; they're still mostly kid-oriented though.
The Cyber-shot TF1 is very resistant to fall, dust and weather conditions, as it is likely the growing kid's activities will have more risk of such possible perils, and also waterproof; its price is a moderate $160.
Nikon Coolpix S01
Another offering from Nikon, the Coolpix S01 is not recommended for little kids as its size is so ridiculously small that it can even be considered a choking hazard. Being just over 3-inch wide and 2-inch high, and weighing less than 100g, the S01 is incredibly maneuverable and portable at the same time – probably the essential pocket camera in this regard.
The 10-megapixel CCD with 3x optical zoom and digitally stabilized is a great feature in itself for its size, and the 7.3 GB of internal memory seems like an added bonus. The S01's camera can also record video in 720p, and sports a 2.5-inch touchscreen display; its $100 price tag seems reasonable when taking all this into consideration, but bear in mind its more functional than truly impressive or competitive.
Bigshot Camera Kit
This camera comes into the weird category, where functionality binds with the educational. This kit is basically an easy to disassemble camera in itself, which will teach the child more about the way such a device functions. Be wary that this means there will be small parts that represent choking hazards, so think twice about purchasing it if you also have a toddler.
Otherwise, this DIY camera isn't very impressive in its specs, with a 3 MP sensor and internal storage enough to hold about 120 photos, but your child might oversee this when he realizes that the battery can be recharged with a hand cranked dynamo. All in all, if satisfying your child's curiosity of how things work is your goal more than anything else, than the $89 for the Bigshot kit might be a worthwhile investment.