The year of 2017 brought about the most highly anticipated DSLRs to date — the Nikon D850. This camera made a big splash for enthusiasts and professionals alike. Versatility is a key phrase typically associated with this unit; it can handle just about anything. Want to shoot architecture or landscapes? How about wildlife or even sports? Check out our Nikon D850 review to learn why this camera could be the perfect match for all of your photography needs.
Nikon D850 Specs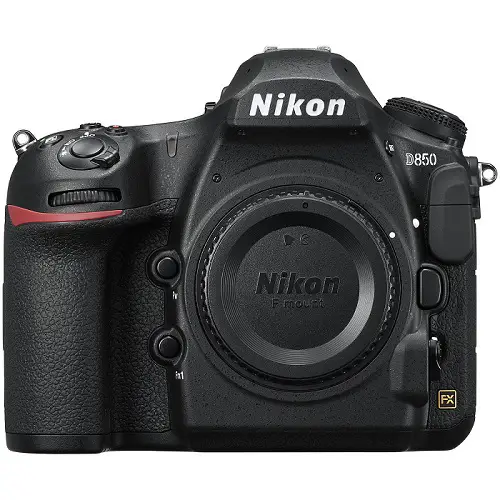 45.7MP FX-Format BSI CMOS Sensor.
EXPEED 5 Image Processor.
4K UHD Video Recording at 30 fps.
3.2-inch 2.36m-Dot Tilting LCD Touchscreen Monitor with 100% Coverage.
Pentaprism Viewfinder with 0.75x Magnification and 100% Coverage.
Full Resolution Continuous Shooting at 7 fps for 51 Frames with AE/AF.
Auto ISO Range of 64-25600 (Extended Mode of 32-102400).
Multi-CAM 20K 153-Point AF System.
Wi-Fi Capability Included.
XQD / SD / SDHC / SDXC Memory Card Compatibility.
Dimensions of 5.7 by 4.9 by 3.1 inches.
Weighs 2.0 pounds.
Nikon D850 Features and Performance
Build and Buttons
Kicking off our Nikon D850 review, let's take a look at the camera's exterior. Firstly, the D850 is built like a tank, constructed primarily out of magnesium alloy. This is perfect for anyone shooting exteriors in tough weather conditions. The weather-sealing on the D850 is top-notch, protecting from dirt, dust, and moisture. It can even handle the most extreme temperatures. Weighing in at 2 pounds, the D850 does come with a bit of heft. That being said, the handling is quite comfortable, thanks to the deep grip that makes long shooting sessions easily achievable. This grip nicely balances everything out even when using a heavy lens.
In terms of physical controls, various buttons, dials, and more cover the entire body of the D850. Although this can look a bit daunting to some, most Nikon users will adjust quickly and others will get the hang of it after a brief learning curve. Although there isn't enough time to explain the ins and outs of the camera's many buttons and such, all of the usual controls are easily within reach, allowing for maximum adjustment without even accessing the menu.
Display and Functions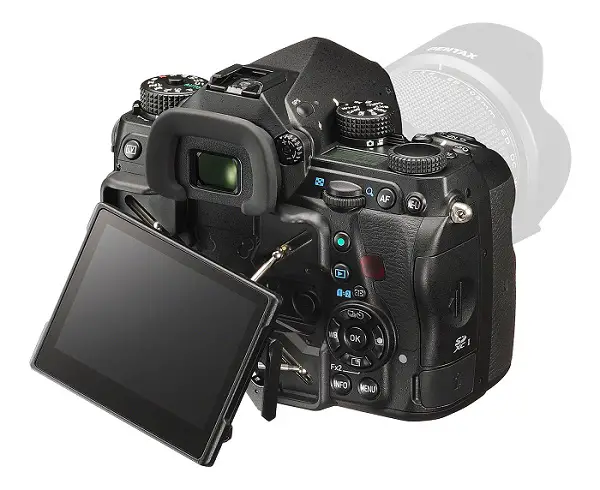 The D850 features a 3.2-inch 2.36m-Dot tilting LCD touchscreen monitor with 100-percent coverage. A hinge that tilts the monitor up and down allows for easy waist-level shooting. The monitor offers up stellar results when it comes to brightness, resolution, and touch support. Navigating through menus via touch is effortless. Composing shots from low or high angles is simple, thanks to the articulating monitor — this is a definite plus for those focusing on architecture, landscape, and macro shooting. Further, there is very little lag when it comes to navigating the menu, reviewing images, or zooming in to check focus. Placing your autofocus point in Live View with a single touch is another nice feature.
Also included on the D850 is a pentaprism viewfinder with 0.75x magnification and 100-percent coverage. This viewfinder is huge and impressive in all other aspects. Not only does it offer a crystal clear view with excellent brightness, it is also easy to activate the grid display if desired. The grid allows for the capture of perfect composition each and every time. Note that one minor issue with the viewfinder is the dimness of its autofocus points, which can be difficult to see in any type of shooting situation.
Sensor, Resolution, and Autofocus
Equipped with a 45.7MP FX-Format BSI CMOS sensor and an EXPEED 5 image processor, the Nikon D850 is truly an impressive unit. With this level of resolution, capturing large prints filled with stunning detail is no issue. In terms of speed, this unit can start up, focus, and shoot in less than 0.3-second. Focusing is speedy as well, easily capturing a highly detailed image with a 0.05-second delay when shooting in good lighting. Dim conditions still render an impressive focus delay of only 0.2-second. Live View shooting slows things down a bit — focus and shoot in good lighting in 0.3-second and in dim lighting in 0.5-second. Full resolution continuous shooting clocks in at 7 frames per second.
Noise performance on the D850 does not disappoint. The auto ISO ranges from 64 up to 25600 and can be extended from 32 up to 102400. Because of the incredible resolution this camera provides, it is possible to achieve usable prints along most of the ISO range. The sweet spot seems to be ISO 3200, but you can easily push it from ISO 6400 where some noise begins up to ISO 25600 where more apparent noise is still controlled quite well. Even at the far end of the extended range, quality is solid for what it is.
Other features of note include the Multi-CAM 20K 153-point autofocus system, along with the 180k-Pixel RGB sensor, which offers metering down to -3EV. This is by far one of the best autofocus systems around right now, providing a generous amount of customization. Out of the 153 focus points, there are 99 cross-type points for maximum precision. This system is exquisite, able to keep even action and sports photographers satisfied with its capabilities. Focusing speed is excellent even in extremely dim lighting. The ability to shoot with 3D tracking is a definite plus as well.
Video Capabilities and More
Wrapping up this Nikon D850 review, let's check out the camera's video capabilities and other special features. Easily capture 4K UHD video at 30 frames per second. Contrast-based autofocus is available while rolling and is quite fast, although it has the tendency to hunt before locking on. 4K footage is extremely sharp with a massive amount of crisp detail. Videographers will appreciate the ability to shoot with a "Flat" color profile, which allows more easily for color correction. Also provided are inputs for an external microphone and audio monitoring. The electronic Vibration Reduction system is a welcome addition as well, attempting to limit camera shake.
Other special features include the D850's ability to capture time lapses in both 4K and 8K. Silent Shutter Modeattempts to get rid of shutter noise — this is a nice touch especially for shooting wildlife. Lastly, the D850 utilizes Nikon's SnapBridge connectivity system for both image transfer and remote control. This system primarily uses Bluetooth and manages to get the job done, but it needs a considerable amount of work to become the top-notch system it can be.

Pricing
The Nikon D850 is available in eight configurations: the body only, priced at $3,297; the body with 24-120mm lens, priced at $4,394; with 8-15mm lens, priced at $4,544;  with 200-500mm lens, priced at $4,694; the camera with 28mm lens, priced at $5,294; with 105mm lens, priced at $5,494;  with 24-70mm lens, priced at $5,694; and finally, the Filmmaker's Kit, priced at $5,497.
Verdict
So, as you've learned through this Nikon D850 review, this well-rounded camera is a top-of-the-line treat for anyone serious about kicking their photography up a notch. With highly impressive resolution, super speedy processing, and exquisite video capabilities, the D850 is one of the absolute best — if not the best — DSLRs on the market today.
Thanks for sticking around for our Nikon D850 review! What do you think about this camera? Drop us a comment in the section below.