Many amateur photographers dream about becoming professionals one day, and it's a desire we can all relate to. Photography makes for both an interesting and fun hobby and for a type of art that speaks to virtually everyone: where barriers of language come into play, photography allows anyone with eyesight to understand at least part of the emotion or the idea that the photographer wanted to convey. Sure, the cultural background of each person can make people see slightly different things in a photo, but at the same time, this doesn't make as much of a difference as it makes in interpreting other types of art. The popular saying according to which "a picture is worth a thousand words" is actually truer than ever: the online environment, the advertising space around us, popular culture and the oceans of information we navigate daily are getting richer and richer in visual content, and photographs are really the most compelling factor that can convince us to linger on or move forward untouched. This is why become a professional photographer is a very understandable and relatable aspiration: photographers are really the new rock stars of the present age.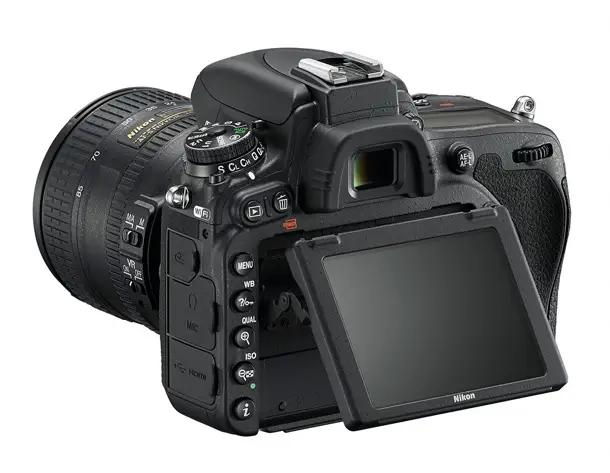 On the other hand, it's true that unless you really make it into an established career, being a professional photographer can be quite a struggle in the beginning. It's a choice that involves a lot of investment of resources, such as money for props and equipment, time and creativity to practice and produce impressive projects to eventually gain a clientele etc.; but without the guarantee of a payback. All you hear in these initial years is the advice that if you dedicate yourself enough to your passion and strive to become better and better at it, the money will eventually follow, but there's of course a bit of a gambling element to it, which is why most photographers stick to an amateur level. Our advice to this dilemma is the following: yes, if you do strive to give it your best shot, you will probably succeed at this and become a professional photographer, but you need to take multiple factors into account and to plan things thoroughly for that to happen.
For example, simply doing what you love and striving to become better at it isn't enough, in spite of what many motivational quotes will tell you. You need to approach this problem from all the sides involved, and think of yourself as a jack of all trades: if you're trying to start a photography business, you will need to also do the jobs you don't really like that much but which are nonetheless necessary. If you like finding nice things to photograph and to take the shots, you will also need to give post-production development more thought, as well as advertising your services, promotion through social media channels, finding and attracting a client niche and so on. We won't go into excessive details here since it's neither the time nor the place, but we will start with a simple advice you need first and foremost: since so much initial investment is required in order to make this work, the camera you use is of the utmost importance and you can't really afford to make the wrong choice here. This is why we've compiled for you advice and tips to help you choose the best digital camera for your purposes. Read on, think it over, and then proceed to make the acquisition which can improve your photography process considerably, even if you're perfectly content with simply doing photography as a hobby. Thank us later!
Main things to look for in a digital camera
For a camera to do its job flawlessly, to be easy to use and also obtain a result as close to what you has in mind as possible (reducing the need for further processing to a minimum), there are certain conditions the camera needs to fulfill. Also, the camera you eventually choose needs to be in line with the market's current standards, if you want your photos to be at the same levels of quality and the same advanced resolutions as the ones shot by most of the other photographers out there. Therefore, these are the things you should look for when you're shopping for a decent digital camera:
Type of camera (compact, DSLR and so on) – There are mainly three types of digital cameras on the market:
Compact Cameras: Also called pocket cameras, these are small, highly portable and easy to use. Sure, they don't pack quite as many of the pro advantages of bigger cameras, but they're the cheap option that can produce a high enough quality of photos to withstand comparison with some of the more complicated models. A perfect and affordable choice for beginners and also an ideal back-up option for photographers who also own a larger professional camera (since this one can be taken with you virtually everywhere). Also, this type of camera can make an ideal gift for a beginner you want to encourage or for kids, if you choose a low-budget model.
Digital SLRs (DSLR cameras): Now these are considered to be the real pro league of cameras, because they have bigger scope, interchangeable lenses and bigger sensors. They're not as easy to carry around as the compact ones and they sometimes require more preparation via settings adjustment, as opposed to an easier point and shoot approach, but the results they can produce are definitely superior once you learn to use them at their full potential.
Mirrorless compact systems cameras: These are sort of the middle or bridge version between the two types of cameras above. They have interchangeable lenses and bigger sensors than compact models, but they are lighter, smaller and better suited to beginners through their design and ease of use.
Speed of shooting: By speed of shooting, we mean two things, actually: first of all, the actual speed of the camera, which should obviously be as high as possible if you want to obtain non-blurry pictures shot at a fast pace. But also, the speed of shooting can derive not only from the camera's performance, but also from its ease of use and your level of knowledge; if you're still a beginner, then a DSLR with lots of complicated settings and few automatic modes isn't perhaps the best choice for you since it would require a lot of adjustments and experimentation before each photo is taken. In this case, you should maybe opt for a camera with a better range of predefined settings instead of manual ones.
Scope and picture quality: The higher the scope of the camera, the better the picture quality, theoretically. The story actually is a lot similar with what we said about the shooting speed, just above: if the camera has it, it doesn't mean you are also ready to use it. The bigger the lens and the zooming scope (which usually come with bigger, DLSR cameras), the better the picture quality and the higher the resolution it can produce, but the more settings you need to consider before shooting, as well.
Multiple functions (such as video recording) – Of course multiple functions is, in theory, a good and desirable feature in a camera you plan to buy, and of course most options currently on the market offer such multiple features. Our main cautionary advice refers to one thing only: don't necessarily make a priority out of this, and don't shop for a camera that can do it all; a jack-of-all-trades quality in a camera isn't really what you're looking for. The video quality in a digital camera will probably be greatly inferior to the HD video quality of a specialized video recorder, and if you do manage to find a digital camera with a better than average quality for its video recording functions, this will often come at a cost in regards to its photo making features. Who makes best use of video functions in a camera isn't a professional videographer, but just someone who stumbles over something worth filming by chance and therefore doesn't need a high video resolution. What you're looking for is a camera best suited to your photography needs, so don't lose that from sight and don't get dazzled by the extra functions a camera may brag with.
Best digital camera choices by photography niche
While some cameras may be the best choice for travel photos, other may be just the thing to use for portraits and so on. Judge each and every one in the context of what it does best, or, in this case, regarding the shots it's best suited for. Here are our top picks for the main photography niches, including some of the cheaper models:
– Travel photography: Since you'll be doing some traveling and the best shots are the ones taken of views hardly accessible to the general public, you should consider taking a compact camera as you companion, for its convenience of being easy to carry around. On the other hand, the bigger the zoom on your camera, the better the pictures you can take from a distance, and in travel photography the distance can become a crucial factor, especially when you're in a new or exotic place with few options to move around. Therefore, the best solution is a travel/superzoom camera from the compact category, with the size of a pocket camera but the zoom and scope of a bridge camera (almost). Look for one with a good viewfinder feature, as well. Our pick is a Canon Powershot SX60 HS with an optical zoom of 65x, which you can find at a little over 500 dollars with most deals available. It's one of the best choices for the under 1000 dollars price range, and if you find it at a limited discount deal you may even purchase it for 400 dollars.
– Food Photography (and Product Photography as well): In this niche, you need to use two things to your advantage. The first one is natural light: the more you use that, the better your final food pics will look like provided that you use your macro settings well. The other perk you can use is your camera's pre-made settings: ask for a professional's help in saving a set of settings for a cold color feel and another set for a warm color feel, then use one of the two for every dish of food assembly you want to photograph. Your pictures will look yummier than ever. Our top pick for this category is the Canon 5D Mark III, along with its Extension Tube which can successfully replace some of the fanciest lens on the market. The extension tube can be bought separately for only around 90 dollars, which makes it pretty inexpensive compared to the general price of advanced lens.
– Portrait Photography: In this niche, the portability of the camera matters less, which is why you should incline towards a DSLR camera (along with a tripod for a better support, if you're really serious about it). In this niche, the tightest competition is between two brands: Nikon and Canon, and most reviews newer than 2012 and 2013 will point you in the direction of Nikon. A good choice, albeit non entry-level and therefore pretty pricey is the Nikon D750, which comes with a medium-sized tilting or articulating screen (which you can flip around while you shoot, giving you a better view and control over the results). You can find this model for a little bellow $2000 on sale or action price.
– Nature and Outdoor Photography: Some photographers opt for large cameras with huge sensors and scopes for shooting outdoor views, while others prefer the portability of a compact camera for its convenience. Our top pick for this niche is the Sony Alpha 7R, a rather small camera with a high amount of detail and depth of field, enough to compete with a large DSLR. On the issue of lens, you won't need to waste time wondering what's compatible with it: it has 5 full-frame lenses directly compatible (ranging from 24mm to 200mm) and you can also easily find mount adaptors for other full frame lenses which you may have lying around from other brands such as Nikon and Canon. Our top pick for the Sony and for the niche of landscape photography would be the 35mm lens. If you're willing to invest in something more expensive, you can look into what a luxury brand such as Leica offers, but those cameras are usually in the over 2000 dollars price range.
– Underwater photography: This is obviously an adventurous but spectacular niche of photography, so you can expect to find high-end cameras with impressive features but high prices specialized on underwater photos, but it isn't necessarily a rule. There is also a good waterproof camera from a mainstream brand from time to time, perfectly suited for underwater or sports photography, and within a decent value range. One of the best picks for sports action photography (and underwater photography at a depth of up to 10 meters) is the ION Air Pro 2 Wifi Camera. It's the best rated camera for this purpose at a price of just under 300 dollars and Cnet or any photographer into snowboarding and extreme sports would give it an enthusiastic review. Its format allows for easy strapping it to your sports helmet and live action transmission to mobile and internet-connected devices. If you're just looking for a few fun shots while vacationing by the sea, you can buy an even cheaper underwater camera, such as GoPro HD Hero3 (a little over 200 dollars), GoPro Hero (around 150 dollars), or Black Action Sport Camera (under 100 dollars). Look for deals and super-buys online from major stores especially now, before the warm season fully sets in. Also, keep in mind that a sports camera is highly suitable for action street photography as well.
– Indoor photography: The issue with indoor photography is that poor exposure and the lack of natural light may ruin the final coloring and pixilation of your photos. To counteract that, you need a good DSLR camera with a low ISO (100) and small aperture, a slow shutter speed and manual settings (especially if focusing your shots on still life). The ideal equipment here isn't necessarily a new camera per se, but a good lens suitable to indoor photography, such as the Canon EF 70-200mm f/2.8L IS II USM lens. Its major advantage is that it allows the best settings for indoor photography (even non-still photos) in an ultra-convenient format, compatible with your general purpose DSLR. Another good choice would be the Sigma 120-300mm f/2.8L DG OS HSM "Sports" lens, perfect for stabilizing images and taking great shots of moving objects in conditions of indoor lighting which are far from ideal.
These were our top recommendations for a best digital camera by niche for this year; if you're a beginner and not sure what to go with, we recommend starting with a bridge camera option and learning more about what you need as you go. Then, later, after you become more versed in photography, you can decide to invest in a small all-purpose pocket camera, along with a specialized DSLR tailored for your specific niche. Until then, we wish you the best of luck with your photography!