Find out the specifications, features, and benefits of this Canon R6 Mark II. This in-depth review of this camera help you learn everything.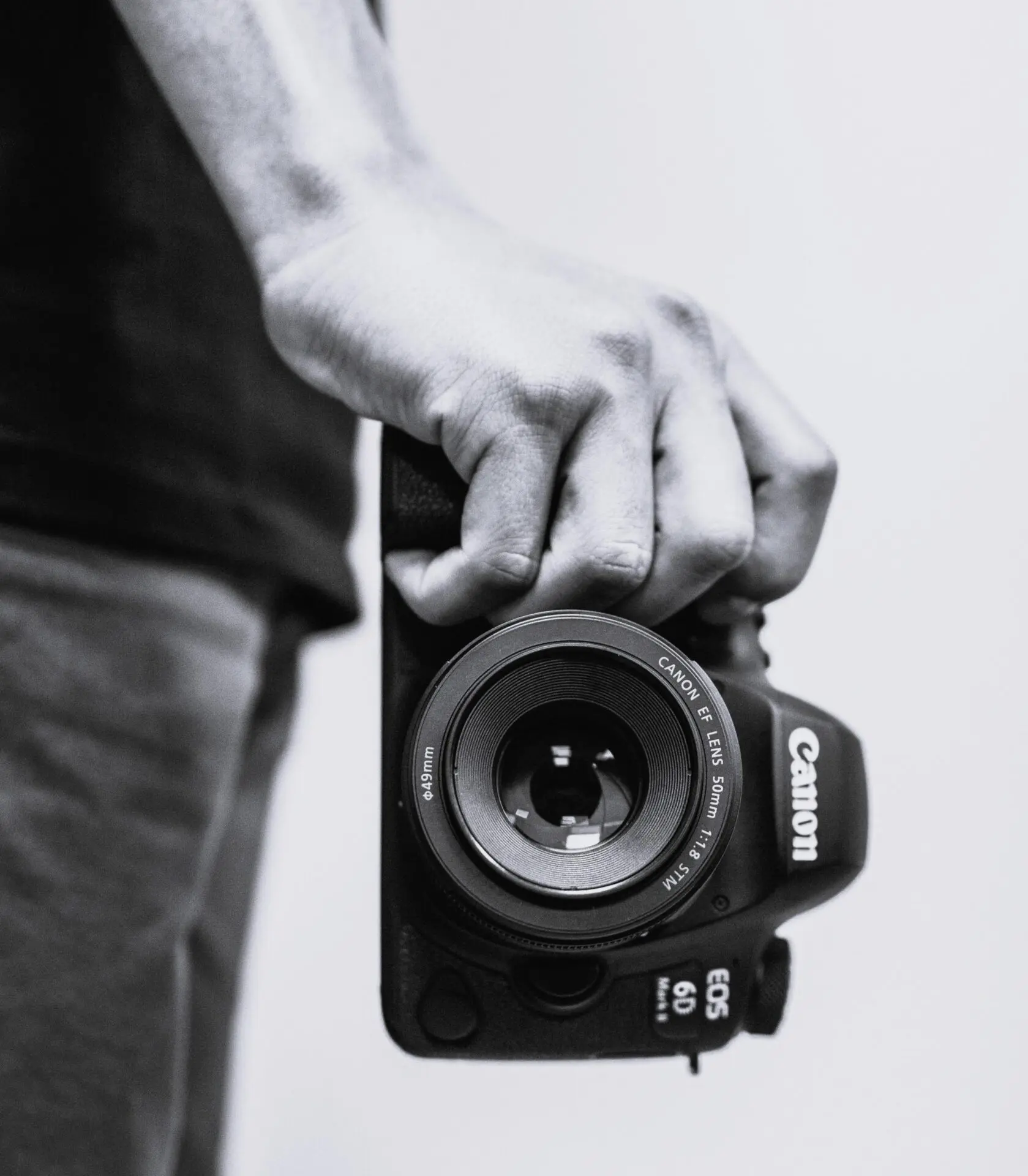 In November 2022 a new camera blew away the photography market, bringing brand new features and overthrowing competitors with its super price. The Canon R6 Mark II came to amaze enthusiasts with its specifications, breaking the 30-minute video limit.
Canon is bringing the R6 back with the mark2 model. The camera is full of improvements, and its place is right between Canon R8 and Canon R5. A larger sensor makes it outperform the competition in its price range, but it still has an old enemy, the Sony A7 line, more specifically the Sony A7 IV. However, for a more in-depth comparison between the two models, you can go through the entire article. Here, I tried to outline the benefits of purchasing this Canon EOS R6 Mark II, considering all of its main features. So, let's take a look together at this brand-new beauty in the photography market.
In-Depth Review of Canon EOS R6 Mark II
The Canon R6 Mark II only shares the name with the old model. Canon's new camera is one of the best mid-range professional cameras. The screen, shooting modes, autofocus and straw, and other features have been improved compared to the previous model. These make the Canon R6 a great alternative to the R5 for enthusiasts who enter the world of professional photography.
Body, Weight, and Handling of the Canon R6 Mark II
Canon didn't deviate too much from the R6's initial ergonomics while designing the Mark II. However, they also made specific changes. The location of the power switch on R cameras is still up for debate. The Canon R6 Mark II adds a new three-stage toggle and moves it from the left of the top plate to the right. "Off", "Lock", and "On" are the available options ("Lock" keeps controls locked down when you don't want to adjust the exposure settings accidentally).
In addition, there are plenty of controls on the back panel. So, on the top left corner are buttons for "Rate" and "Menu", while "Play" and "Delete" are located on the bottom right. Along with a flat rear control dial, the Canon R6 Mark II also features a dedicated focus thumbstick, AF-ON, exposure lock, and focus area selection buttons.
Menu and Display Interaction
The menu is very similar to what Canon did in the past. Also, if you are using the system for the first time, you'll be relieved to find out that the menu has a manageable length and is carefully arranged. Additionally, a custom "My Menu" tab is supported, allowing you to keep frequently modified settings on a single page. The 3-inch LCD back monitor has 1.62 million dots of excellent clarity and is bright enough to be used outside, in the sun. The display is attached to a vari-angle hinge, which allows it to face forward by flipping out to the side.
Moreover, the EVF (electronic viewfinder) is well-built with natural colors and response. You can use it at 60 fps and up to 120; the last choice will drain some battery but with no effect on the photos.
Battery and Connectivity of Canon R6 Mark II
The R6 Mark II makes use of the most recent iteration of Canon's venerable battery pack, the LP-E6NH. This Canon offers a little less than what the Sony a7 IV receives from its Z power pack with 580 LCD and 520 EVF. However, it provides in-camera charging via USB-C and has a rating of roughly 580 LCD or 320 EVF shots per charge. Battery ratings are frequently conservative, and burst modes will let you take more photos.
Autofocus with Object Identification
Canon is introducing a new kind of intelligent autofocus that uses AI and does an exceptional job. When it comes to this feature, its main competitor, Sony A7 IV has been left behind.
Object identification is now also valid for animals and cars. When it comes to wildlife, the R6 is a true ally that can handle almost any situation, making the AF setting for animals a good setting to turn on as soon as you open the device.
A True 4k/60 fps Video
Videographers of all skill levels will find this 2022 Canon model to be a really helpful companion. When used with an Atomos Ninja V recorder, the Canon EOS R6 Mark II supports 4K60. Also, the Raw recording has 10-bit color internally and outputs 12-bit 4:2:2 6K through HDMI. The camera increases its speed for slow motion up to 120fps but reduces its resolution to 1080p.
Also, the 4k quality is at a respectful level. The footage benefits from a stable sensor and displays good, clear detail. It unquestionably benefits from oversampling. To extract 4K footage from the sensor, the R6 shrinks down a 6K signal in-camera. In this way, it produces better images than cameras that skip lines or bin pixels together.
Canon R6 Mark II FAQs
Is Canon R6 Mark II for You?
All in all, the R6 Mark II is undoubtedly a versatile camera suitable for any photographer who wants to take their work and art to the next level. Full of improvements, the new R6 will face any challenge, especially the outdoor ones, where this Canon greatly performs. Believe me, you'll understand what I'm talking about after taking some shots outside in nature.
Finally, please let me know if this Canon camera seems to be made for you or not. What impresses you with this model and what improvements do you find necessary? Tell me everything in the comment section below. Also, if you are interested in more 2023 cameras for beginner photography, take a look at my article.