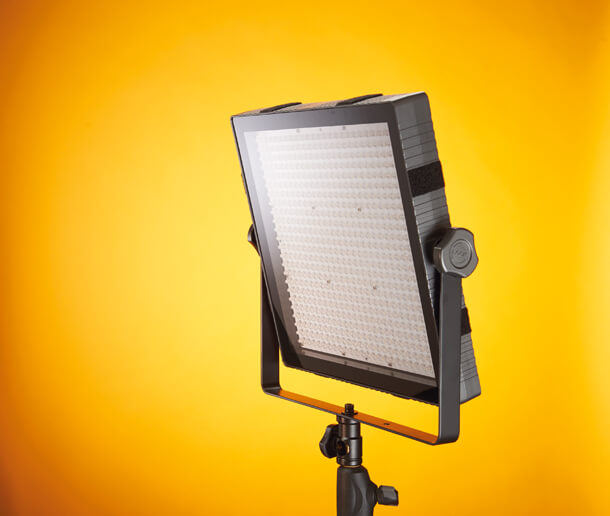 Whether you are an amateur photographer or a more seasoned and trained one, there are some things you cannot go without in the photography equipment department: photography lighting equipment. Flash heads, constant lights, complete studio sets, you name it; they are all a must have.
Best Photography Lighting Equipment this Year
This year was pretty exciting in terms of photography equipment, as we managed to get our hands on some truly great pieces. After we tried and tested a few, the time has come to take a look at some of the best photography lighting equipment in 2015.
FLASH HEADS
There are many flash heads that managed to impress us this year, but there is one that we found to be amazing regarding tech specs, usability, user-friendliness and so on.
The Elinchrom D-Lite RX 4
This piece of Swiss engineering art is one of the best flash heads in the D-Lite series, even if it is the lightest and the smallest in the group. The 400Ws model features high-end technology and despite its size and weight, it is surprisingly sturdy and robust. Among its best features, a very important one is the built-in Elinchrom's 'Skyport' wireless receiver. The head can be triggered from flashguns, as the advanced optical slave modes enable it to do so.
The PROS
surprisingly light and small in a good way
sturdy, robust and reliable
built-in Skyport wireless receiver
super-intuitive and easy-to-use controls
plenty of customization options offered by the controls
advanced optical slave modes
helps avoid interference from pre-flash pulses
non-standard 7mm shaft for brollies
additional clamp for 8mm shafts
modifiers, brollies and softboxes are as well-built and high-end as the head itself
pushbuttons and icons are easy to see, read and use even in dark studios
power is adjusted in 1/10th f/stop increments by default
the price is more than compelling: $355
The CONS
you have to buy separately the transmitter module for wireless triggering
the 150W modelling lamp is less bright than in other models
power can't be turned down as much as in other models
THE VERDICT
With its great tech specs, features, usability, and flexibility, the Elinchrom D-Lite RX 4 flash head is one of the best and highest rated pieces of photography lighting equipment of the year. While it is more dedicated to the advanced photography professionals, it is a piece of photography equipment perfect to use by beginners as well. Our ratings are 5 out of 5 stars in tech features, building, usability and price.
CONSTANT LIGHTS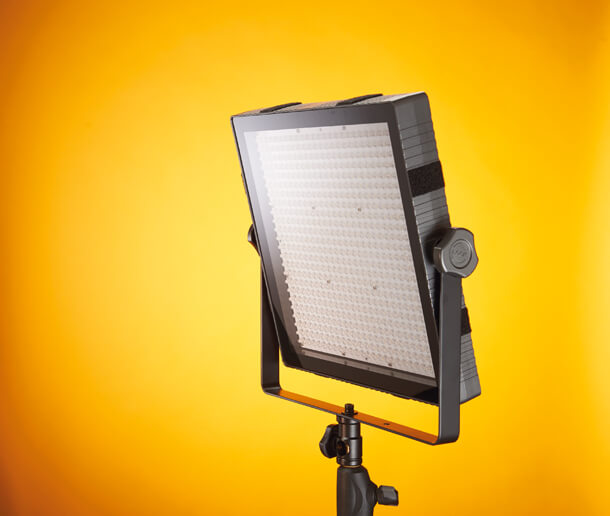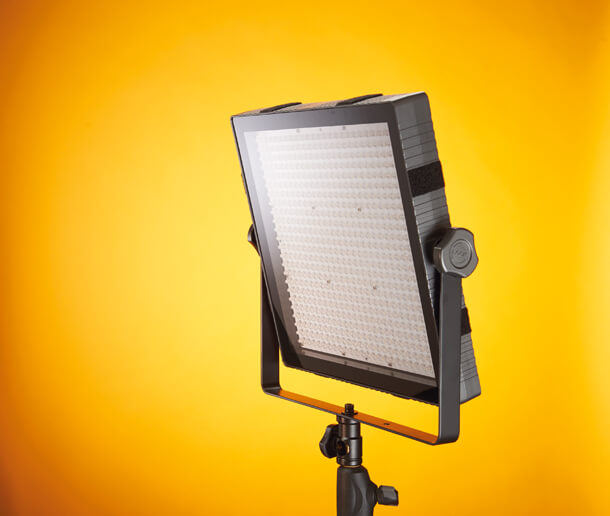 We tested several constant lights this year, and we were, of course, won ver by the Bowens Pixel Zoom Light. However, we found another constant light that managed to impress us even more. In comparison to the usual and traditional halogen constant lights, the one we liked the most uses LED lights and feature a daylight color temperature rather than tungsten.
The Calumet Pro Series Daylight 576 LED Studio Panel Light
This great piece of photography lighting equipment works best when the photographer wants to balance the natural daylight coming from the windows in the studio while saving on energy and benefitting from a much cooler constant head light.
The PROS
great light-to-heat efficiency provided by the LEDs;
energy saving due to the use of LED technology: 45W total power drain
a much cooler head in comparison to halogen lights
the head is light-weight enough to use the head as an outdoor fill-in light source
a diffusion dome comes together with the head
coloured filters covering the face are available for separate purchase
the 30.5×30.5cm square lamp provides a higher maximum illumination rating than other LED-based models
the shutter speed can reach 1/10th of a second when maintaining an ISO 100 setting and reaching an aperture of f/5.6.
easy adjustment of illumination levels with the help of a knob, ranging from maximum illumination to completely off.
The CONS
similar in features with other LED based photography equipment pieces that are cheaper
relatively high price: $900
THE VERDICT
While there are other LED-based constant lights that come cheaper and feature almost the same specs, the Calumet Pro Series Daylight 576 LED Studio Panel Light is our choice in photography studio equipment this year because its high level of usability, its user-friendliness, and its versatility to be used both indoors and outdoors. To make it even more mobile, you can also use battery packs.
COMPLETE PHOTOGRAPHY STUDIO KITS
Let's take things up a notch and take a look at one of the best complete photography photo-video studio kits available on the market. We assessed a few, taking into account their power, versatility, usability and price, and… we have a winner.
StudioPRO 3000W Complete Photography Photo Video Studio Lights
This 3-pieces set of semi-professional photography equipment comes with a 10FT x 20FT black, green Chroma Key, huge white muslin backdrops and a support system. It is one of the most acclaimed studio kits used by beginners and semi-pros and many vloggers, Twitch streamers and studio photographers will recommend it for its power and its incredible price.
The PROS
five sockets per light bank with fifteen 45-watt bulbs included
combined power of over 3,000 watts
sockets can be maxed out at 85 watts per bulb – leading to a combined power of over 6,000 watts
excellent for large rooms
the included backdrops are some of the best accessories in the kit
the kit comes with a 10-foot power cord thus eliminating the need of an extension cord, allowing more flexibility
the kit is lightweight and stores easily
the kit is easily transportable, allowing mobility
the fluorescent five-socket light heads come with three light switches, allowing an increased level of control upon the light output and images
the kit comes with a green screen, allowing the photographer endless options
the price is extremely affordable for the power and versatility it offers: $480
The CONS
the kit doesn't come with an arm extension for direct overhead light
THE VERDICT
Often called a "beast" by users, because of the power it provides, the StudioPRO 3000W Complete Photography Photo Video Studio is one of the best photography equipment sets of the year. While professional kits can go up to $10,000, this one's compelling price is great for beginners and semi-pros. Our rating goes 5 out of 5 stars for its tech specs, user-friendliness and affordability.
Make sure you stay updated on our news and reviews on the best new photography lighting equipment or used photography equipment!