Until now, 2015 has proven to be an amazing year in the photo-video industry. Reputed brands such as Nikon, Canon, Samsung, Sony or Olympus have yet again stepped up the game and blessed us with some super cool digital cameras that you have to check out. That is exactly why we have decided to put together our pick of the crop and present just 10 awesome digital camera reviews 2015 of the total we like best. Our selection includes digital cameras for every type of budget and for even the highest requirements, so we guarantee that you will find the gem that best suits your needs.
Whether you're looking for a DSLR or a mirrorless camera you can conquer the world with, a great bridge camera or a useful compact one, we have got you fully covered. Extreme sports addict? We will also be discussing about incredible new technology that allows you to have HD quality in a product that is literally around the size of a finger. Please keep in mind that our list is in no particular order so we don't influence your decisions. Now are you ready to create unforgettable memories in 2015 with HD quality? See all of our reviews below and find out which digital camera is best for you this year.
1. Nikon D810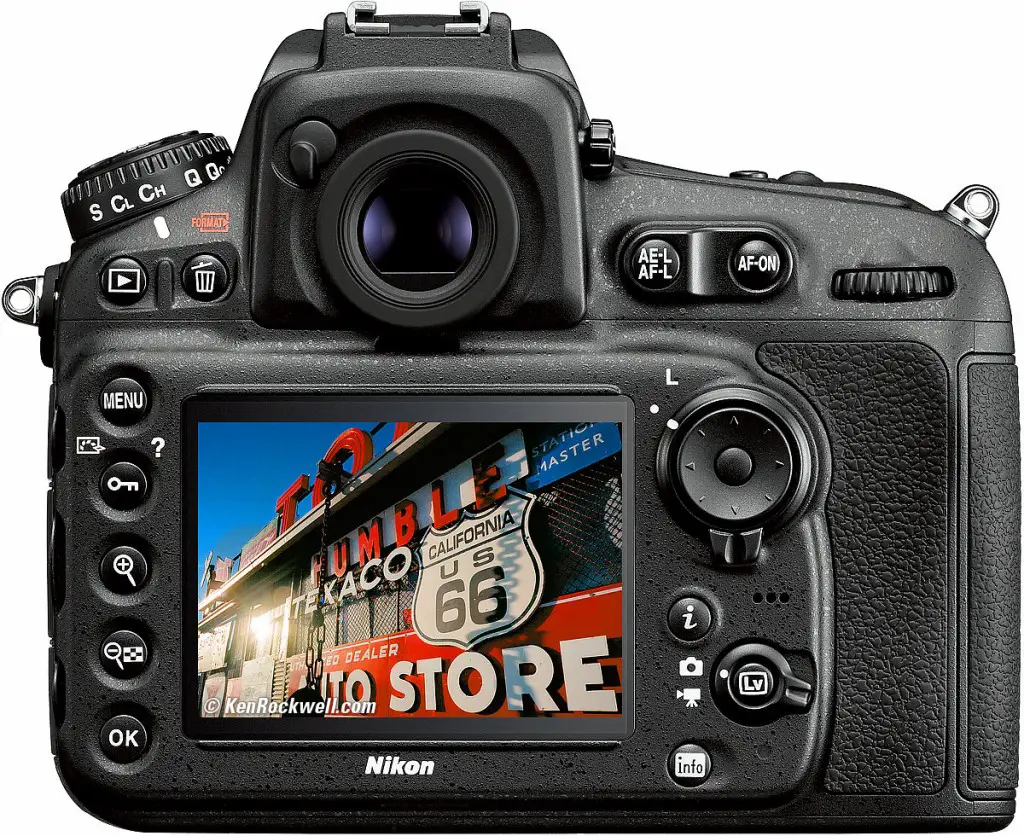 Appreciated by users as "Nikon's best DSLR ever", the $3000 Nikon D810 is defined by the company through a powerful motto that will surely leave you impressed: "Revel in the details. Elevate every production". You can see from the start that this digital camera review is meant for professionals in the area or for those who aspire for such a career. The tech specs go a little bit like this: 36.3 MP full-frame CMOS sensor, ISO 64-12,800 that can expand to ISO 32-51,200 and new "RAW Size S" 9 MP raw mode, to put it shortly. Many Nikon-lovers have noted that it is noticeably more performant than the D800 & D800e, as it's lighter, quieter and faster.
2. Samsung NX30
Samsung is definitely showing its competitive edge on the mirrorless camera market with the new Samsung NX30. Even though it has the same Hybrid AF system and 20 MP CMOS sensor as the NX300, the NX30 has an incredible display screen that can be pulled out and tilted, offering even more amazing quality than its predecessors. This beauty also presents really cool extra wireless internet goodies and also significantly greater video features. You can get this super smart beauty at just $685 on Amazon, where it has also received 5 star reviews.
3. Sony HDR-AS100V
The Sony HDR-AS100V is the brand new action camera you have to check out if you're looking to make awesome POV videos. Sports fans love it for its lightweight design (3.2 ounces), tech-lovers enjoy its smart mobile app, and everybody loves the new GPS feature, which can record distance, timing and speed. Unfortunately, reviews have reported that the quality for shots is quite low when there's a lack of sun outside and that it can be used underwater only in shallow areas. Still, this action cam can be bought for just $199 on Amazon, so it might be worth checking out.
4. Canon PowerShot G1 X Mark II
In 2012, the community was taken by storm when Canon released the PowerShot G1 X, as it had a rare optical viewfinder (among other advantages), but was still lacking quite a few features. Now that we have a Mark II version of this camera, we can benefit from everything else we needed from the G1 X and more. A faster and wider lens, a high-tech AF system, quality continuous shooting and a brand new LCD design are just some of the few perks of the Canon PowerShot G1 X Mark II. U.S. Citizens can get it for $799 on Amazon.
5. Olympus TG-3 Tough
Waterproof, crushproof and all-around strength is what you can expect from the new Olympus TG-3 Touch digital camera. This prime choice for rugged compact cameras is perfect if you want to capture exclusive images in rough conditions. It's easy to use and withstands sand, water and various other accidents you might encounter. It has a super bright f/2 lens and contains a really cool LED light accessory that allows macro illumination. Priced at $350, the Olympus TG-3 Tough is what you need if you're looking to go down and dirty and capture breath-taking proof of your adventures.
6. Nikon D5300
If you're looking for a fantastic entry-level DSLR, Nikon D5300 might be the optimum digital camera for you. Reviews show that it has superb JPEG details at high ISO and a pleasantly quick start-up. The tech stats go a little like this: 24 MP sensor, 39-point autofocus system and 4.7 FPS continuous shooting. A few other perks are that it has both GPS and Wi-Fi incorporated for when you're on-the-run. An advantage it presents in comparison to the older D5200 is that it provides sharper captures by omitting an optical low-pass filter. The body can be bought at around $800, so you might want to check it out if you want to upgrade from a compact camera.
7. Samsung NX1
The Samsung NX1 is a smart, mirrorless digital camera that also enjoys great reviews from users. Packed with a 28.2 MP BSI APS-C CMOS sensor, this digital camera gives you HD pictures and also 4K video quality, making it a great option for both photographers and videographers. It also features an Advanced Hybrid Autofocus system that can obtain precise and fast focus through 209 contrast-detection and 205 phase. This is yet another professional action cam that you can count on for quality images and clear videos, at $1,300 for the body on Amazon.
8. Sony Cyber-shot DSC-W800
If you are interested in a compact camera that can fit basically anywhere and that will fit into any budget, the W800 Sony Cyber-shot is what you're looking for. Even though reviews vary, this digital camera is appreciated for pleasant results in proper lighting conditions, its accessible price and the manual control it offers. On the other hand, it doesn't perform well in poor lighting, has limited angles for LCD viewing and quite a limited range for zooming. This point and shoot digital camera is just $80 on the official Sony website, so it's probably worth giving a shot.
9. Canon PowerShot SX60 HS
Even though the new Canon PowerShot SX60 HS might exceed your budget, it has succeeded in topping superzoom cameras worldwide. It features a 16 MP sensor and a 65x zoom lens that provide almost unbelievable zoom power and very, very HQ pictures. If you're looking for a super hero digital camera that allows more zoom than you ever have dreamed of and you can afford it, you can get the SX60 at around $550.
10. HEDCAM Ten80 Bullet Cam
Advertised as the Ultimate HD Action Camera, the HEDCAM Ten 80 Bullet Cam is so tiny that you can literally mount it anywhere. It is definitely the smallest and most efficient digital camera on our list, as it weighs just 39 g and measures 22mm x 80mm. The mind-blowing part is that is offers FULL High Definition video quality, filming at 1080p. Officially, it is the lightest HD Camcorder in the world. It's extremely user-friendly, too, as it is all controlled by a single start/stop button. You can buy it for only £167.99 on Amazon. So pack up and get ready to capture the adventure of a lifetime!
We hope you enjoyed our top selection of digital camera reviews 2015 had to offer and that we helped you get closer to picking one out.
Image credits: Ken Rockwell.