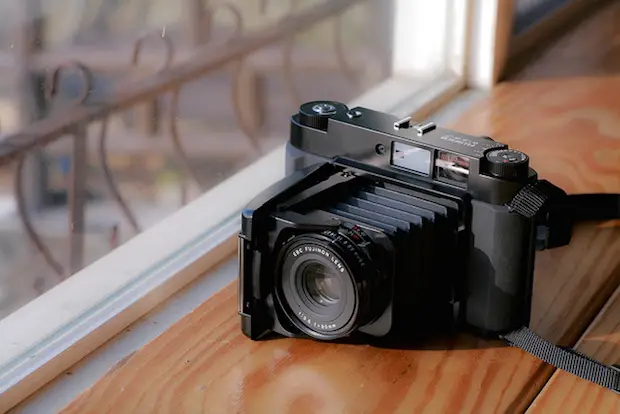 Medium format is a wonder of the new age photography – promising to deliver an increase in resolution and potential print size, while making a wide variety of formats available to users. Not only that, but as far as realism and real-world imagery goes, medium format seems to come the closest in eliciting extremely natural results and mimicking the way we see things through our eyes.
Thus, with the new technology put at our disposal by numerous developers and brands out there, photography has taken a leap towards the medium format practice, becoming an iconic tool of the trade for art galleries and collector pieces. We will take a quick look at the top 3 medium format digital camera choices out there. But before we do, you might want to know:
Why Medium Format?
The first thing you should know is that the biggest camera manufacturers out there are planning to enter the medium format digital camera market, or at least that's what rumors say. In addition to this, photographers with tight budgets will be happy to hear that there is no shortage of used equipment from older CCD backs that can be used to obtain great image quality.
All in all, medium format cameras offer great value for their price. They promise better color, leaf shutter lenses, and more pixels, among others. What's truly amazing about medium format digital cameras is the fact that, under certain circumstances, they can shoot better than DSLRs. That's because the autofocus on this cameras is fast and precise.
Here are a few other benefits of using a medium format digital camera:
excellent highlighting retention, making it ideal for darker shots
colors remain true even at higher ISO settings
good auto-focus
sharp detail for huge image files
Of course, there are also disadvantages to medium formats, like the fact that they are slower, most of them have only one AF point, and they sometimes get stuck on ISO 400.
So, if you're planning on buying your very own medium format digital camera, here are 3 of the best models out there:
1. The Pentax 645Z
The Pentax 645z, is an excellent example of medium format camera for those whose are interested in an affordable device which is incredibly versatile in a variety of situations – whether it's a crisp-clear, deep field of view artistic photograph or a set of collected memories from a special event. The Pentax 645z is arguably one of the best medium formats out there, which captures stunning details, especially at night. We believe that it will be a game-changer in the medium format digital camera arena. Oh, and did we tell you the files have 51 megapixels, vivid colors and dynamic range?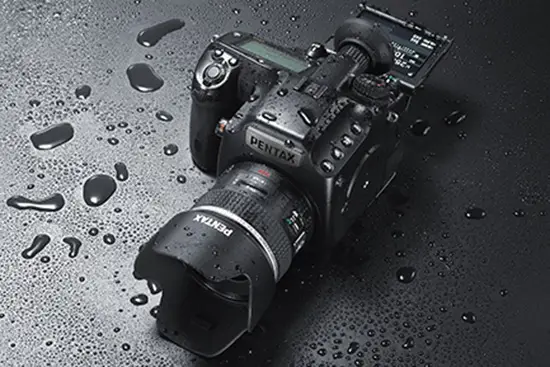 For the power packed in the Pentax 645z, you could easily think this was a much larger, hard-packed rig used to earn the same results. The first thing that you will notice in the photographs taken with the camera will be the exceptionally high quality color pattern. Given the high ISO scored by the 645z, capturing shots in a number of environments is swift – due to the high sensitivity to light packed in the camera's sensor, the pictures are exposed nearly instantly.
The lenses themselves come in a wide variety that can be purchased alongside the camera or separately just as well from the producer. Given the circumstance and conditions you choose for your photography sessions, you can choose from a distinct set to suit your immediate need.
The medium format design already makes up for a lot of detail in your pictures – not only that it doesn't lose any of the depth and small-scale details when the image is enlarged, but the dynamic range feature that comes in the Pentax 645z does an incredible job at finesse. Shadows are particularly well defined, there is a minimal amount of blur or noise and the color pattern remains as realistic as it gets. The dynamic range makes up for a lot of the trouble of having to shoot in bright, sunlit areas as it eases the camera's capability to adjust; with a little post gradient tweaking via Lightroom, the results end up impressive.
Price: $7,900.00
2. Hasselblad H4D-31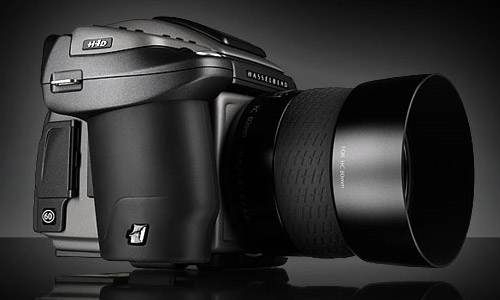 Next up on our list of medium format digital cameras is Hasselblad's H4D-31 device which boasts a 31 MP resolution, 33.1 x 44.2mm CCD sensor, 16-bit color definition, a 80mm f/2.8 HC lens and 3.0" 24-bit color LCD. Hasselblad cameras have always been regarded as some of the best on the professional digital market, and the H4D-31 certainly does not dissappoint. If you want to obtain professional imagery without forfeiting in terms of versatility, you will love the features of this device.
One of the things that we really like about the Hasselblad H4D-31 is the fact that it renders unique natural colors through the HCNS feature. This means that you won't be spending a lot of time post-processing images. Other useful features include fast Auto Focus and true Focus, extended exposure time (roughly 4 minutes), post-processing options for raw files and AF assist lights for night-time shots.
Price: $8,995.00 
3. Phase One IQ140
Number 3 on our list of medium format digital cameras is the high-end Phase One IQ140. The first thing you want to know about this camera is the fact that it's expensive, but if you want to achieve the pinnacle of image quality, the camera is well worth the investment. In terms of design, the Phase One IQ140 is a rather heavy device, but it has a comfortable and ergonomic grip. The camera boasts 40 mega pixels, with 12.5 stops of dynamic range, and a 1.3 crop sensor that is capable of capturing 1.2 fps of 16bit.
A word of advice would be to not pass the ISO 400 threshold, as the camera will render noisy images. Another interesting feature of the Phase One IQ140 is the swiping screen display that will make it easier for you to adjust your settings and browse through the menu. If you're a smart-phone user you will definitely love it. As far as image capturing, processing and saving goes, I have to tell you that it takes a while. Many photographers consider this a good thing, which proves just how detailed and large the raw files are. However, if you're a dynamic person you might not be very happy to be waiting around for every photo that you take.
All in all, the Phase One IQ140 packs quite a punch. It proves, once again, that medium format digital cameras are more than capable of producing high-quality imagery.
Price: $20,990.00
There are plenty of exceptional medium format digital camera choices out there, and most of them are exceptional. They are also quite pricey, so you should take time to review all the available models before deciding on one.
Recommended Read: Top 10 CNET Digital Camera Reviews in 2015
Image Sources: 1, 2, 3, featured image.