Searching for an appropriate Canon wide angle lens can be an arduous process. There are several issues that one must firstly clear up, and only then the search in earnest may begin. In this post we will address the general matters of contention in regard to wide angle lenses, following that with the discussion of a few concrete examples in order to diminish the burden of indecision in the lead-up to purchasing the Canon wide angle lens that suits you.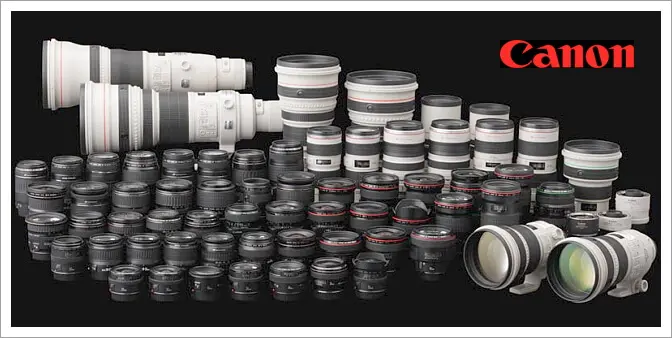 The Purposes of Wide Angle Lenses
Wide angle lenses are referred to in this manner due to the existence of the standard that is the normal lens. Wide angle lenses have a smaller focal length than the normal ones. Furthermore, the type of camera you own – whether it is an APS-C format camera, or a full-frame one – makes a difference.
Wide angle lenses permit a more ample construction of the scene (or context) of your photos, in the case the terrain does not allow you to move in such a way as to capture your preferred perspective. Any landscape photographer, interior locations where space is at a premium or generally for emphasizing contrasts between the background and the foreground.
Newbies in the field of photography may believe that a telephoto lens may successfully fulfill the role of a wide angle lens (especially in the landscape department), wide angle lenses have no rival in seizing the fullness of a scene.
Canon Wide Angle Lens for APS-C Cameras
By comparison to the full-frame DSLR's, APS-C DSLR Canon cameras have a crop factor of 1.6x, meaning that you can capture an image that is 1.6 times smaller than what a full-frame one would, and a sensor size of 22.2 x 14.8 mm, with the full frame having the dimensions of 36 x 24 mm.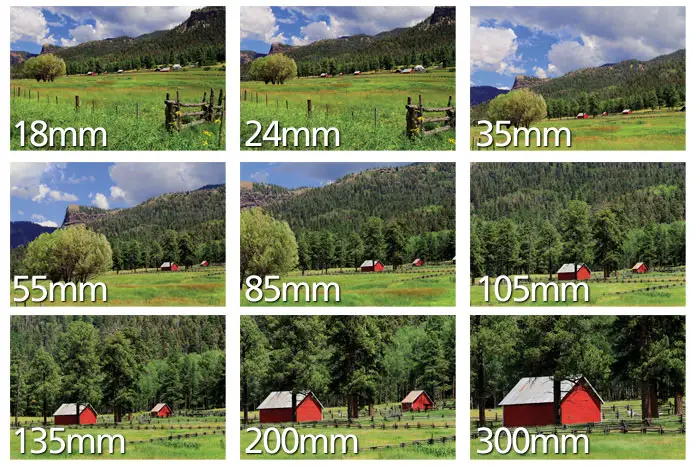 APS-C cameras are aimed at beginner and tight-budgeted semi-professional photographers, being a good deal cheaper than full-frame DSLRs. Models from Canon in this category include the EOS Rebel series, EOS 10D – EOS 80D, and the more advanced models EOS 7D and EOS 7D Mark II. The role of wide-angle lenses for APS-C cameras is that of trying to compensate the crop factor and provide an experience that is closer to the more powerful full DSLR cameras.
Here are a few recommendations for this type of cameras in the Canon wide angle lens depository (focal lengths varying between 10 mm and 22 mm):
Canon EF-S 10-22mm f/3.5-4.5 USM lens is available for $649, being suitable for the Canon Rebel series of cameras and the EOS 20D-50D. Many reviewers consider this lens as the standard for APS-C's because it has a decent performance in the sharpness department, an almost unnoticeable chromatic aberration, neutralizes flare (at least when not capturing the sun), proper zoom capabilities. Overall, the EF-S 10-22 mm provides a superior image quality when taking price into consideration.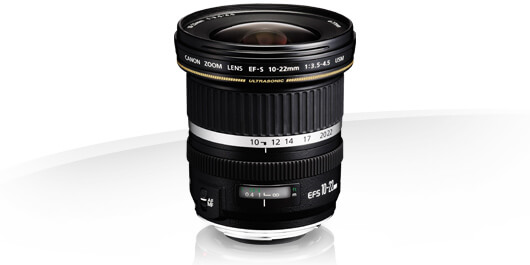 Canon EF-S 10-18mm f/4.5-5.6 IS STM lens, is one of those rare things in that price and quality have come together in a true bargain. Just $279, it is unique in its class thanks to the feature of Image Stabilization. Compliments aside, the drawback of the awesome pricing is that the focal length of 18 mm is often too small for some projects, however, that is something that only experienced photographers will actually incriminate. Certain expectable faults are also to be found, such as a lesser degree of flare counteracting, nevertheless, this lens compensates by delivering an impressive image quality and accurate autofocus.
Depending on your budget and expertise, you may want to look for something outside the box and check out these other options: the SIGMA 10-20mm f/3.5 EX DC HSM ($449), TOKINA 11-16mm f/2.8 AT-X Pro DX II ($420), or the SIGMA 10-20mm f/4-5.6 EX DC HSM ($344).
Canon Wide Angle Lens for Full-Frame DSLR's
Users of full-frame cameras have more options available in the wide-angle lens category, with the focal lengths varying between 16 and 35 mm.
Canon EF 11-24mm f/4L USM is compatible with APS-C cameras also and is available for $2,999. This model probably is the standard when it comes to the Canon wide angle lens. It has the widest focal length of any full-frame DSLR lens making it ideal when working in narrow spaces. The quality is further underlined by the low degree of chromatic aberration, considering the focal length. The definitive opinion is that this lens delivers prodigious performances across the whole range of focal length, though it is really revolutionary at its widest.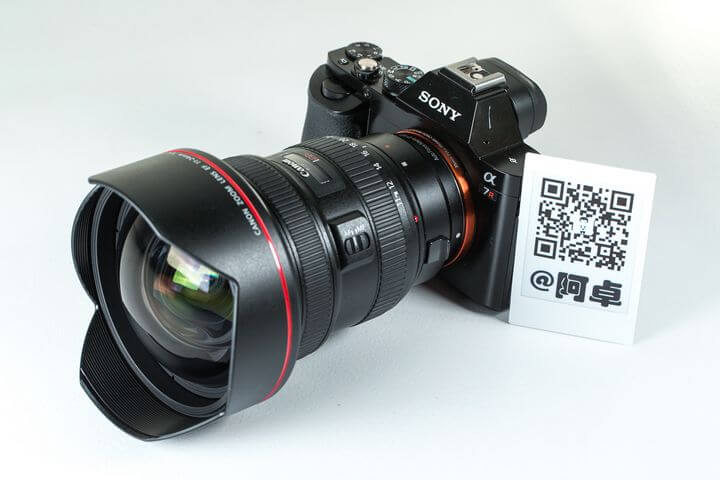 Canon EF 16-35mm f/4L IS USM goes for $1000 and is a professional's tool. It can be used in a variety of situations, providing adequate results every time, especially thanks to its system of image stabilization and autofocus system. Reviewers have noticed this lens' usefulness in the minute details at weddings and public gatherings. If your needs often require shooting in wide angles, this lens may even make its way to becoming your general purpose utensil.
Canon EF 17-40mm f/4L USM  has an asking price of $749, and due to its versatility and affordability, it is a best-selling product. While being the smallest of its kind (the L series from Canon), this model stands up in the comparison with the Canon EF 16-35mm f/4L IS USM, being valued at 75% of the costs. Its size (3.3″ x 3.8″) and shape make for easy handling. This model is particularly designed for lower-end full-frame DSLR's owners that require an economical solution for a general purpose lens. The main strength of the EF 17-40mm f/4L USM is visible when emphasizing the main subject of a photo in the foreground, contrasted against an in-focus background.
Canon EF 14mm f/2.8L II USM lies on the middle ground of the last two presented products, price-wise, at $2,100. This lens model is suited for all EOS DSLR's. Its measurements are 3.1″ x 3.7″, weighing in at 22.7 ounces, and is weatherproof. It presents a noticeable amount of chromatic aberration, but that is to be expected of a lens with such a wide focal length. This lens really gets into its own when you also have an adequate subject, though the image quality should convince any photographer with a pretty penny to spare, because the only major downside identifiable at this model is the price.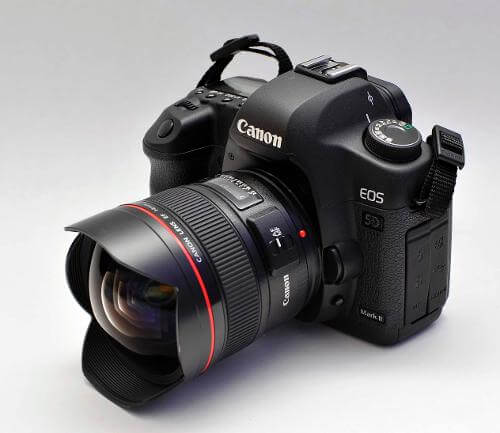 We hope that this modest presentation will provide you with the adequate information when faced with the prospect of purchasing a Canon wide angle lens, and please share your thoughts on the examples provided or other lens models because the offer from Canon is quite generous.