During the time of its release, the Canon 1DX raised the bar in terms of professional-level DSLRs. This camera does it all and keeps its users satisfied to the extreme. Whether your specialty is sports, wildlife, or nearly any other field, the 1DX can do it all — even after all these years. Stick around for our Canon 1DX review and learn the ins and outs of this brilliant camera. You'll soon see why it's still considered to be such a relevant tool.
Canon 1DX Specs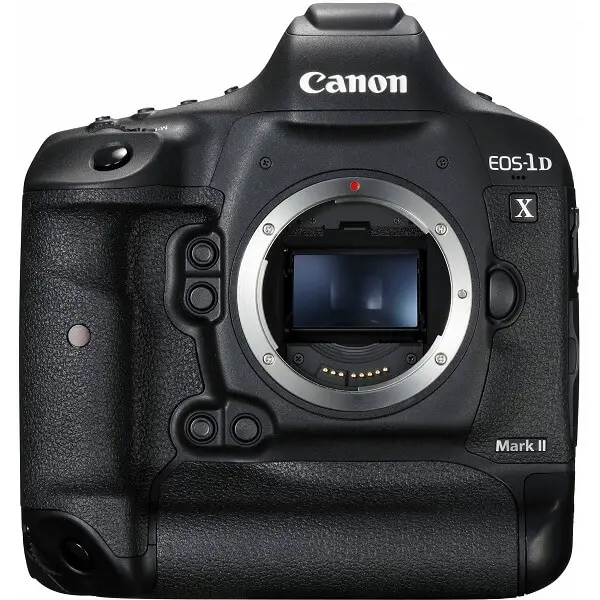 18.1MP Full-Frame CMOS Sensor.
Dual DIGIC 5+ Image Processor.
Full HD 1080p Video Recording at 30 fps.
3.2-inch 1.04m-Dot ClearView II LCD Monitor with 100% Coverage.
Pentaprism Viewfinder with 0.76x Magnification and 100% Coverage.
Full Resolution Continuous Shooting at 12 fps.
Auto ISO Range of 100-51200 with an Extended Range of 50-204800.
61-Point High Density Reticular AF System.
100k-Pixel RGB Metering Sensor.
External Microphone Input.
Dual CompactFlash Memory Card Compatibility.
Dimensions of 6.2 by 6.4 by 3.3 inches.
Weighs 3.4 pounds.
Canon 1DX Features and Performance
Build and Buttons
A professional DSLR at its finest, the Canon 1DX's body has been specially crafted for stability. The camera's outer casing has been constructed out of a combination of rubberized plastic along with a magnesium alloy chassis, all of which work together to create a body with full weather sealing against both dust and moisture. It is indeed a hefty unit, weighing in at 3.4 pounds, but with such a solid build, it can handle just about anything.
A major draw of this camera's build is its dual CompactFlash memory card slots. This added feature is much appreciated, making it incredibly easy to duplicate your shots or boost your capacity. The cover that houses the memory cards closes securely and doesn't move or flex when held tightly within your grasp while the camera is in use — a definite plus.
It would be too difficult to go over all of the 1DX's physical controls, but one of the highlights is the addition of a second mini joystick found on the back of the camera. This enables all functions to be accessed while using the camera in portrait mode.
Also included are two buttons that sit next to the lens, both of which are also easily accessible regardless of which way you're holding the camera. These two buttons are customizable depending on your needs and preferences. It's important to note that the portrait grip on the 1DX is quite comfortable to use.
The in-camera menu is user-friendly and provides a dedicated autofocus section in which users can quickly select the desired setting. There is also an added "Q" button, which allows for a fast jump to the "Quick" function menu — quickly adjust various settings and be ready to shoot within seconds.
Display and Functions
The Canon 1DX is equipped with a 3.2-inch 1.04m-Dot ClearView II LCD monitor with 100-percent coverage. This monitor makes it easy to review images in playback mode. Maneuvering through the in-camera menu is a breeze as well. Offering up a crystal clear view, the monitor features an anti-glare coating that allows for use even under bright sunlight. Despite the various upgrades the 1DX's monitor provides, the viewfinder still tends to be the preference of most professionals.
The 1DX's viewfinder is a pentaprism with 0.76x magnification and 100-percent coverage. This viewfinder is big and bright, giving access to a large window that captures it all, thanks to the complete coverage. Usual diopter correction controls are available. Another plus of this viewfinder that users will appreciate is its electronic overlay. This overlay allows both the level gauge and autofocus points to be displayed within the viewfinder.
Sensor, Resolution, and Autofocus
The Canon 1DX features an 18.1MP Full-Frame CMOS sensor and a Dual DIGIC 5+ image processor. These two components work together to provide you with stunning images and consistent color all around. The image processor in particular works hard to allow for the full resolution continuous shooting rate of 12 frames per second.
More benefits of this speedy processor include its vignetting correction and the ability to shoot multiple exposure images. You can also upload lens profiles so that the unit can correct for chromatic aberration and geometric distortion while shooting.
The native ISO range is 100-51200 with an extended range of 50-204800. Noise performance on this camera is impressive. That being said, shooting at ISO 6400 seems to be the sweet spot, resulting in images that are extremely sharp and clean. Even images captured at ISO 51200 are solid and definitely usable, although some noise does start to creep in at that point.
Another nice feature on the 1DX is the 61-point autofocus system. The autofocus itself is quick and accurate. Various autofocus modes are available, including AF tracking, automatic AF, and user-defined single-point AF. Whether you are shooting in normal lighting conditions or low light, the camera focuses incredibly well. When shooting in dim lighting, it might take a bit longer to grab onto that perfect focus point but the 1DX always comes through.
Video Capabilities
Finally, wrapping up our Canon 1DX review is a brief overview of the camera's video capabilities. The 1DX does a nice job of capturing Full HD 1080p video at up to 30 frames per second. Footage quality is stunning, making it suitable for photographic journalists and many other users. While shooting, the camera utilizes contrast-detect autofocus in order to stay locked on the target.
Those looking to capture the highest quality audio will be pleased to know that an external microphone input is available. However, the camera does not feature a headphone input, so keep that in mind. Something else to note in terms of audio is that the large control dial found on the rear of the camera is touch-sensitive while filming — you can easily adjust sound levels and exposure compensation with very little sound being captured.

Pricing
The Canon 1DX is available in one configuration: the body only, priced at $4,599. A nice pairing for the 1DX is the Canon EF 50mm f/1.8 STM lens, priced at $125.
Verdict
As you've learned from our Canon 1DX review, this camera is built for speed and provides an excellent autofocus system. If you're an action shooter of any kind, there aren't many units out there that can compare to this beast. It's not cheap by any means but it is most definitely worth every cent.
Does the Canon 1DX still deserve a spot on today's market? Leave us a comment below to share your thoughts!