Due to a recent surge in popularity, we have decided to cover the Canon 50D camera that was originally released in 2008. With a modest 15.1 megapixel CMOS sensor and plentiful battery life, this camera has become an ideal choice for basic family use and amateur photographers. This article is going to serve as a Canon 50D review that will cover several important aspects of the camera's performance and features.
Canon 50D Specs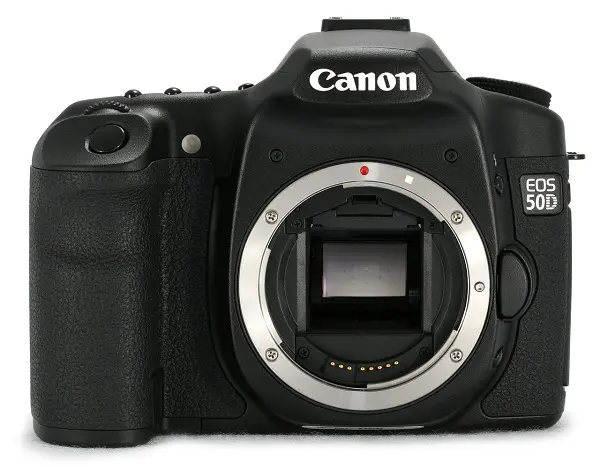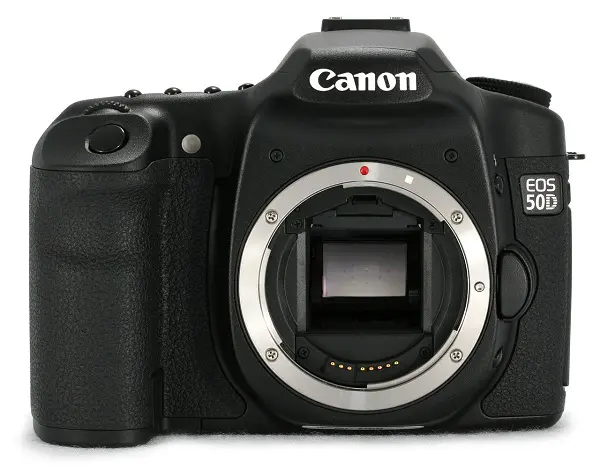 Sensor: 15.1 megapixel CMOS.
Weight: 822 grams.
Autofocus points: Nine.
Video Support: None.
Memory cards supported: Type 1 and 2 compact flash types.
ISO range: 100 to 3,200.
Maximum continuous shooting: 6.3 FPS.
Screen size: Three inches.
Canon 50D Features and Performance
Build and Buttons
In this part of our Canon 50D review, we're going to be focusing on the builds and buttons. The first thing we noticed when picking up the camera is that it has a heavier body than we are used to weighing in at 1.66 pounds. While not unbearable, it makes it a bit clunky to carry around during your next family vacation.
However, this is slightly offset by the comfortable grip on the right-hand side of the camera. It's textured to help prevent accidental drops and fits well in most users' hands. The layout of the buttons is also quite convenient as well. The top of the camera is where the simple to use control wheel is located as well as a digital display.
The back of the camera is where the majority of the other buttons are located. Along the top is where the zoom controls and autofocus button are located. Further below, there is a radial button used to navigate menu options as well as a delete button. We like that there is a lock switch that helps prevent accidental photo and video deletion as well.
Another nice thing about this particular model is the weather sealant system. This helps protect it from small particles like dust and sand during prolonged storage and travel. As for the battery, the camera uses a BP-511 series battery that can last for up to 800 shots when fully charged.
Display and Functions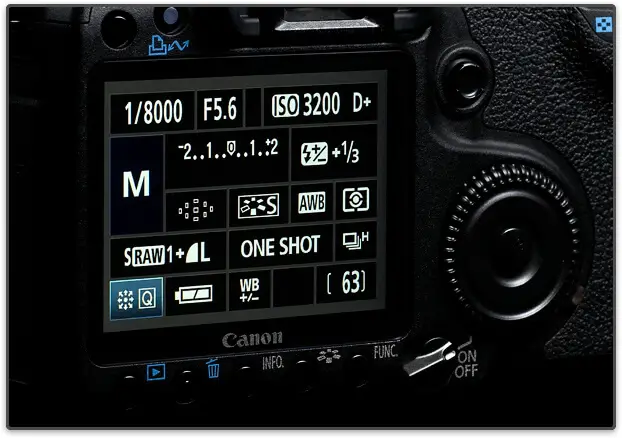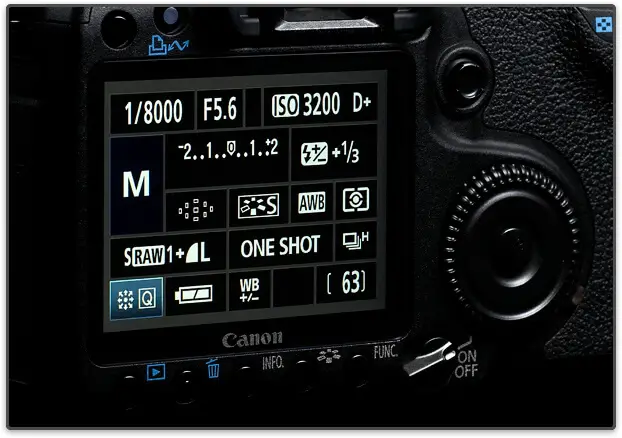 This section of our Canon 50D review is going to focus on the display capabilities of the camera and its supported functions. One downside to mention from the beginning is that the screen is non-articulating and is not touchscreen compatible. However, this is to be expected since this is a slightly older camera model.
The screen measures three inches and is comprised of 920,000 dots. In addition, it's covered with a special smudge-resistant coating for an improved viewing experience. In total, the camera has 14 different shooting modes to choose from making it an idea fit for many different types of users.
For the more experienced photographers out there, you should consider playing with the new Creative Mode. This mode allows you to easily customize a variety of different settings like the flash mode, picture style, and exposure compensation. Using this feature, you can create some really interesting shots for your friends and family to enjoy.
Sensor, Resolution, and Zoom
No Canon 50D review would be complete without a section covering the sensor, resolution, and zoom. Sporting a 15.1 megapixel CMOS sensor, this camera is more than adequate for most basic and mid-level photography needs. Unfortunately, the sensor may seem a bit lackluster for professional photographers who are accustomed to more powerful sensor strengths.
Thanks to the camera's DIGIC 4 Image Processor, this camera has a fairly quick autofocus time and starts up relatively fast. Unfortunately, it only has nine autofocus points so larger scenes may give some trouble. However, the processor is still powerful enough to accurately track up to 35 faces. This makes it an ideal fit for family photography needs as well as use at social gatherings.
For more distant viewing, you can take advantage of the 4.8x optical zoom capability. While not nearly as advanced as some newer cameras, it's still more than adequate for basic photography needs. The camera also comes with a built-in optical viewfinder that is very easy to use for more distant shots as well.
If you're looking for a camera to take quick shots back to back, you will like that this camera has an impressive 6.3 FPS shooting speed. This makes it one of the more responsive cameras in its price range. It also has a high shutter speed at 1/8000 of a second as well.
Video Capabilities
This part of our Canon 50D review is going to focus on the video capabilities of the camera. Unfortunately, the Canon 50D was not designed to record video content. Even if you were to download an additional firmware update like Magic Lantern to enable raw 1080 shooting, the camera would not be able to record any audio.
With this in mind, if video is your thing, you may be better suited looking for another more modern camera choice. However, it's still a great camera for basic still photography needs.
Pricing
We're going to be wrapping up our Canon 50D review by focusing on the camera's pricing. Currently, you can buy the camera body for about $200. There are also options available that include lens kits like the 28-135mm IS kit from $335 as well.
Verdict
Based on the information in our review, we believe that the Canon 50D is a capable camera for amateur photographers and those with mid-level photography needs. With an impressive battery life and a powerful processor, it is a great pick for vacations and get-togethers. Just keep in mind that it lacks any video support. If you have tried the camera out for yourself already, feel free to tell us what you thought below.