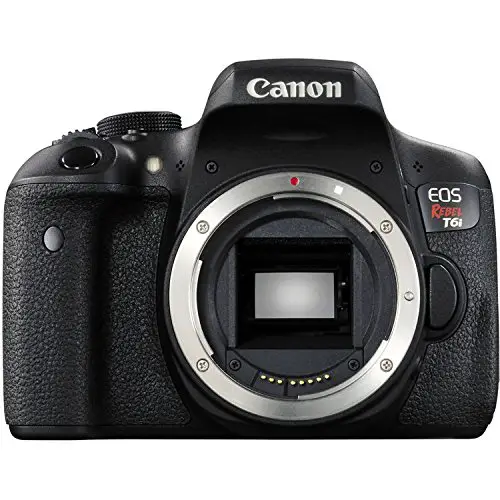 Smartphone cameras are able to capture some high-quality pictures and with each smartphone model that's manufactured the camera features improve. Although smartphone cameras have the ability to take some great instant shots, many serious photographers feel limited and want something different.
Although digital cameras became a little less popular when smartphone cameras continued to improve, many budding and avid photographers are still looking for a top-of-the-line digital camera.
In our review, we discuss the Canon t6i, some of its unique features, what other users think of the camera and a few of our thoughts. Even though Canon is a top-selling brand, it's essential to get all the information and feedback you can get before you invest in a high-quality digital camera.
What You Need To Know About A DSLR Camera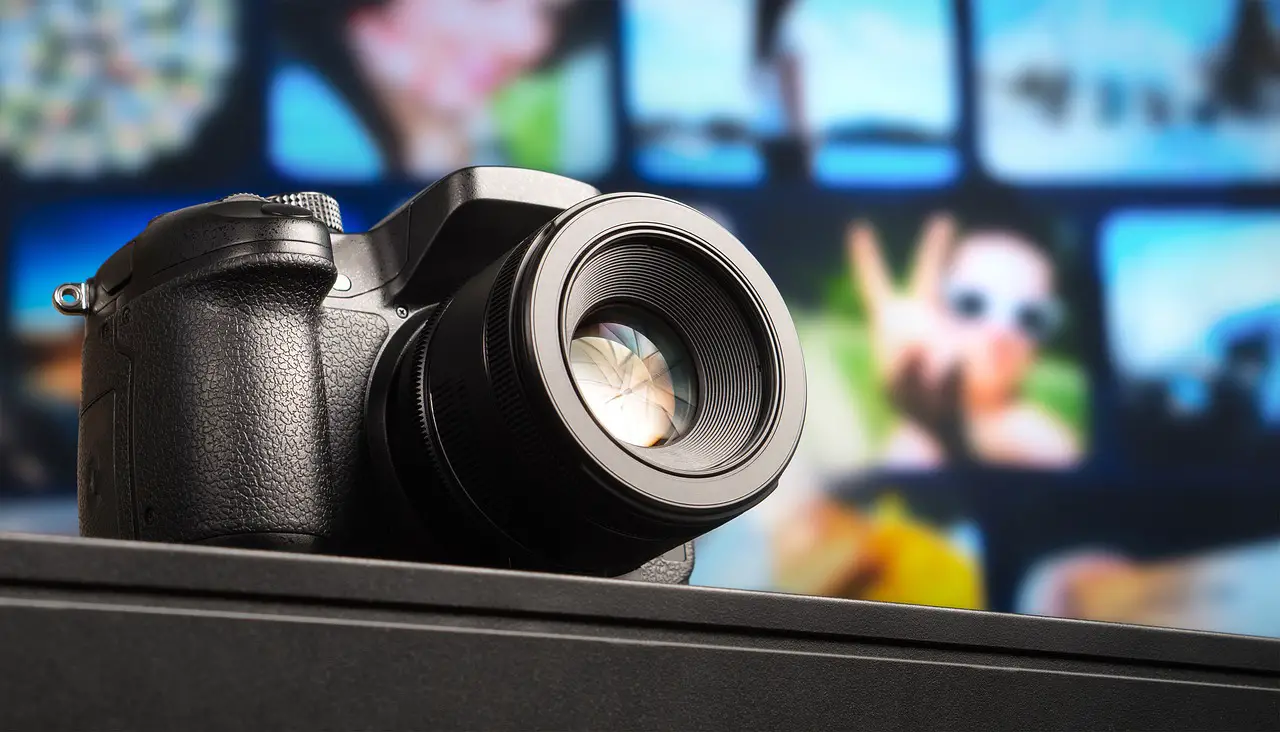 If you are buying your first camera, you might see many cameras in a DSLR category, and maybe you don't know what it means. A DSLR camera is a Digital Single Lens Reflex camera, and many of the most common and sought-after features of a DSLR camera include larger storage capacity, faster shutter speed, and some can record video.
Most non-smartphone cameras that you will find on today's market are DSLR rather than SLR. An SLR (or Single Lens Reflex) camera has a mirror-and-prism design and uses film. While some budding photographers prefer to learn on an SLR, DSLR cameras are easier and more versatile.
Wonder how why you might want to consider a DSLR camera if you already have a smartphone that takes great pictures? Consider some of the benefits of a DSLR camera:
Through The Lens or TTL viewing capabilities

Auto and manual focus, which is ideal for all types of photographers

High-quality pictures in various lighting (including low lighting)

Opportunities to learn how to take better pictures, more creative freedom
What's The Canon t6i?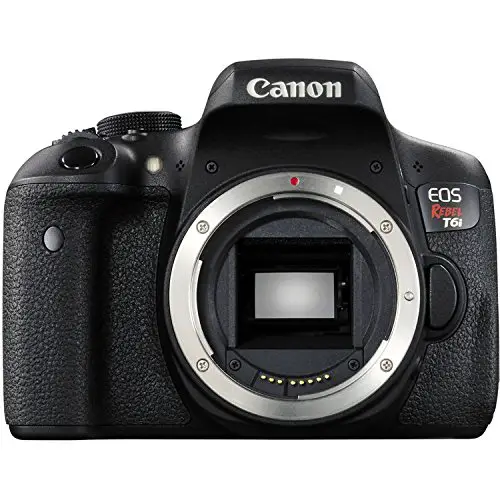 The Canon t6i, which is also known as the EOS Rebel t6i, is one of the many top-selling DSLR cameras manufactured by the Japan-based company, Canon. Although Canon isn't quite a century-old company, it remains one of the leading manufacturers of cameras and other equipment like scanners and printers.
Canon cameras are a popular choice among photographers of all levels of expertise.
The t6i is a favorite option for beginner photographers because it's easy to use and it satisfies tech-savvy photographers because it has wireless capabilities which make sharing and uploading fast and easy.
While the Rebel t6i is may be an excellent choice for beginner's, it has plenty of features that expert-level photographers might be looking for in a digital camera.
Specs
Here are some basic specifications of the Canon t6i. For a complete list of specifications, visit Canon's official website.
Specifications
Type: Digital AF/AE single-lens reflex camera and built-in flash
Recording media: SD card/SDHC card/SDXC memory card (compatible with UHS-I memory cards)
Compatible Lenses: Canon EF and EF-S lenses
Image sensor: 24.2 Megapixel CMOS Sensor
19-point autofocus system
3″ vari-angle touchscreen LCD
fps continuous shooting
Video: 1080/30p HD
Connectivity: Wi-Fi with NFC
What Makes The Canon t6i Unique?
With dozens of highly-rated digital cameras on the market, it may be difficult to determine which features make a camera like the t6i unique. While many photographers are drawn to the Canon camera, based on the history of making high-quality cameras alone, let's take a closer look at some of t6i's features.
Larger Sensor For High-Quality Pictures
The 24.2 Megapixel CMOS sensor allows photographers to capture high-resolution photos with "depth and beauty." The larger sensor not only helps capture high-quality images in perfect lighting, but it allows for clearer images in less than ideal lighting. If you print your photos, you can be confident in any size you choose, as the image will remain crisp and clear.
Built-in Wi-Fi
One of the main reasons why people prefer to take pictures with their smartphones is because of the convenience of a virtually instant upload to their favorite social media site or attaching to an email.
The built-in wifi feature of the t6i makes it easy to upload photos to social media or to archive into the computer without worrying about a USB cord. The Canon is compatible with a variety of smartphones, which include some Android and iOS models; all you need is Canon's Camera Connect App.
The built-in NFC, or Near Field Communication, also allows a quick and easy connection from the camera to compatible smartphones, which means you can store and organize all photos on one device.
Thanks to the built-in wifi feature, t6i users have the option to use their compatible devices to control the camera. This unique feature is ideal for taking a self-portrait or a large group photo. Once you've taken your picture, you can print the photo instantly (and wirelessly) using the PictBridge feature on compatible printers.
Full HD Video
While many DSLR cameras will take high-quality and high-resolution photos, video capabilities are either non-existent or the video quality is not as good as the still images. The Rebel t6i not only takes high-quality, high-resolution photographs, but the video footage is unlike other competitors.
The camera focuses quickly, stays in focus, and records high-quality HD video in low light environments. The noise elimination keeps the sound of wind and other background noises from interfering, and the videos are stored in an MP4 format, which means they take up a small amount of space and can be uploaded easily and quickly.
Vari-Angle Touch Screen LCD Monitor
Digital cameras have LCD monitors so you can see your image immediately and decide whether or not to save or delete it. While many LCD monitors are fixed into the camera, the monitor on the t6i is adjustable, and the various angles make it easier to take the perfect shot.
The three-inch monitor is also a touchscreen (much like a mobile device), so you can review images and change settings.
Advanced Lighting Detection
Whether you're in fluorescent lighting or in a low-light environment, the scene analysis system feature will detect the most prominent light source in the shot and make adjustments based off of the one light source (regardless of what it is). This feature allows for more high-quality images in a variety of settings.
Filters
Another reason why many budding photographers choose to use their smartphone camera over a traditional digital camera are for unique features like filters. Although digital cameras have often had filters such as black and white or sepia, the t6i has other filters which include: Art Bold, Water Painting, Fisheye effect, and Toy Camera.
Pricing
24.2 Megapixel CMOS (APS-C) sensor, ISO 100–12800 (expandable to H: 25600)
EOS Full HD Movie mode helps capture brilliant results in MP4 format
High-speed continuous shooting up to 5.0 fps allows you to capture fast action.
19-point all cross-type AF system allows superb autofocus performance and aspect ratio is 3:2 (horizontal : vertical)
Built-in Wi-Fi and NFC
You can purchase the camera directly from the Canon site, the Rebel t6i body  only will cost lesser while the kit is sold for a higher price. For the EOS Rebel T6i EF-S 18-55mm IS STM Kit. It includes the camera, an LP-E17 battery pack, a charger, an Ef eyecup, EW-300D wide strap, an interface cable, and a Digital Solution Disc.
When you purchase the Rebel t6i from an online marketplace, like Amazon, you will spend around the same amount of money for the camera, but there are also bundles available that cost higher.
The bundle kit comes with the camera, a 58mm 2x Professional Telephoto Lens, a tripod, a water-resistant camera case, a UV protector filter, two SanDisk Ultra 16GB Class 10 SDHC memory cards, and a hi-speed USB card reader.
If you are shopping around at brick and mortar establishments, such as your local camera shop or a big box store, you might find that the price of the t6i varies. Whether you're buying online or in a store, it's important to know whether or not you are buying a new camera or one that is refurbished.
A refurbished or pre-owned camera may cost about half the price of a new one and while many refurbished cameras work just as well as a new one, it's important to buy from a top-rated seller and know what you're buying.
Public Perception of the Canon T6i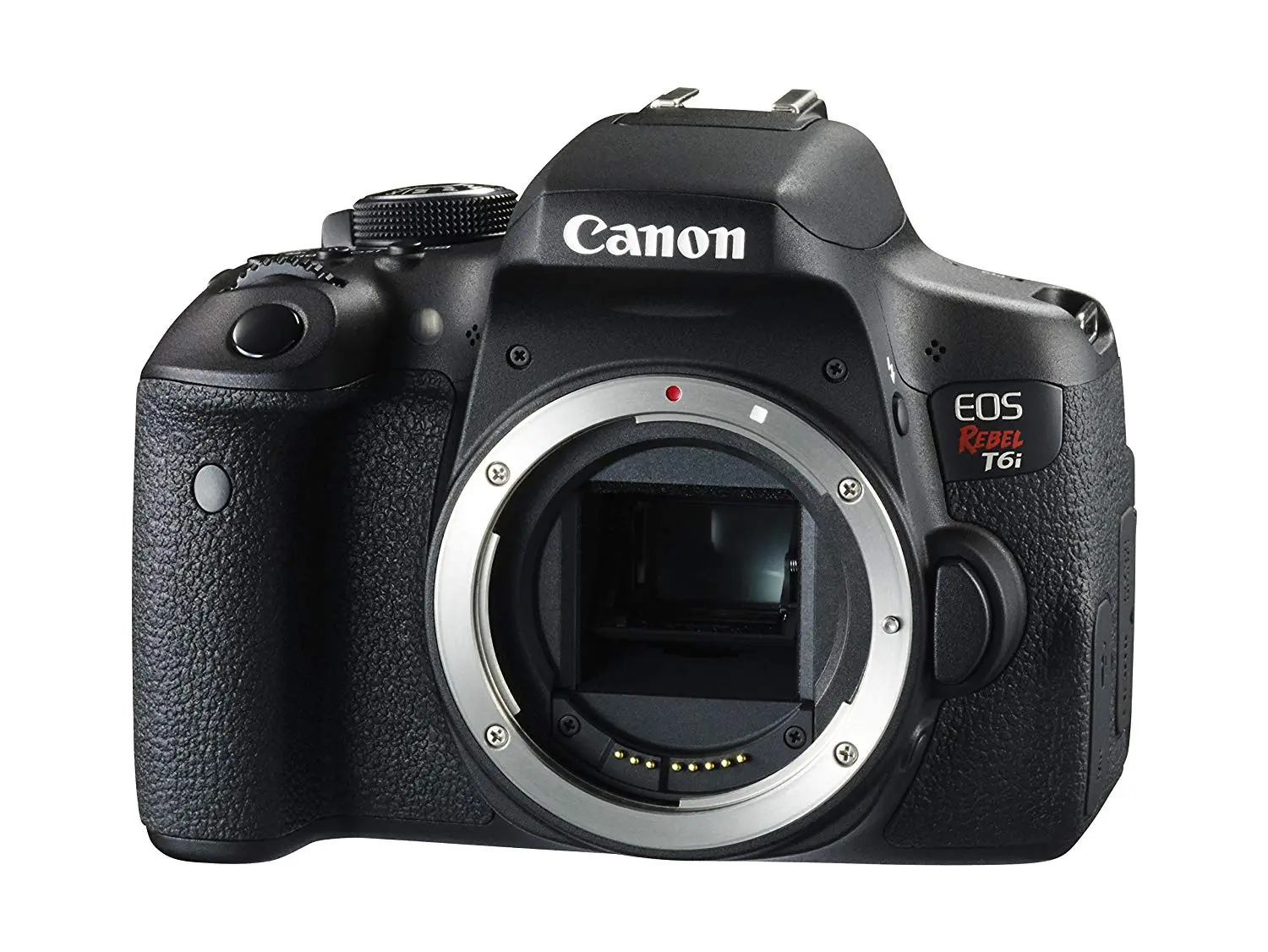 4.5 out of 5 stars
Customer feedback and testimonials can play an important role in deciding whether or not to purchase a product. Interested to know what others have to say about the t6i, we read dozens of user reviews and testimonials and considered both the positive and negative feedback from people who either used or own the camera.
Overall, the t6i has an overwhelmingly positive customer rating of 4.5 out of 5 stars. Let's take a closer look at the positive reviews.
The Advantages and Disadvantages
After reading several of reviews online, a majority of users and reviewers classify themselves as a hobbyist or enthusiast photographers. Some of the photographers purchased the t6i for their artwork, while another user bought it for the yearbook at their school. The majority of users purchased the camera for everyday use, which makes it a great option for beginners.
The majority of reviewers purchase the t6i because they wanted a camera that was easy to use, versatile and had wifi capabilities for easy and quick uploads. While some reviewers didn't buy the camera for its video feature, they were found they used the video option more than they thought they would.
Many users were happy with the ease of use, the vari-angle LCD monitor, and the quality of images regardless of the lighting. Some reviewers were so happy with their camera and the quality of images that they spent more time taking pictures on the t6i than their smartphones or other digital cameras they owned.
Reviewers who purchased the bundle liked some of the extras, particularly the tripod, but since the camera is loaded with so many features like the option to control the camera from other devices, they didn't think some of the bundle add-ons were necessary.
Since the t6i has such high ratings, the majority of negative feedback was in regards to technical issues or mechanical defects.
One user loved the camera and gave it a five star rating but pointed out the inconvenience of not being able to use standard batteries in the camera.
Other users said that certain features, like the wifi, took a little getting used to but could easily be handled with the instructions and may be even easier for tech-savvy users.
Some users thought the auto-focus was a little "touchy" and others thought it took longer than they had hoped to figure out certain features on the LCD monitor.
Most of the negative ratings had to do with receiving a camera that didn't work properly or was broken. Some of the reviewers were still waiting to resolve the issue with Canon at the time that they wrote the review.
PROS
Very user-friendly

Versatile and flexible

Has WiFi capabilities

Features a vari-angle LCD monitor

High image quality regardless of the lighting
CONS
Inconvenience of not being able to use standard batteries

Instructions need a little time to be familiar with

The  auto-focus feature can be too sensitive 
Our Final Thoughts 
After reading dozens of online reviews and checking out the unique features of the Rebel t6i, we agree with the nearly five out five star rating it receives.
Since the Canon has a long history as a manufacturer of high-quality cameras, we think that the name and product still holds strong in a world of smartphone cameras. While buying a top-of-the-line DSLR camera can be a financial investment, we think that this model is a worthy purchase considering its easy-to-use features and the unique tech options like wifi capabilities.
Whether you're buying your first digital camera or are replacing an older one, the t6i is a solid choice for nearly every photographer, regardless of their level of expertise.