The Nikon D700 marks a milestone for the brand. It's the first truly compact professional grade SLR from Nikon. The camera takes the overall power of Nikon's top of the line models and packs it into a much smaller package.
But such a big leap can come with some important points to consider before buying. In the following article we'll examine the camera's most important features. And in particular we'll look at hardware design and overall performance.
Nikon D700 Specs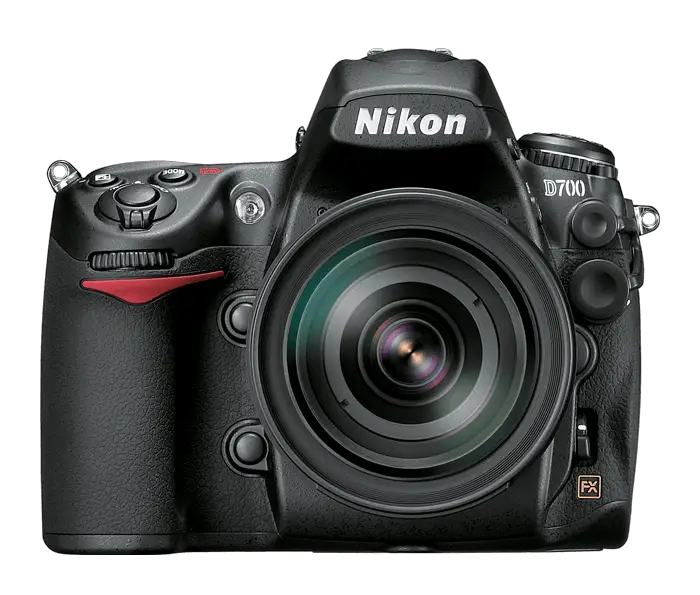 Fixed point 3.0″ 922,000 pixel LCD monitor.
51 AF points.
ISO 200 to 6400 by default and 100 to 25600 with boost.
USB 2.0 (480 Mbit/sec).
Estimated battery life equivalent to 1000 shots.
Weather sealed.
5 fps continuous shooting.
12 MP Full frame CMOS sensor.
Nikon D700 Features and Performance
The Nikon D700 excels for outdoor work due to a faster than average shutter speed. At 1/8000s it's able to easily capture action shots. A Nikon D700 is a superb choice for capturing both wildlife and athletes in motion when outdoors.
However, this emphasis on outdoor performance isn't without some downsides. The shots provide high ISO performance. But that also means lower overall resolution for a shot. Indoor shots are further complicated by the D700's auto white balance. It often has difficulty compensating for indoor lighting conditions.
The issues with indoor photography aren't something that should pose any major issues. However, this is still enough to push it into a specialty niche. It can still produce great shots both indoors and outside. But one should lower overall expectations for indoor shots.
The overall battery life also fits into a more mobile work cycle. Battery life sits at an average of around 1000 shots per charge. This isn't above industry averages by a huge margin. But it still sits comfortably above reasonable expectations for the overall camera size. The smaller size also makes carrying an extra battery more feasible when traveling.
The camera is best used to first produce a perfect reproduction of a scene. Additional options for sharpness, saturation and contrast can be fine tuned to individual need. The camera's usage pattern is best suited to photographers who want perfect control of their shots.
The high ISO level factors into this overall level of clarity. A reasonable ISO 12800 can create some impressive results. And in particular using the RAW image saving can produce even better results.
The raw format's lack of lossy compression means that it's an ideal candidate for later editing. Combining it with Photoshop isn't an absolute necessity. But the two, or similar photo editing suites, can work together quite well.
Build and Buttons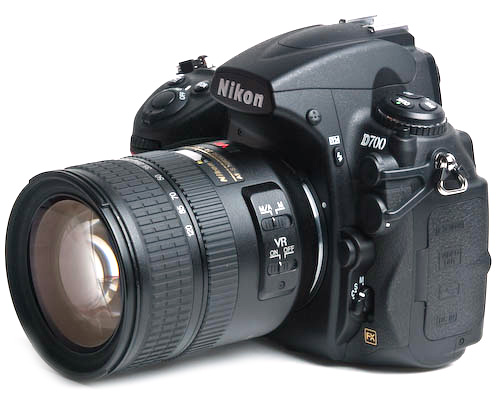 A Nikon D700 is only 5.79 x 4.84 x 3.03″. The camera's size makes it clear that it should be among the major considerations for someone interested in it. A high powered compact device will come with a higher price. But again, this is usually more than worth it for people who use it for travel and outdoor shots.
A D700's casing is one of the most significant benefits. One should note that it's not true waterproofing. It's still important to keep it from dropping into standing bodies of water. But for the most part the weatherproofing can stand up to even the worst weather.
And travel is one of the most notable strengths of the D3. The camera's weather sealed body can stand up to even the most trying nature shoots. Though one may want to couple that with specially weather proofed lenses.
Such a pairing is made fairly simple due to overall compatibility. The D3 has a Nikon F mount and full backwards compatibility. This provides a very high level of compatibility with different lenses.
The buttons themselves are a nice compromise between weather proofing and usability. Buttons are responsive to even a light touch. But it's easy to feel the durability of buttons when pushing them.
Display and Functions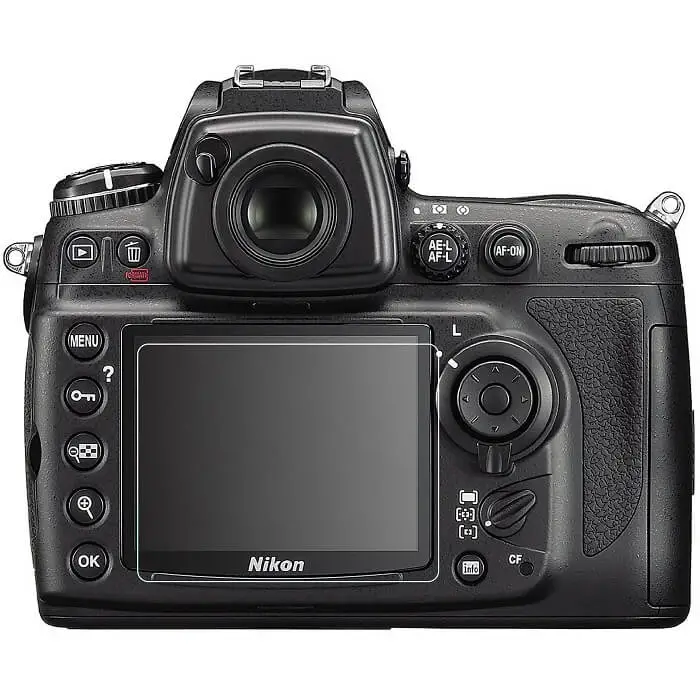 This Nikon D700 review showcases form and function. But any Nikon D700 review should also touch on how to actually access that functionality. The 3" LCD display makes it fairly easy to access even fairly advanced functionality.
The camera also features a fairly user friendly interface. The various options can all be found quite easily within the LCD interface. And the 3" display is adequate for that task.
Of course advanced functionality is always going to call for some level of complexity. And there is an understandable learning curve when using a D700's menus. But for the most part it's well categorized and logical. While actually accessing those items feels natural and responsive.
Sensor, Resolution, and Zoom
The Nikon D700 has a maximum resolution of 4256 × 2832. It doesn't have a built-in sensor based image stabilization system. But one can adjust for this by choosing a lens with optical image stabilization.
Video Capabilities
The D700's biggest downside is video. It's a device entirely focused on photography. To the point where it doesn't support any type of video recording. As such, people should only consider it if they plan to focus on still images.
Lack of video recording is one of the main points one should consider in this Nikon D700 review.
Pricing
The Nikon D700 is quite reasonably priced for what it offers. It usually sells for around $530. One should also factor in costs for additional lenses. Lens specifics go beyond the scope of this Nikon D700 review. However, one should consider some of the more popular lens options.
A Nikon AF-S Nikkor 24-85mm F3.5-4.5G ED VR can offer image stabilization. This additional capability can dramatically improve the overall specs of a D700. It sells for around $496.95.
The Nikon 18-35mm f3.5-4.5G ED is highly weather resistant. As such it works quite well with the hardiness of one's D700. It sells for around $746.95.
The lens choice is usually the biggest additional cost when considering camera options. But even with the lens a D700 hovers around the $1000 price point.
Verdict
The Nikon D700 review should show just how useful it can be. In particular how well suited it is for nature or action shots. But it's versatile enough to fit a wide variety of different scenarios.
As such, anyone with experience using it can help others by sharing their experiences. Posting one's own experiences can often be the deciding factors for people considering a new camera. It also helps people get the most out of a great new device.