Are you a photography enthusiast with talent but not enough financial resources to buy a DSLR? Let's find the best interchangeable lens camera to suit your needs. If you've outgrown the standard point-and-shoot, chances are you are heading into the mirrorless camera direction.
Given all the competition in sight, manufacturers have made significant efforts to make compact cameras as professional as they could get. This, while still keeping the price as low as possible. Without paying the staggering amount of money needed for a DSLR, you can now get the power and flexibility of interchangeable lens on your compact mirrorless camera as well.
A mirrorless interchangeable lens camera is almost as good as a DSLR. For an amateur photographer, this smaller version of a professional camera is just the thing. If we are to look at the key features of a DSLR and a mirrorless interchangeable camera, we could safely say that you might be better off using the compact? Surprised?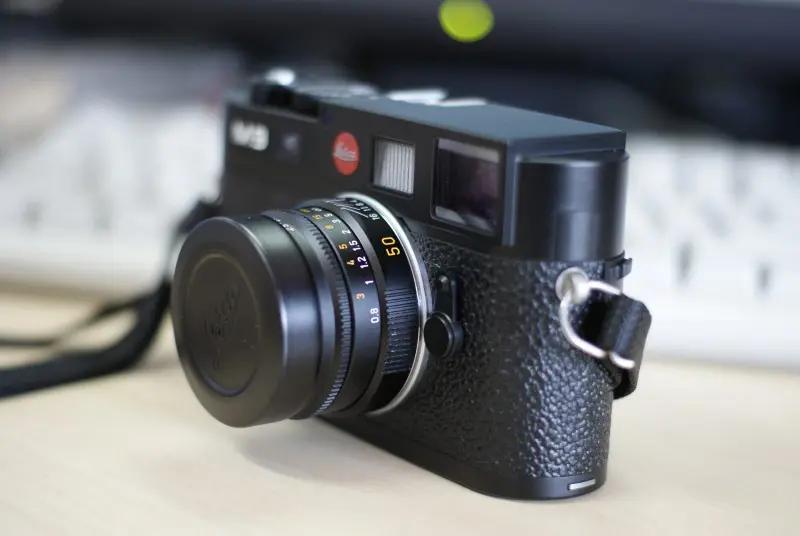 You should know that both types of cameras have the same features. You can go full manual mode on a mirrorless as well. No reason not to shot raw files that you can then edit to your own liking. As for image quality, not much difference there either. So why not spare some money and have the almost same quality?
Should we add advantages like better video quality thanks to 4K, which you won't find even on the most advanced DSLR? And for action photography enthusiasts, an interchangeable lens camera might be ideal because the continuous shooting mode is more performant.
Best Interchangeable Lens Camera of 2016
Want to know what is the best interchangeable lens camera for you? Let's take a look at some of the best compact interchangeable lens cameras on the market today.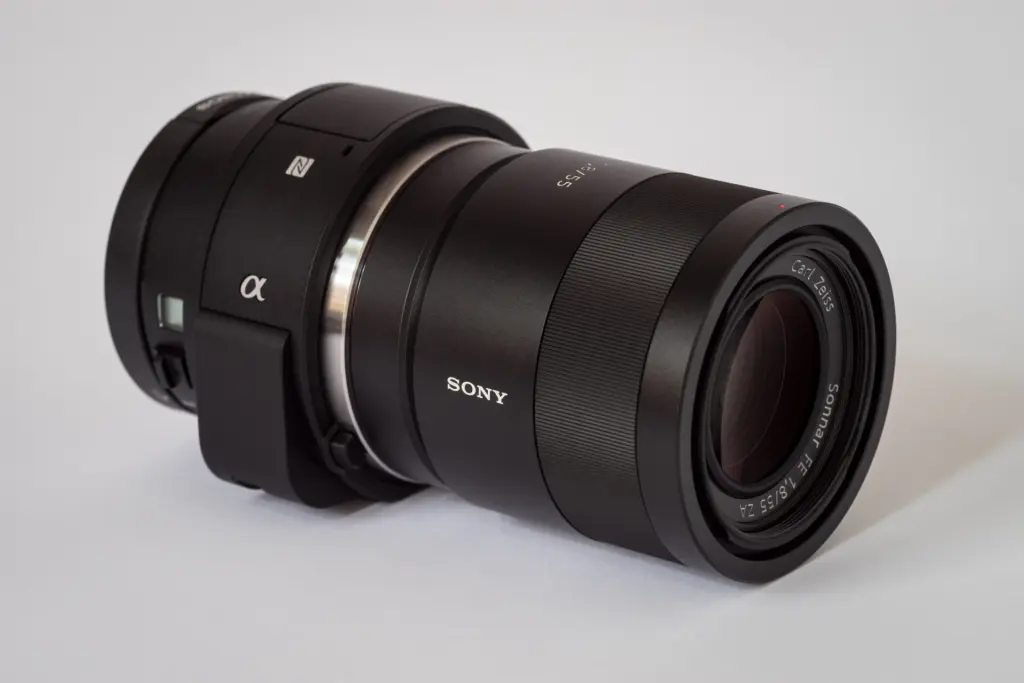 Panasonic Lumix GF7
This mirrorless camera is so tiny that you can fit into your pocket and take it everywhere with you. At 106.5mm x 64.6mm x 33.3mm, this is about as small as you can get.
With its 16-megapixel sensor, it produces high-quality photos. It features fast autofocus, manual shooting modes and easy auto. However, it doesn't have a viewfinder. Its LCD screen flips all the way around so you can take selfies. It's time to give your smartphone a break, now that you can improve your selfie game with better image quality.
It features a standard 12-32mm f/3.5-5.6 kit lens that you can change anytime.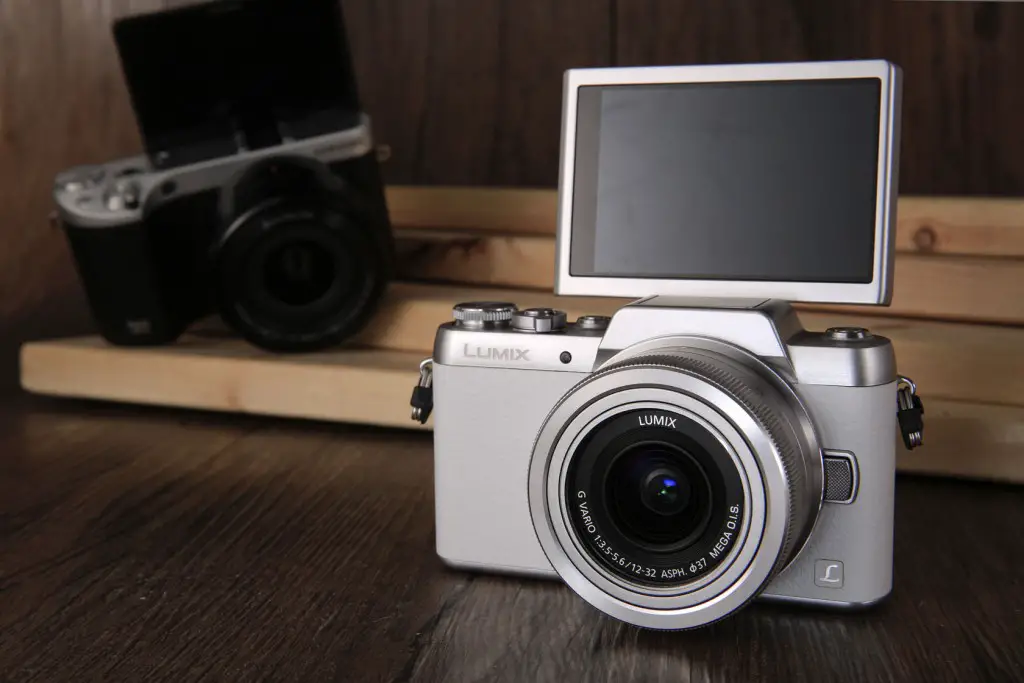 Key features
16 MP Four Thirds sensor
180 degree tilt screen
8 fps burst shooting
Focus down to -4EV
1080/60p video in AVCHD/MP4 format
Panasonic Lumix GX8
If you're looking for a viewfinder, you have found it. The Panasonic Lumix GX8 features many useful tools, such as the tilt-angle electronic viewfinder, a great autofocus system and a fully articulated LCD screen.
With its 20-megapixel sensor, it was the first of the Micro Four Thirds cameras to leave behind 16-megapixel sensors.
Its new and extremely useful Dual IS feature ensures a better shake reduction. And its 4K video capture means that you can film high definition videos that can surpass those made with DSLR cameras. It's perfect for travel and street photography.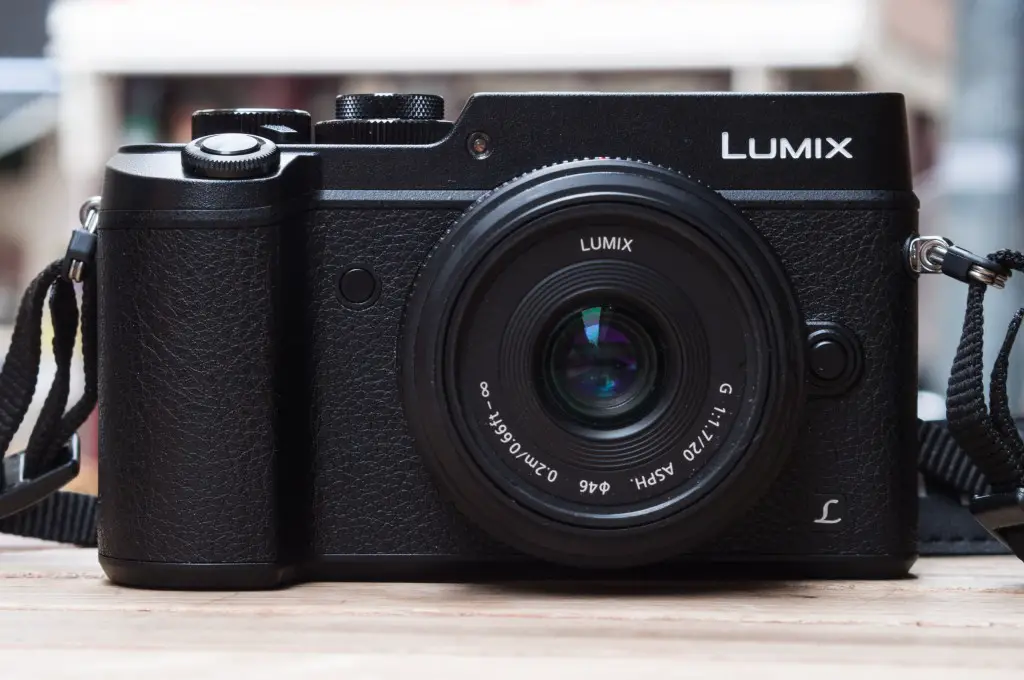 Key features
3 MP Micro Four Thirds sensor
4K photo / 4K video
Dual IS system
ISO100 – ISO25600
3-inch vari-angle monitor 1040k OLED
Fujifilm X-T10
This landmark camera also features a viewfinder for the picky photographers. It offers great image quality with its 16-megapixel sensor, engaging control system, a tilting LCD and Fujifilm's trademark film-emulations. Just perfect for the more old-school photographers.
This small interchangeable lens camera is capable of capturing fast action with speeds up to 8 frames per second. The new Auto Macro AF mode saves time by eliminating the need to press the Macro button.  Full HD video recording is available but no 4K.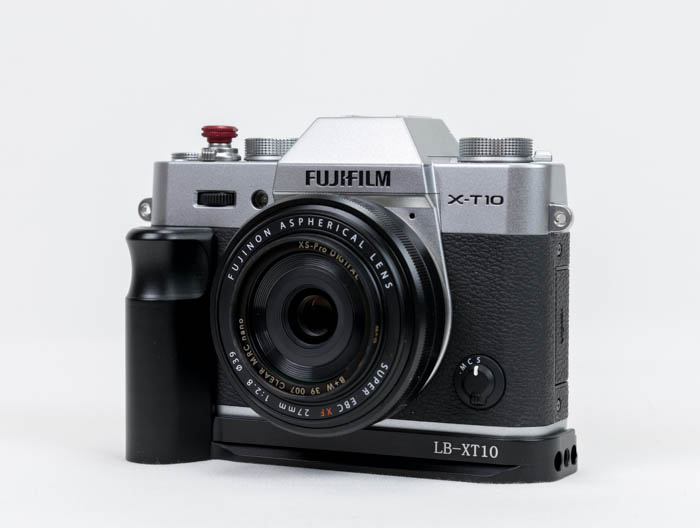 Key features
16 MP X-Trans CMOS II APS-C sensor
ISO 200-6400, plus 100 – 51200 expanded
7 programmable function buttons
3-inch 920k dot tilting LCD
Full HD video recording (36Mbps bitrate)
Fujifilm X-E2 / X-E2S
The Fujifilm X-E2 is capable of producing excellent images thanks to the company's one-of-a-kind color filter array.  You won't find it anywhere else. Besides the retro approach in picture-taking, it has a lovely retro design. But it's not for everyone, that's for sure. If you're into action photography, it isn't the best interchangeable lens camera for you.

Key features
16 MP sensor
ISO 200-6400, Auto and Manual
6mm x 15.6mm (APS-C) X-Trans CMOS II image sensor
Built-in Wi-Fi for image transfer
Lens Modulation Optimizer
Olympus OM-D E-M5 II
Olympus OM-D E-M5 II is an attractive 16-megapixel camera with a multi-shot 40-megapixel mode. The multi-shot mode uses the camera's shift system to move the sensor so it can create a high quality image from eight exposures.
The camera's video capabilities have been enhanced; new features include focus peaking, a mic input socket, uncompressed HDMI output and many other. But there's no 4K, so it might lose ground to competitors.
To make up for the drawbacks, it features a viewfinder and a 5-axis stabilization system.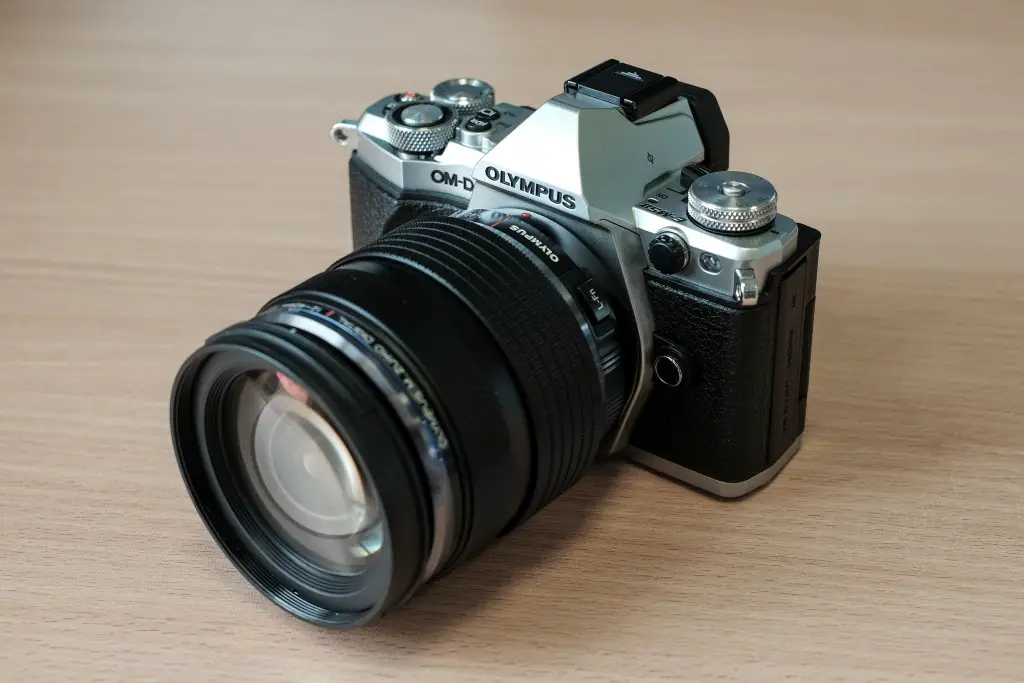 Key features
16MP Four Thirds sensor
10fps continuous shooting
1/8000th sec maximum shutter speed
40 MP multi-exposure mode
Clip-on rotating flash
Fujifilm X-Pro2
Fujifilm X-Pro2 is a high-end interchangeable lens camera with an exceptional image quality thanks to the 24-megapixel sensor. Is also has an impressive autofocus considering it is a compact camera.
The X-Pro2's viewfinder sets it apart in his niche. It includes an X100T-style pop-up tab onto which the LCD image can be projected.
Auto ISO extends up to 12800, and you can shoot raw files at all ISO settings.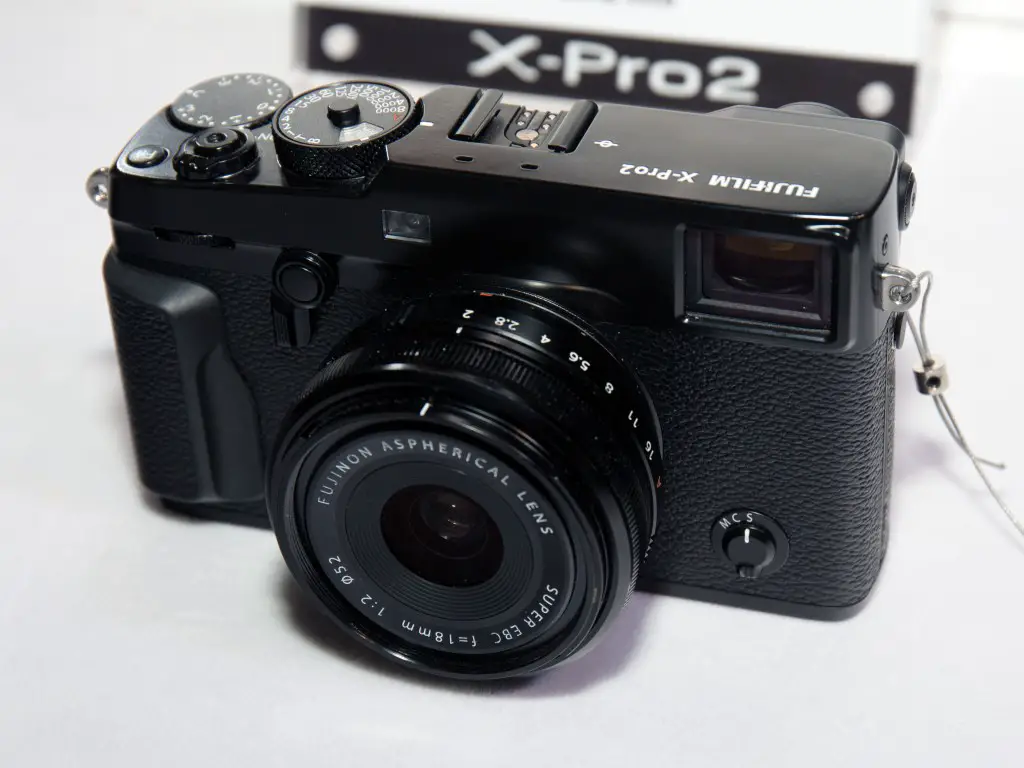 Key features
24MP X-Trans CMOS III sensor
ISO 200-12800, expandable to 100-51200
black and white film simulation
1/8000 sec maximum shutter speed
273 autofocus points
Sony Alpha A7 II
This Sony interchangeable lens camera uses a 24-megapixel sensor and a Bionz X processor, just like its predecessor. Improvements include a 5-axis sensor-based IS, better AF, and some design tweaks.
It has a 3-inch tilting LCD that can be rotated up to 107 degrees. The electronic viewfinder is bright, detailed, offering 100% accuracy.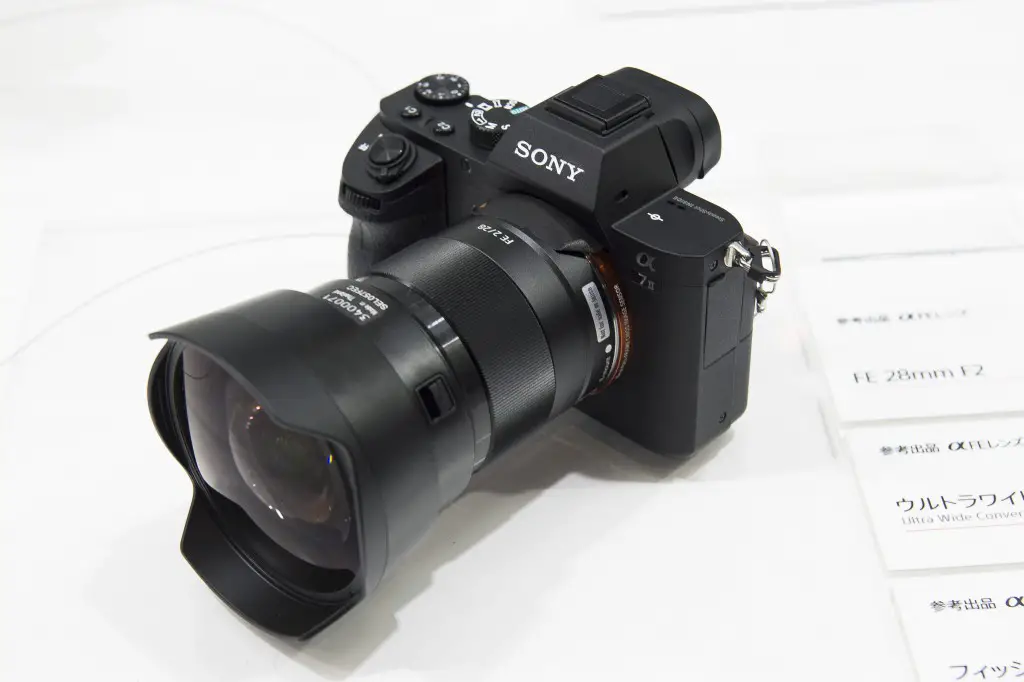 Key features
3MP Full Frame CMOS sensor
E-mount with support for FE, E, and A-mount lenses
3-inch tilting LCD with 1.23 million dots
1080 footage at up to 50Mbps
Bionz X image processor
Image Source: 1, 2, 3, 4, 5, 6, 7, 8, 9