For any photography enthusiast looking to get their hands on a semi-inexpensive but trusty DSLR, the Nikon D300 is one of the choice picks even now. The D300 has stood the test of time, thanks to its superior build quality, features, and overall performance. This camera offers up professional features within a package geared toward enthusiasts. Check out our Nikon D300 review to find out more about the top features, photo and video capabilities.
Nikon D300 Specs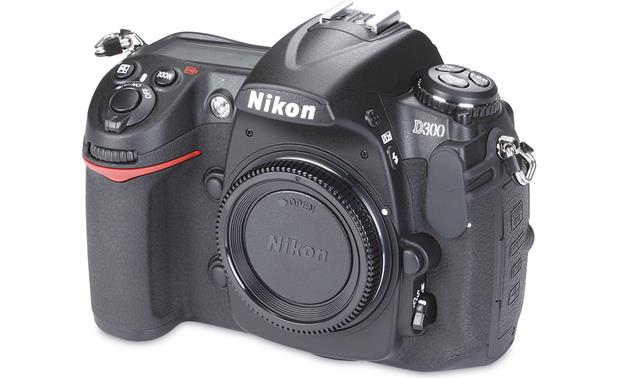 12.3MP DX-Format CMOS Sensor.
EXPEED Image Processor.
Full HD 720p Video Recording at 24 frames per second.
3.0-inch 921k-Dot LCD Monitor with 100% Screen Coverage.
Pentaprism Viewfinder with 0.94x Magnification and 100% Frame Coverage.
Multi-CAM 3500DX 51-Point Autofocus System.
Full Resolution Continuous Shooting at 7 frames per second.
Auto ISO Range of 200-3200 (Extended Range of 100-6400).
1,005-Pixel RGB Sensor Exposure Metering.
Built-in Flash.
SD / SDHC / CompactFlash Memory Card Compatibility.
Dimensions of 5.8 by 4.5 by 2.9 inches.
Weighs 29.63 ounces.
Nikon D300 Features and Performance
Build and Buttons
Kicking off this Nikon D300 review, we're going to take a look at the camera's physical components. With a magnesium alloy body and chassis, the D300 maintains a decent amount of heft and feels solid in the hand. A type of rubber coating covers the body for added security.
Despite the added bulk and the need for both hands when shooting, this camera is comfortable to use. Never worry when taking this out into the field as its rugged build can withstand most conditions, thanks to special seals that protect from dust and most weather.
In terms of external controls, the D300 has a lot going on. For Nikon newbies, the user manual will be a great help. Those who are familiar with Nikon will feel right at home. The top of the camera features the usual highlights, such as the power switch, shutter release, buttons for exposure compensation and exposure mode, and two command dials.
On the back sits the metering mode selector, AF-ON button, and the AE-L/AF-L button. The highlight on the back is the LCD monitor. Sitting to the left of the monitor are various menu buttons, as well as a help button — a nice touch for when you want to learn more about a particular function.
It's important to note that the dials on both the top and back of the camera are customizable, allowing the user to set the desired functions. A major pro is the ability to adjust the autofocus system to the specificities of a particular lens.
Display and Functions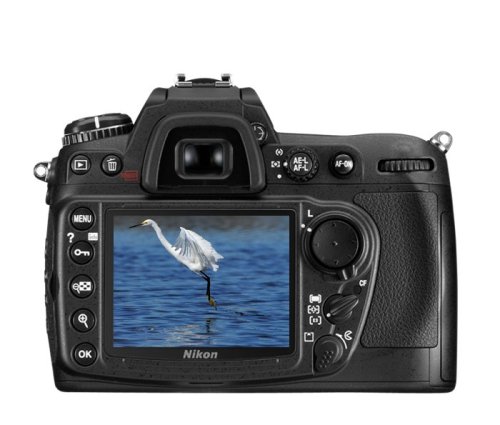 Continuing on our Nikon D300 review journey, we'll give an overview of the display options on the camera. Equipped with a 3.0-inch 921k-Dot LCD monitor with 100-percent screen coverage, it's easy to check focus without zooming in at times. When you do need to zoom in to check focus, the resolution maintains an impressive amount of clarity.
The menu also displays a nice level of crispness and brightness. Also offered by this monitor is a 170-degree viewing angle. An attachable protective screen cover is included but attaching it tends to result in a bit more reflection and glare, especially when shooting outdoors — so whether or not you choose to use it is up to personal preference.
There is also a dust-reduction feature in place to help keep the sensor free from dust spots by using various frequencies of vibration.
Also featured is a pentaprism viewfinder with 0.94x magnification and 100-percent frame coverage. The D300 steps it up a bit from its predecessor, the D200, with a slightly more sizable viewfinder. Frame coverage is a nice highlight here in comparison to the D200, which offered up 95-percent frame coverage.
There is a diopter adjustment wheel on the top right corner of the rubber eyepiece. Shooting with this viewfinder is pleasant and sometimes preferred over the LCD monitor. While the monitor does provide Live View shooting, the viewfinder is where the real speed comes into play.
Sensor, Resolution, and Speed
The Nikon D300 features a 12.3MP DX-Format CMOS sensor, which manages to crank out some excellent quality. Images maintain a good amount of sharpness, along with accurate and natural-looking colors. Shooting both indoors and outdoors is pleasant with the built-in flash easily offering up enough coverage.
Continuous shooting performance is good as well, thanks to the EXPEED image processor, which enables full resolution shooting at up to 7 frames per second. Further, the D300's native ISO range is 200-3200 with an extended range from 100-6400. The noise performance is good, able to retain sharp detail even at higher ISO levels. Accurate colors and shadows are maintained even when shooting in low light. The top end of the native ISO range does bring about some noise but images are still usable.
In terms of the camera's speed performance, go from powering on and ready to shoot within 0.1-second. Easily focus and shoot within 0.5-second. Of course, that shoot speed is under good lighting conditions. If you are shooting in low light, the time to focus and shoot can rise to about 0.9-second. For more info on focus performance, see the next section of our Nikon D300 review. This type of speed is perfect for both the casual and enthusiast photographer.
Some professionals, including those looking to capture sports, would be better off with a higher-end camera that can deliver maximum speed. That being said, for many others, the D300 is suitable, mostly user-friendly, and an all-around solid choice.
Autofocus and More
To wrap up this Nikon D300 review, we're going to take a closer look at the autofocus system. For instance, the Nikon D300 features a Multi-CAM 3500DX 51-point autofocus system, which works in combination with the 1,005-Pixel RGB sensor exposure metering system to allow for the best focus possible under whatever condition.
Five autofocus modes are available, including 9-point, 21-point, 51-point, and 51-point with 3D tracking. Subject tracking is enhanced through data acquired from the Scene Recognition System. Another highlight of the D300 is the Active D-Lighting mode, which attempts to lighten up shadow detail on images without losing contrast. Multiple in-camera editing options are provided as well, such as cropping, various effects, and red eye correction.
Pricing
The Nikon D300 is available in two configurations: the body only, priced at $1,300, and the body with 18-135mm AF-S DX f/3.5-5.6G ED-IF NIKKOR zoom lens, priced at $1,500.
Verdict
Throughout this Nikon D300 review, we've made it clear that this camera appeals to photographers of all levels. The biggest factor to consider for those on a budget is the price. Sometimes quality is reflected in the price as is the case with the D300. That being said, you will not be disappointed with this camera's image quality, noise performance, and so much more.
Thanks for reading our Nikon D300 review — what do you think about the D300? Has it stood the test of time? Leave us your thoughts below!