Find out what is the best mirrorless camera for you. These top 10 best digital cameras in 2023 are best for beginners and enthusiasts.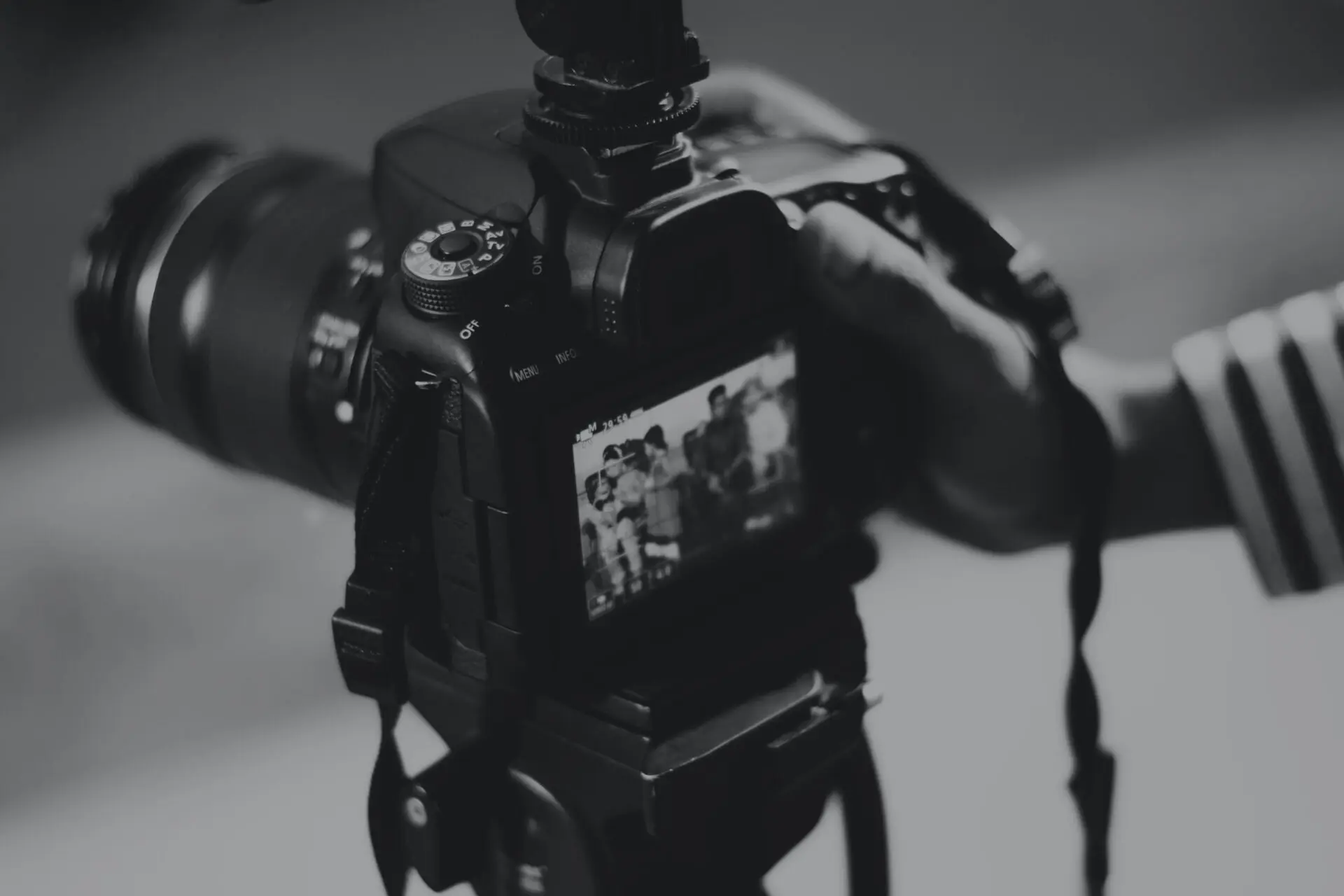 Want to know what's the best mirrorless camera for your specific needs? Don't know what to choose between Canon, Sony, or Nikon? Do you need to find out all about the cameras' budget range and performance skills in 2023? Then, you are in the right place! In this article, we will go through different entry-level cameras and their strengths and weaknesses so you will find the best mirrorless camera for you.
If you are looking for a compact and accessible camera that manages to deliver high-quality content, your best choice is clearly a mirrorless camera. These easy-to-use and beginner-friendly digital cameras are the trend in 2023.
Tops 10 Mirrorless Cameras for Beginners
Even though they were kind of overlooked and were considered too expensive, they have been recognized as the "future" by top manufacturers, recently. An entry-level mirrorless camera can offer cutting-edge performance and a more versatile shooting experience for even budget-friendly prices. These top digital cameras brought improvements in their own field such as increased battery power, better resistance, high video performance, and many more.
We are living in an era of evolution and so is the world of photography. Therefore, whatever your skill level, you can easily find a reliable companion for your future photographic adventures, either indoor or outdoor. You just need to make some research and consider your budget, preferences, and skills. Well, we handled the research part by making this "mirrorless cameras" roundup for you. Now, it's your turn to go through them and pick your favorite!
1. Canon EOS R10
Compact yet super comfy to hold, this Canon EOS R10 is one of the best mirrorless cameras you can buy in 2023 for beginners. With modern autofocus, it is known to be the most versatile camera on the market.
Being the first camera from Canon that's filling the gap in their line of mirrorless cameras, this EOS R10 came with a lot of benefits. It has a lightweight body (429g) with a good hand grip and articulating touchscreen display that feels very responsive. Also, the key to its success is the new Digic X processor which helps the autofocus and gives the ability to burst shooting speeds up to 15 fps continuous shooting.
Although the 24.2 MP sensor is not revolutionary, it is more than enough for beginner-level purposes, as a result, the photos look very clean and detailed, with pleasing colors and tones. In addition, regarding video skills, this mirrorless camera performs undeniably better compared to its competition. It shoots 4K/30p uncropped and it can get up to 6K resolution (cropped).
2. Olympus OM-D E-M10 Mark IV (Best Mirrorless Camera for Budget)
Looking for a mirrorless camera made specifically for photography? Then this might be one for you! The key strengths of this Olympus OM-D E-M10 Mark IV make it super beginner-friendly.
The in-body image stabilization system combined with the MFT (Micro Four Thirds) sensor offers the biggest range of lenses on the market. Therefore, this camera becomes one of the best choices for amateurs with different budgets. 
However, if you are looking for video making mirrorless camera, keep reading. This one is not the best considering its lack of a microphone and USB-C ports.
3. Nikon Z5
This Nikon Z5 is one of the best mirrorless cameras available in 2023 with very few downsides, also the best entry-level mirrorless camera Nikon has yet produced.
First of all, it has an excellent 24MP sensor that delivers a real full-frame experience. Thus, having a capable viewfinder makes the shot-composing process a pleasure for the user. This is possible especially due to the 273-point autofocus which works great for either static or moving objects.
This Nikon mirrorless camera is very friendly for those of you who make the switchover from a smartphone, having a generous grip and an intuitive interface.
However, the Z5 is not budget-friendly compared to its competitors. Also, unfortunately, the burst shooting rate is kind of low (4,5 fps) and the 4k video has very limited options. 
4. Fujifilm X-T30 II
The Fujifilm X-T30 II mirrorless camera is almost identical to its predecessor, X-T30, having only some focus and display improvements.
The Fujifilm X-T30 II's high-quality camera body contains a 26.1 MP sensor which offers rich tone pictures and impressive image performance. This ability is also noticed when shooting videos, the mirrorless camera easily delivering an uncropped 4K resolution.
However, is important to note that the lack of image stabilization makes it less favored by videography enthusiasts. We can only hope Fujifilm will incorporate this feature in their third X-T30 generation.
5. Sony ZV-E10 (Best Mirrorless Camera for Vlogging)
This model can be considered a guilty pleasure for those passionate about vlogging and videos in general. Not to mention that this Sony is surprisingly budget-friendly considering all its features.
The Sony ZV-E10 mirrorless camera is equipped with a 24MP APS-C sensor that performs just fine in 4k resolution and burst photography up to 11 fps. These great skills are similar to those of its famous A6100 predecessor.
Having it tested with different lenses in various settings, we noticed that this Sony mirrorless camera consistently produced an image with amazing depth, detail, and contrast. Therefore, if you want to use one device for all of your shooting needs, this Sony model would be as competent as a stills camera.
On the other hand, it has a small and light body because of its lack of flash and viewfinder, features that try to be compensated by a microphone with sound-enhancing functions.
6. Fujifilm X-S10
Here we have one of the most good-looking mirrorless cameras with a vintage touch. However, Fujifilm X-S10 is not all about looks!
Somehow Fujifilm managed to put IBIS (in-body image stabilization) in this easy-to-handle and compact device. In addition, its image stabilization is quite impressive and helps the camera to be a reliable all-around. The IBIS feature, along with the 26.1MP X-Trans CMOS 4 sensor and X-Processor 4, creates its own league without being a replacement for the X-T30. 
Moreover, regarding video shooting, the Fujifilm X-S10 mirrorless camera will deliver a satisfying 4k/30fps that's quite versatile and flexible.
7. Canon EOS R7 (Best Mirrorless Camera for Me)
This Canon mirrorless camera is a special addition to this roundup, being a little more expensive than the competition. However, its abilities and benefits clearly justify the difference.
The Canon EOS R7 is one of the greatest cameras you can buy if you're a beginner photographer who also enjoys shooting videos. If you consider shooting moving subjects or video, this mirrorless camera is most likely the best choice (especially if you plan wildlife shooting).
It combines Canon's newest Dual Pixel CMOS AF II focusing system with quick 15fps burst-shooting capabilities (or 30fps speeds, when you use the electronic shutter). Therefore, it lies between vintage DSLRs (like the Canon EOS 7D Mark II) and EOS 90D.
While its price is considerably higher than the Canon EOS R10, the R7's superior 32.5MP sensor, in-body stabilization, larger buffer, and two card slots will justify the cost for many enthusiast users.
8. Panasonic Lumix GX9
The new Panasonic Lumix GX9 finds itself in this mirrorless cameras roundup only to honor its predecessor, GX8. Exactly, you read it right! Panasonic has come with this brand new model, trying to overthrow its late legend, the GX8. We, however, don't think they did such a great job.
Some of the key benefits of this mirrorless camera are the 5-axis image stabilization, mid-range viewfinder, and 4K capabilities.
Anyway, the 4K Video and 4K Picture Modes on all Panasonic cameras are some of our favorite features out there. The latter may be used to extract still images from a video to capture the ideal moment, which is a great benefit for beginner photographers. Also, the GX9 comes with a 12-32mm lens, which is more than enough optic to start with in your photography journey. Another impressive skill is that the Micro Four Thirds mount is compatible with hundreds of different lenses, making this camera one of the most versatile on the market.
9. Sony A6100
The Sony A6100 is a refreshed version of its giant siblings in the series of APS-C sensor cameras following the A6000. Believe it or not, the A6100 is equally popular 5 years after its launch! This beginner-friendly mirrorless camera just makes you want to try more! It has an LCD screen that makes user interaction super easy and a small and lightweight body that makes it very easy to handle.
Even though this mirrorless camera has reliable video stabilization, the 4K/30fps shooting has a modest crop. Also, when it comes to shooting, the Eye-AF mode (works on both humans and animals) is a feature that will surely impress photography enthusiasts.
10. Nikon Z fc (the Most Good-Looking Mirrorless Camera)
The Nikon Z fc and the Nikon Z50 are neck-and-neck for a place in our top of mirrorless cameras, but I believe this gorgeously classic model just edges it. Fans of DSLR-style deep grips would probably favor the Z50 over the previously noted mirrorless camera, but we considered the Z fc's design and practical dials to be preferable for newcomers.
With its 20.9MP APS-C sensor and hybrid autofocus mechanism, the Z fc is a more than satisfying all-arounder. In addition, it takes pride in a vari-angle touchscreen that enables you to shoot from various angles, including in front of the camera. Not to mention, it can also record 4K/30p video.
What Is the Best Mirrorless Camera for You?
Summing up, these are some of the best mirrorless cameras for beginners in 2023 on the market. Nevertheless, before choosing one device, I strongly advise considering your own budget, skills, and photographic needs. I'm aware of how difficult it can be to purchase something that important, so I decided to let you know my personal favorite.
Being a Canon fan, my choice for the best mirrorless camera in 2023 is nothing but Canon R7. I'm in love with its versatility and the fact that it can offer a new world on all levels, especially for beginners and enthusiasts. Unfortunately, the price remains a disadvantage, being considerably higher than its competitors. However, it is certainly worth its value!
Last but not least, please let us all know what's the best mirrorless camera for you and why. Tell me everything about this 2023 trend in photography in the comments section below. Also, don't forget to take a look at other relatable articles on the website, too!