The Canon Rebel T3i is a solid midrange DSLR that offers up a nice set of features at a reasonable price. Although perhaps slightly more appealing to videographers than photographers, this camera is a basic one but a worthy choice nonetheless. If you're looking to upgrade from the T2i, consider the T3i's articulating LCD monitor — a definite plus. Stick around for our Canon Rebel T3i review to learn about the specs, quality, performance, and more.
Canon Rebel T3i Specs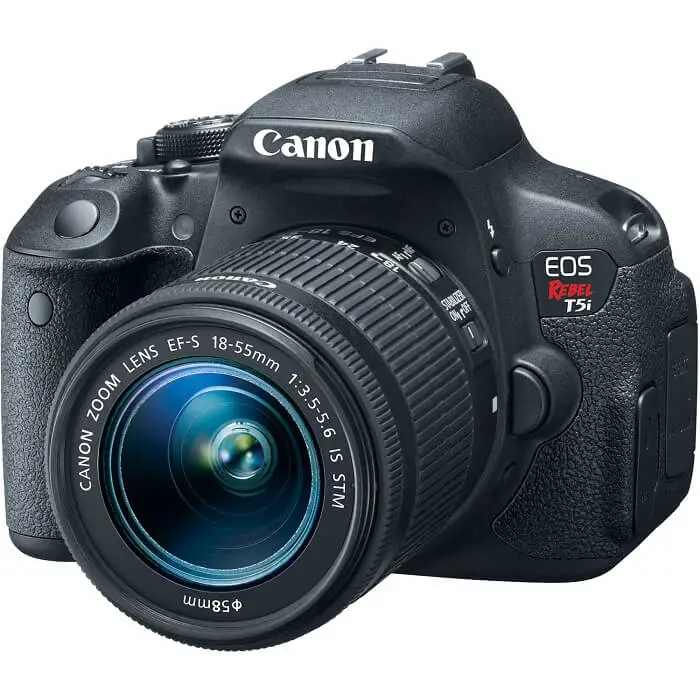 18MP APS-C CMOS Sensor.
DIGIC 4 Image Processor.
3.0-inch 1,040k-Dot LCD Monitor with 100% Screen Coverage.
Pentamirror Viewfinder with 0.85x Magnification and 95% Frame Coverage.
Full HD 1080p Video Recording at 30 frames per second.
9-Point Autofocus System with 1 Cross-Type Point.
Full Resolution Continuous Shooting at 3.7 frames per second.
ISO Range of 100-6400 (Auto) / 100-12800 (Extended).
63-Zone Dual-Layer Metering System.
SD / SDHC / SDXC Memory Card Compatibility.
Dimensions of 5.2 by 3.9 by 3.1 inches.
Weighs 18.2 ounces.
Canon Rebel T3i Features and Performances
Build and Buttons
Let's kick off this Canon Rebel T3i review by taking a closer look at the camera's design. Nearly identical to the T2i's build, the T3i has a bit more weight due to the articulated LCD monitor. Despite the increase in heft, the camera is light enough for one-handed shooting, thanks to the rubberized grip on the body.
The top plate features a majority of the T3i's most prominent controls, such as the command dial. This dial controls the main exposure settings, including the shutter speed, exposure compensation, and aperture. Sitting behind this dial are two large buttons — one adjusts the ISO, while the other powers the LCD monitor.
The back of the camera offers a familiar layout with access to many specific functions including Live View/video recording, white balance, exposure compensation, autofocus mode, drive mode, focus area, AE/AF lock, and more.
For more flexibility, the Quick Control button gives the ability to easily adjust these types of settings and more while shooting. Also featured on the back is a four-way controller that assists in giving fast access to autofocus, burst/self-timer settings, and more.
Display and Functions
The T3i features a 3.0-inch 1,040k-Dot LCD monitor with 100-percent screen coverage. Most notable is this LCD's ability to extend out from the camera 180 degrees and pivot up and down 270 degrees. This ability of movement provides lots of flexibility when it comes to photographing crowds or other subjects for which the user requires unusual camera angles.
For instance, shoot either high or low with ease. Even snapping self-portraits is easy, thanks to the LCD's range of motion. Better yet, you can provide extra protection to the LCD by folding it in toward the camera body when not in use.
Also provided is a pentamirror viewfinder with 0.85x magnification and 95-percent frame coverage. Although not as nice as the top-notch pentaprism viewfinders out there, it offers a good amount of usability. However, it's important to remember that the five percent of the frame not covered by the viewfinder needs to be taken into consideration. Just take extra care when framing a shot in order to avoid an unwanted subject from creeping into frame.
Sensor, Resolution, and Autofocus
The T3i is equipped with an 18MP APS-C CMOS sensor and a DIGIC 4 image processor, both of which work together to produce incredible images. With accurate colors and sharp detail, you can't go wrong. The continuous shooting rate offered is 3.7 frames per second. Although the rate isn't the best when it comes to shooting sports or action, it should serve its purpose under casual shooting conditions.
Another major plus of the T3i is its noise performance. The ISO ranges from 100 to 6400 and can be extended up to ISO 12800. Photographers experience few issues when shooting in low light. For instance, images captured even at ISO 3200 and ISO 6400 are useable.
Further, the camera is pretty speedy when it comes to shooting. After powering on, it's ready to shoot within 0.5 seconds. That being said, the speed suffers greatly when it comes to shooting in Live View — which brings us to the autofocus.
The T3i's autofocus is a nine-point system with one cross-type point. Although the accuracy is solid, it's the focusing that users have issues with. For example, it takes between three and five seconds to lock onto a subject — this is perhaps the biggest downside.
Video Capabilities
To wrap up this Canon Rebel T3i review, we're going to discuss the outstanding video capabilities this camera provides. The T3i is capable of capturing videos in Full HD 1080p at 30 frames per second. Despite the built-in microphone being one of the mono variety rather than stereo, the resulting audio is surprisingly quite good.
A wind filter is included within the sound controls, which helps greatly in capturing quality audio. If you'd like to take your audio to the next level, there's an input for an external microphone. In-camera editing is possible as well if you want to experiment with splicing clips together.
Video capture is superior to comparable Nikon cameras and with the amount of manual exposure and sound controls provided, the quality the T3i provides should please any enthusiast.
That's not to say you won't need to adjust the focus ring a bit to ensure sharp results — but the capture quality does not disappoint. Something to note is that the autofocus during video capture lacks a bit, not only in terms of speed, but also in terms of locking onto a subject, whether close or midrange. That being said, it's worth the effort because once locked on, the video looks excellent with a great amount of sharp detail.
Pricing
The Canon Rebel T3i is available in three configurations: the body only, priced at $515; the body with 18-55mm lens, priced at $326; and the body with 18-135mm lens, priced at $752.
Verdict
As you've learned from our Canon Rebel T3i review, this camera is a solid option for enthusiasts ready for an upgrade. The T3i is also perfect for any newbie looking for their first DSLR. With plenty of features, good performance, and stellar quality, it continues to please users of various levels.
If you'd like to start snapping great images right away, the T3i lets you do that, while also leaving room to branch out. Leave us a comment below to share your thoughts.