The Sony A7S, or to state its full name "Sony Alpha a7S Mirrorless Digital Camera", is a semi-professional, full frame camera that deserves a focused analysis because it really is puzzling. It has a couple of predecessors, it is way more expensive than its predecessors, it sports a significantly lower resolution and yet many believe it was, and still is, worth purchasing. An in-depth analysis should shed some light on the matter!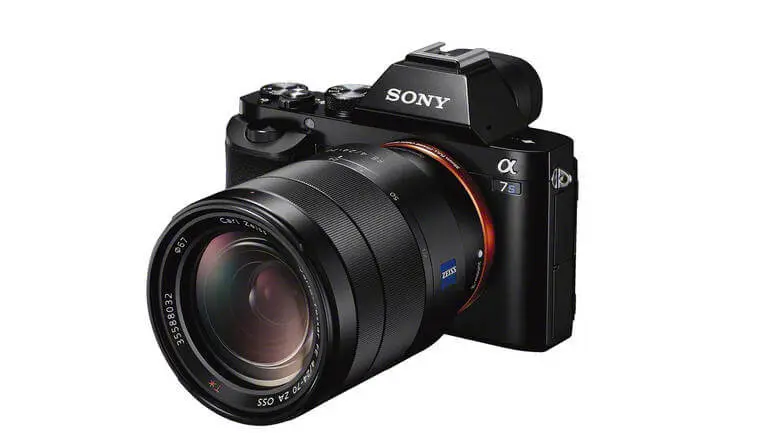 Sony A7S History and Specs
The Sony A7S was announced in the spring of 2014 and, along with the A7 and A7R models (all sharing the same body features), is the last product in a line of three cameras that are aimed at a sophisticated target audience that does not want (or possess the means) to invest in a professional DSLR camera. To put things in context, the first two models were launched in 2013 and share many of the specifications.
Full Name: Sony Alpha 7S;
Body Type: mirrorless SLR-style;
Sensor: full frame, CMOS type;
Processor Type: Bionz X
Effective Resolution: 12 megapixels;
Image Resolutions: 1376 x 776 (lowest) up to 4240 x 2384;
Ratio: 3:2 or 16:9;
ISO: 100 – 102400 (auto), 50 minimum boosted ISO, 409600 extended ISO;
File Format: RAW, JPEG;
Lamp Assist Autofocus: Yes;
Lens: E-mount from Sony;
Screen: 3' LCD, no touchscreen, 921,000 screen dots;
Electronic Viewfinder;
Shutter Speed: 1/8000 seconds (minimum) – 30 seconds (maximum);
Video Resolution: 1920 x 1080 pixels (maximum);
Format: XAVC S, AVCHD, MPEG-4;
Wi-Fi: Yes, built-in;
Battery: Li-ion rechargeable, 380 shots (stills) battery life;
Size: 5 x 3.7 x 1.89 inches (127 x 94 x 48 mm);
Weight:25 oz. (489 g), including battery;
Price: $2,198.
Pros and Cons
Assessing the pros and cons of this particular camera is no mean feat because it is a very multi-faceted device. The consensus is that it works great for video and not so much for photography, as the previous models deliver a markedly better experience in that area. Therefore, each statement must be taken with a pinch of salt, because a pro in the "stills" category might be considered a con for the video department, and vice versa.
Praise has been given to the A7S for:
its superior high ISO conduct taking into account both video and stills, excellent dynamic range and image quality (JPEG, not RAW) at lower level ISO ranges.
the high bitrate and superlative quality of video in the XAVC S format.
the possibility of recording 4K quality video (3840 X 2160 resolution), nevertheless this is only possible with the aid of an outside recorder, which some may consider a deception.
its autofocus capabilities that shine in a low lighting environment, the accuracy of its viewfinder and adequate buffer depths.
a satisfactory connectivity and battery life for a semi-professional camera.
the possibility of a completely silent shooting.
On the other hand, the A7S has been criticized for:
an autofocus that has a very limited sensitivity quickly changing contrasts, when discussing devices in the same category (its predecessors included).
a resolution and dynamic range that also pales in comparison to its predecessors and other immediate competitors.
a limited connectivity and portability that is determined by the lack of a touchscreen and of multiple slot cards.
the lack of a built-in flash.
not many full-frame lenses to choose from, which affects its versatility; an alarming downside, considering the wide range of its target audience.
Initial Reception
A consistent majority of reviewers have welcomed the addition of the A7S to the aforementioned line of products. They have stressed the excellent results that the camera produces in extremely low lighting conditions, with the extended ISO being nonetheless, the main addition the A7 has come with, in comparison with its predecessors.
Furthermore, praise has been uttered for the video capabilities of the A7S. When using an external recorder, the camera has 4K capacity, and without it, the 1080p footage is outstanding. The model also holds its own when it comes to stills, nevertheless, the 12 megapixels resolution pales in comparison to its siblings (with both the A7 and the A7R offering 24 megapixels), thus impeding those (granted, a minority of users) who desire only stills from the device.
At the time of the first reviews and in comparison to other cameras in its class (semi-professional full-frame), the Sony A7S had an average score when considering performance in stills and image quality; put in a decent performance in the connectivity, focus accuracy, build, ergonomics and handling; and raised the bar for video performance and low lighting achievements.
Discussing the Competition
As we have stated above, the A7S is a camera that is very adept at shooting video and does a decent job at stills, and despite being a tad on the steep side, it is truly intended for a large audience. Therefore, in accordance with classifications, this model receives competition in the mirrorless interchangeable-lens camera district, from entry-level DSLR's, from the Pro DSLR's (though this may be stretching it a little), and from pro digicams.
The mirrorless interchangeable rivals (such as the Sony Alpha a6300, Panasonic LUMIX DMC-GH4, and the A7S's successor the Sony A7S II) are all about the same age or (generally) newer. The A7 is quite proficient in its performance and noise at high ISO and it obviously scores better in the light sensitivity department. The low resolution, lack of image stabilization and antiquated connectivity tools take their toll, however.
The entry-level DSLR's (like the Canon EOS 80D, Nikon D5200 or D5300) generally take advantage of the high price of the A7S, vastly outscoring it in resolution department while being (on average) less costly. Nevertheless, the A7S holds its own with the high ISO performance, larger viewfinder, and greater versatility in the field thanks to its diminished size and weight.
Pro DSLR's (Canon EOS 5D Mark III, Nikon D750 or Nikon D810) are obviously more expensive and much larger, yet they outscore the A7S in almost every department except the dynamic range.
Boutique competitors (the Panasonic LUMIX DMC-LX100 or the Leica Q, Typ 116) do not impress in the contest with the A7S, outscoring it only in the resolution and connectivity departments.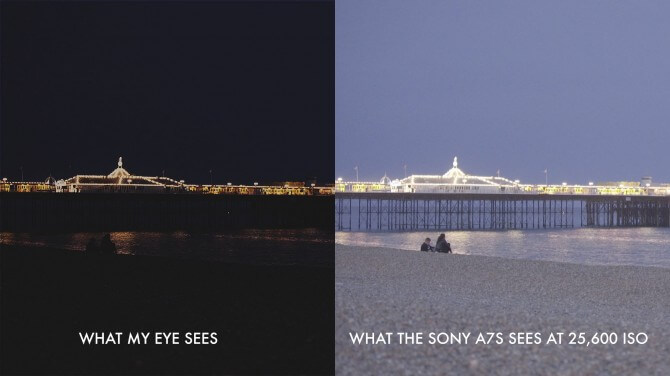 Resolution
After all the deliberation it is safe to say that the Sony A7S is a decent camera and that its developers have successfully filled a segment of the market that was in dire need of such a camera. With its amazing video capabilities that hold their own even after two years since its launch and, considering that its successor is 30 % more expensive, it is safe to say that while it may not be a device worth purchasing right now, it is definitely one worth holding on to.