Portrait photography can be a fun hobby. You get to work with a variety of different people while expressing your creative side, and with enough practice, you may even be able to build a successful photography business. Here are 5 tips to help you get started in portrait photography, as well as some useful tools for creating gorgeous photographs.
5 Most Useful Portrait Photography Tips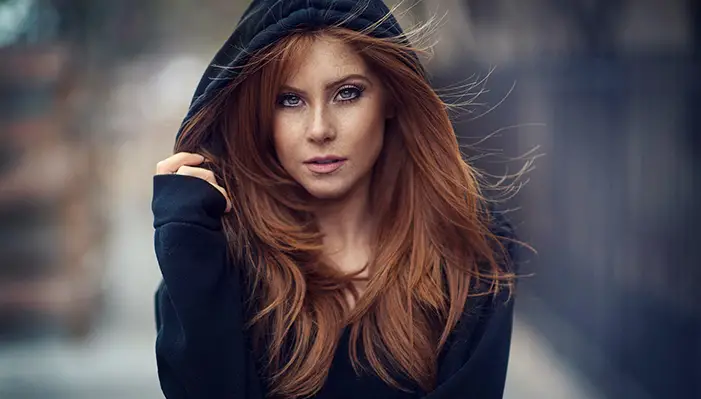 1. Get to know your subject
If you are photographing a high school senior who is more into video games than sports, he is probably not going to feel natural posing with a football. Knowing your subject's personality will help you make the portrait more personal. Follow their lead in deciding what poses and props to use so that you can bring out the best in their personality. A comfortable subject is the most important aspect of a great portrait.
2. Use natural light whenever possible
Good lighting is essential to a quality photograph. If you're just starting out taking portraits, it's best to work with natural light before you get into buying lighting setups. Early morning and late afternoon are the best times for outdoor photographs. The low angle and warm quality of the light are very flattering. Midday is not ideal for portraits, as the light is harsh and creates unflattering shadows. The exception to this is when the sky is overcast or you are indoors with the light coming in from a window. Whenever possible, avoid taking photographs in fluorescent lighting, and try to use only one light source to avoid inconsistent white balance in your portraits.
3. Keep a positive attitude
The hardest part of portrait photography is keeping the subject comfortable. Many people are uncomfortable having their picture taken, so it can be difficult to get a natural pose from them. If you get frustrated, the subject is not going to open up to you. Stay positive and confident so that you can put your subject at ease. Use the beginning of every session to just play with angles and light and poses to help your subject relax into the shoot. Those first images will probably not be perfect, but they will help you get comfortable with one another.
4. Watch your angles
A good portrait shows the subject in an unusual way. Everyone sees each other from eye level, so you want to bring something new to the table. A low angle can portray strength, where a high angle lends a sense of fun and joy to the image. Centering your subject in the frame and shooting them head-on will produce a balanced, stable-feeling image, where an off-center subject or tilting your camera slightly will produce a more dynamic portrait. Consider your own personal style as well as the subject's personality when deciding what angle to shoot from.
5. Always be willing to try something new
The best portrait photographers stand out because their work is different from that of other photographers. They develop their style by taking risks. Try unusual settings or off-beat props to inject your style into your images. Look for unique angles and creative poses for your subjects. And ask your subject what he or she wants to do in the portraits. Encourage them to dance, sing, climb, or scream — whatever feels fun and natural for them. Get them active, and be prepared to get moving right along with them.
Top Tools for Portrait Photography
Equipment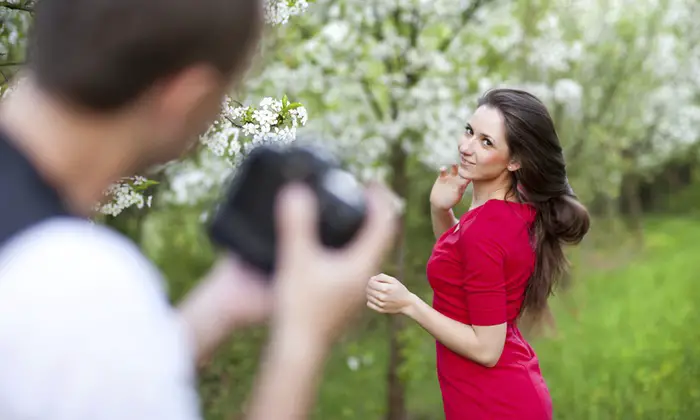 The camera and lens
When you are ready to invest in a camera, you'll likely want to choose an SLR (single-lens reflex) camera. SLRs have features that allow you to control the exposure, depth of field, focus point, and more. Canon, Nikon, Olympus, and Pentax are all popular brands with comparable quality, but you should look at reviews to determine what camera and lenses are right for your needs.
Extra battery and SD card
If you're on a shoot, few things are as frustrating as a dead battery or a defective SD card. Always carry a fully-charged backup battery and an extra memory card so that you don't have to unexpectedly cut the session short.
Software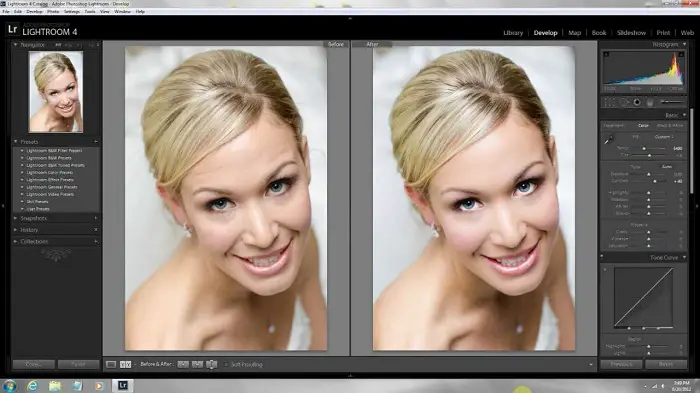 If you're shooting digital, editing software is a must. Yes, it's important to get as much right in-camera as you can, because the more you manipulate the image in post-processing, the less natural it's going to look. But the right editing software can take your images from looking like a really good snapshot to a polished, professional portrait.
Adobe Lightroom
Adobe Lightroom is an ideal program for portrait photographers. Lightroom does not use layers, so it does not have features to change backgrounds, add text, or anything of that nature.
Adobe Photoshop and Photoshop Elements
Adobe Photoshop is another popular tool for photographers. The advantage of Photoshop is that you can work in layers to change backgrounds, combine images, do face swaps, add text, and more. The full Photoshop program allows you to save workflow, called actions. Photoshop Elements does not have this feature.
GIMP
GIMP (short for GNU Image Manipulation Program) is a free open-source photo editing program similar to Photoshop. This program is an excellent tool for portrait photography, and the price can't be beaten.
Portrait photography is a great way to get your creative juices flowing. So what are you waiting for? Get out there and start shooting! What are your favorite things to bring to a portrait session? Do you have any interesting tips and tricks that you'd like to share with other photographers? Let us know in the comments.