The GoPro Hero 3 White has yet to be forgotten.  Although GoPro has moved on to the "4" series, the Hero 3 White is still in high demand. And it comes as no surprise. The GoPro Hero 3 White is not your day-to-day photo camera. It is an action camera for the adventurous, the thrill seekers, the travelers and the nomads who are always on the run.
Who needs bulky DSLRs, fragile mirrorless or useless point-and-shoots, when you have the tiny GoPro Hero 3 White that manages to deliver high-quality pictures even in difficult circumstances. Whether you're set on climbing the Kilimanjaro and capturing the breathtaking view from above, or diving in the Caribbean to shoot pictures of the coral reef, the Hero 3 White is there to help you get those precious moments on camera.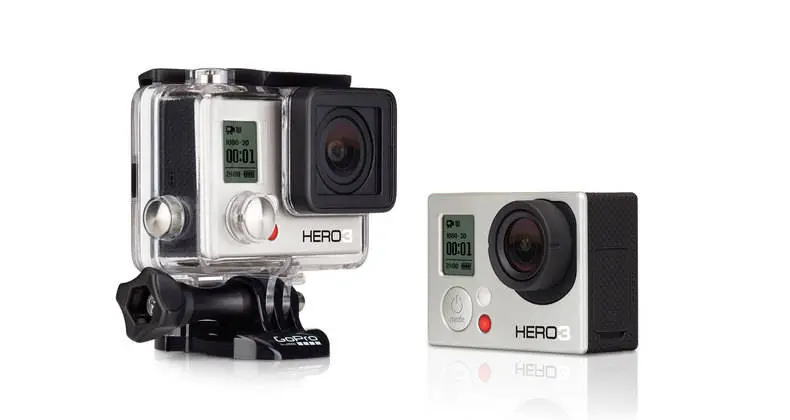 GoPro Hero 3 White Review
Design-wise, GoPro Hero 3 White is a small camera weighing only two and a half ounces, which saves space and helps when it comes to mounting the device on your gear. The mounts are made to last, and because they are waterproof you can attach the GoPro Hero 3 on a multitude of surfaces. The LCD display lets users change modes and more. Although the unit is not waterproof, the housing that comes with it is. It provides up to 197 feet (60 meters) of protection under the water. This makes the GoPro such a versatile little device.
The GoPro Hero 3 White is an entry-level and, as we've stated above, it has been surpassed by the newer GoPro Hero 4. Nonetheless, this little gem impresses the user with its video recording capabilities. You have many options, such as the 1080p for high-quality recording, the 720p for space-saving, and the 960p mode that saves even more space when you don't need high-quality WVGA resolution.
Thanks to the f/2.8 6-element aspherical lens, this tiny camera enhances the sharpness in your videos and further minimizes distortion. And the big plus is that the images still remain sharp even after putting on the waterproof housing for underwater snapshots or videos.
Its picture-taking capabilities are still worth mentioning. When comparing the Hero 3 White edition to other action cameras coming from different competitors, it stands out as one of the best. It can snap shots at three frames per second, and because GoPro knows how much people love time-lapses, it can do that too. You can take snapshots at a specific interval and then turn them into beautiful time-lapse videos to awe your friends.
The photo resolution serves only 5 megapixels, which is inferior to other editions and some might, rightfully, not be too keen on buying such a low-resolution camera. It all depends on what you need, and how much you are willing to pay for an action camera. It has some downfalls, like lacking detail along the edges, and the picture will come out looking a bit flat, but you can't really ask for more for this price range, can you?
The camera features two buttons – one on the front of it, and one on the top. These buttons serve the vast majority of the features, while a third button set on the side turns on and off the Wi-Fi.
The GoPro Hero 3 White edition comes with built-in Wi-Fi, which means that you can take advantage of wireless connectivity by just downloading a special app for your Android or iOS device. Thanks to the free app, the users can preview the Hero 3 like an electronic viewfinder. It gives access to the functions just as it would with a remote control. And that's not all. If eager to share your stored photos, you can post them on social networks in seconds. Let your friends on Facebook or Instagram know what you're up to with just a tap.
And if your Android or iOS device is not enough to control the GoPro, you can invest in a Wi-Fi remote control that costs about $80. Having a remote control is still better than relying on your smartphone because you have easier access to the camera's most important functions.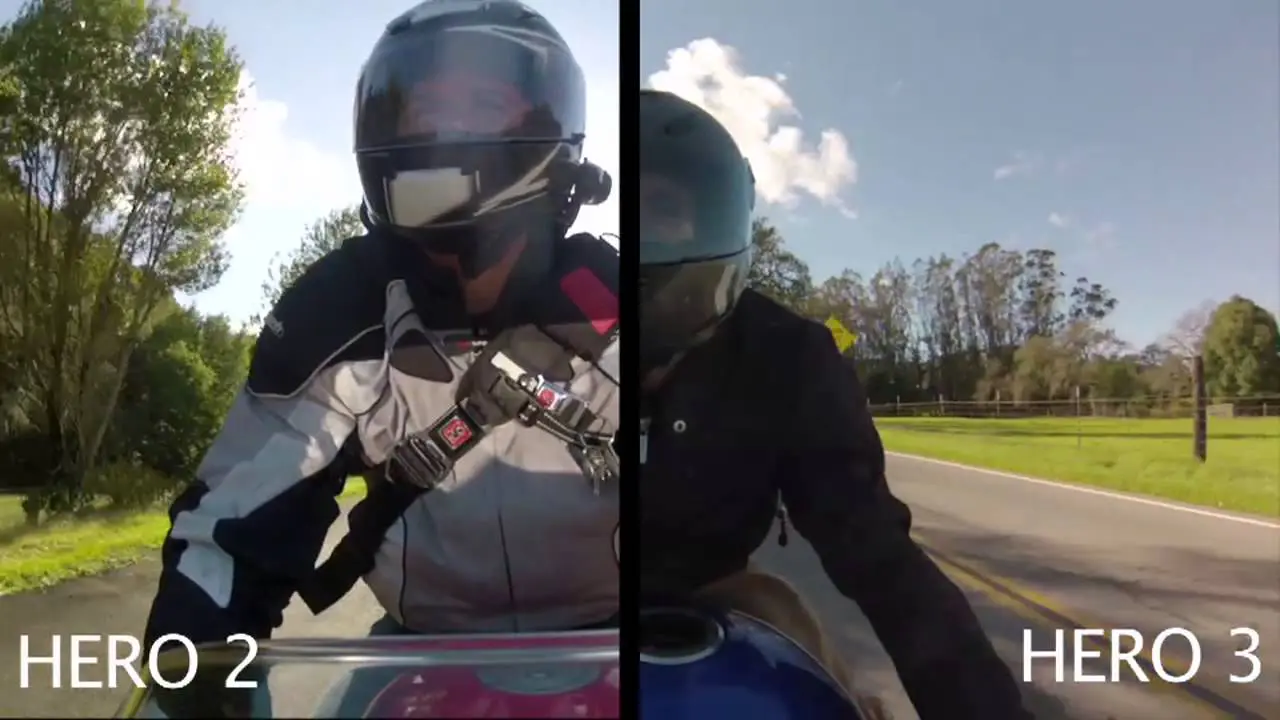 GoPro Hero 3 White Specs
Weight – 2.6 ounces
Optical Sensor Type – CMOS
Digital Video Format – H.264
Effective Photo Resolution –  5 MP
Modes – Photo, Burst Photo, Time Lapse
Burst Photo (Frames/sec) – 3/1
Time Lapse Intervals – 0.5, 1, 2, 5, 10, 30, 60 seconds
Camcorder Sensor Resolution – 5 MP
Interfaces – HDMI, Composite Video/Audio
Ultra-wide angle with reduced distortion
Inputs – Micro-HDMI port, HERO Port, microSD, mini USB
Battery – 1050mah Rechargeable Lithium-Ion
LED Indicators – Red in the Front, Rear, Top, And Bottom, and Blue (Wi-Fi) in the Front
Exposure Modes – Automatic
White Balance – Automatic and Custom
Underwater Depth – Up to 197 feet
Protection – Waterproof
Lens Aperture – f/2.8
Features – Aspherical Lens
Focus Adjustment – Focus Free
Audio and Microphone – Built-in, External (3.5mm stereo)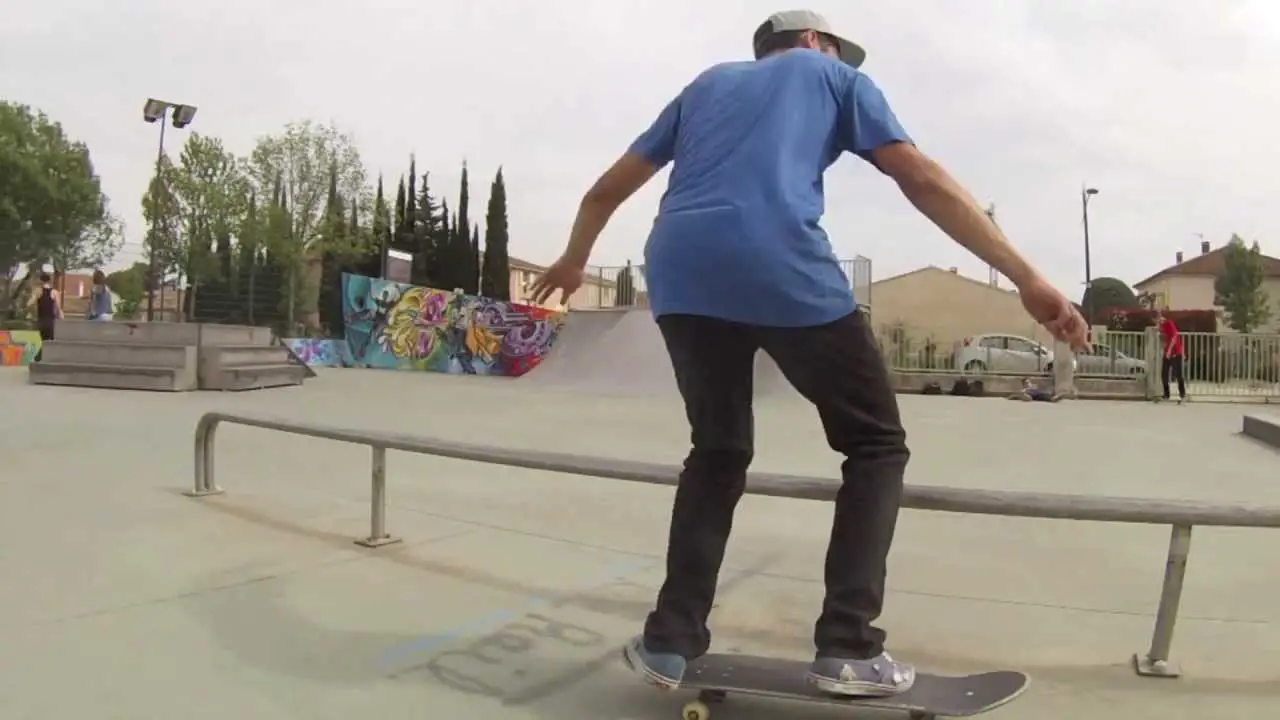 What You Get:
The GoPro HERO 3 White Edition Camera
The 131'/40m Waterproof Housing
A Rechargeable Li-ion Battery
A Quick Release Buckle
One Curved and One Flat Adhesive Mount
A USB Charging Cable
Key Benefits of Choosing to Go for the GoPro Hero 3 White Edition
Professional quality HD video (1080p 30 fps, 960p 48 fps, 720p 60 fps, and more)
Wide angle capture
The housing is waterproof (up to 197 feet) and captures sharp images both above and below water
It is compatible with all GoPro mounts
The Built-in Wi-Fi allows for remote control
Low price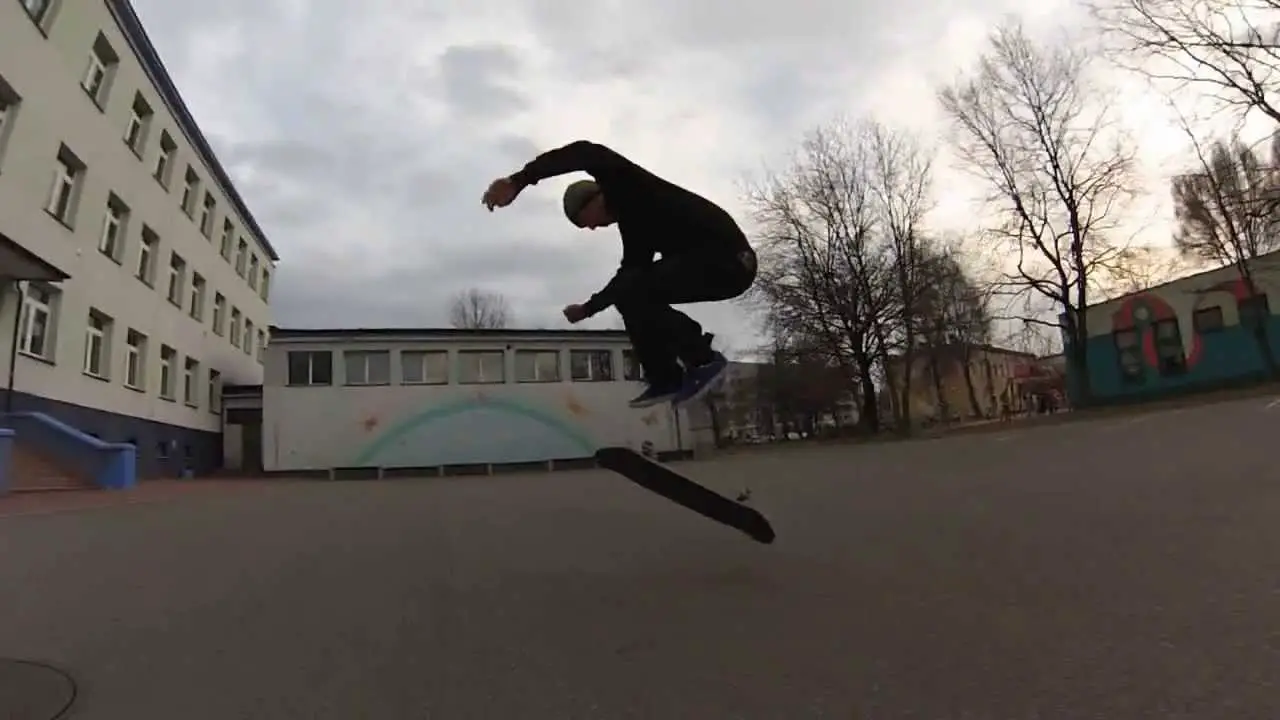 Conclusion
The GoPro Hero 3 White camera might sound a bit too basic for the more pretentious action photographers and videographers, but don't be too quick in dismissing it. This entry-level device is capable of providing decent looking images, and it will provide quality videos even in harsh conditions.
The Hero 3 was designed for people who need a reliable action camera without having to pay big bucks to get one. It is perfect for individuals who have yet to experience what a GoPro can do for them. Invest in a cheaper one, learn how to use it and make the best out of what it has to offer, before going for a more advanced model. Travelers will love this device as it provides great versatility and good image quality while still coming at a low price.