Choosing the best lens for portraits may be a bit disconcerting for the beginner photographer. Uncertainties regarding which lens is better suited for which camera, aperture or focal length belong to the advanced category of photographic conundrums.
In order to shed a little light on the matter, we'll begin by presenting a few general attributes of lenses, then discuss some types of lenses for portrait photography, and we'll finish up by drafting a list of best lens for portraits that tailor Canon and Nikon cameras.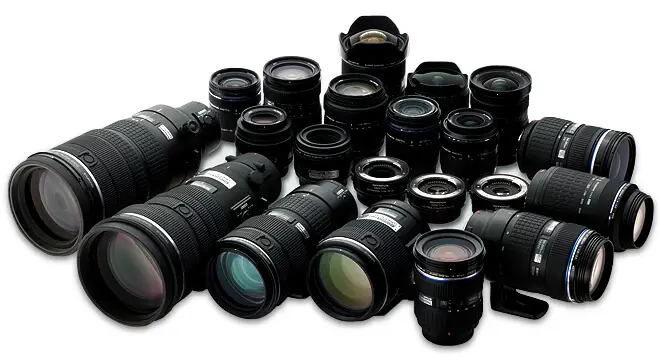 Lenses – a Preliminary Discussion
The lens of your camera is really a complex of a few lenses that are working in concert in trying to reduce the normal chromatic aberrations that a single lens would inevitably produce. Therefore, an increase in the thoroughness of terminology would benefit some. By experimenting with applying different lenses to the camera, you see the different magnifications of the scene that each lens produces.
Those magnifications depend on the focal lengths of the lens. A greater focal length equals a larger magnification. We have come to our first differentiation: lenses with a big focal length are called telephoto lenses and are best suited to shooting objects at a distance. On the other end of the spectrum, a lens with a short focal distance – adequate at capturing images closer details – is a wide-angle lens. For a better understanding, bear in mind that a standard lens (one that does not enlarge nor shrink the image) is a 50 mm one.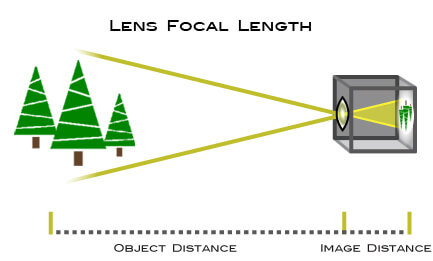 Another aspect that should be mentioned is that in order to be adequate for portrait photography, is the aperture, the opening that lets light enter. For portraits, you need a lens with a wider aperture.
Now these are theoretical ABC's and, as we all know, in practice things are not always that simple.
Best Lens for Portraits – Categories
50 mm – are usually with an aperture from f/1.8 to f/1.2, with the f/1.2 being the most expensive option. If you are working on portraits from a moderate distance, then your best bet would be a 50 mm f/1.4 that is moderate in price and allows photographers to get good detail in a fairly limited lighting.
85 mm – lenses suited for portraiture are affordable with an aperture of f/1.8, and steeper with f/1.4 or f/1.2. With a wider focal length, 85 mm lenses are for those who ply their trade from a distance, as it offers a better compression of the perspective. It also works best with a professional DSLR.
24-70 mm standard zoom – offers portrait photographers greater adaptability when they do not know the distance from which they will be shooting. An aperture of f/2.8 works best for these conditions, yet they are not suited for professional DSLR's because they might not be wide enough.
To sum up, all these categories can provide you with the best lens for portraits photographers. If you are shooting close-ups, then a fast maximum aperture is what you should be considering (although they are a bit on the expensive side). On the other hand, if you're talking medium and longer distances, affordable lenses with a slower aperture will do just fine.
Best Canon Lenses for Portraits
Starting up in the 35 mm category, there are three recommended products widely varying in price. The Sigma Art 35mm f/1.4, which goes for about $900 on Amazon, is your medium-priced option, working for photographers who have already grasped the tricks of the trade. The astonishing Canon EF 35mm f/1.4L II USM Lens has a list price of $1799, and has been dubbed "the king of its castle" by many reviewers, it performs brilliantly in hard conditions of low lighting. The Canon EF 35mm f/2 IS USM can be viewed as the Cinderella in this grouping, however, it satisfactorily does its job, and can be purchased for as low as $250.
In the 50 mm category we'll follow the same pattern, the Sigma Art 50mm f/1.4 could be considered the benchmark for its decent price (around $350 for used ones) and performance that suits both tighter and wider portraits. The decent and economical solution is the Canon EF 50mm f/1.8 STM Lens, which performs adequately considering its $120 asking as a listing price, working only with DSLR's that have an APS-C sensor. At the edge of the world, you will find the Zeiss Otus 55mm 1.4 for a whopping $3600, for professionals who do not bear compromises such as a little distortion or pesky chromatic aberrations.
Rounding up the Canon-ical models, the 85 mm category of lenses aim to isolate your focus point with a perfectly capable Canon 85mm f/1.2L II USM that typically start at around $1400 in the used market, and performs especially well in a low(er) light. If you're willing to cut back on quality for cost's sake, then look no further than the Canon EF 85mm f/1.8, a lens that has a listing price of $370. With only a glance at the Zeiss 85mm f1.4 Otus, one's heart may skip a beat, captured both by its beauty and its asking price of $3600.
Best Nikon Lenses for Portraits
Due to constraints of space, we feature a shorter section dedicated to the Nikkor lenses, yet the parameters remain the same. The price ranges are constant, and when you consider the fact that most of the lenses manufactured by Sigma or Zeiss work are also compatible with Nikon cameras, you then have the complete landscape.
The Nikkor AF-S 50mm f/1.8G is priced around $200 and provides excellent value for money, especially considering the autofocus mechanism of any Nikon camera. Reviewers have also noted that it works well when compared to more expensive models that have a f/1.4 aperture. Its features are best explored in smaller studios.
Another affordable option at your disposal is the Nikkor AF-S 85mm f/1.8G (about $500), this medium telephoto model works great when chasing higher detailed images from a sensible distance, which will lead to flattering perspectives with sharpness being the key to its success.
This presentation of some of the best lens for portraits photography is by no means an exhaustive one. My modest foray into the basics of camera lenses and the examples that I have selected only mean to provide starting points and further avenues of exploration and comparison because, at the end of the day, it is your own pocket you must dig into when making a purchase as serious as this one.